Easy Melt in Your Mouth Rib Recipe
Do want an easy melt in you mouth rib recipe? Well, I have the perfect recipe and it only has 3 ingredients. The secret is the slow cooking method.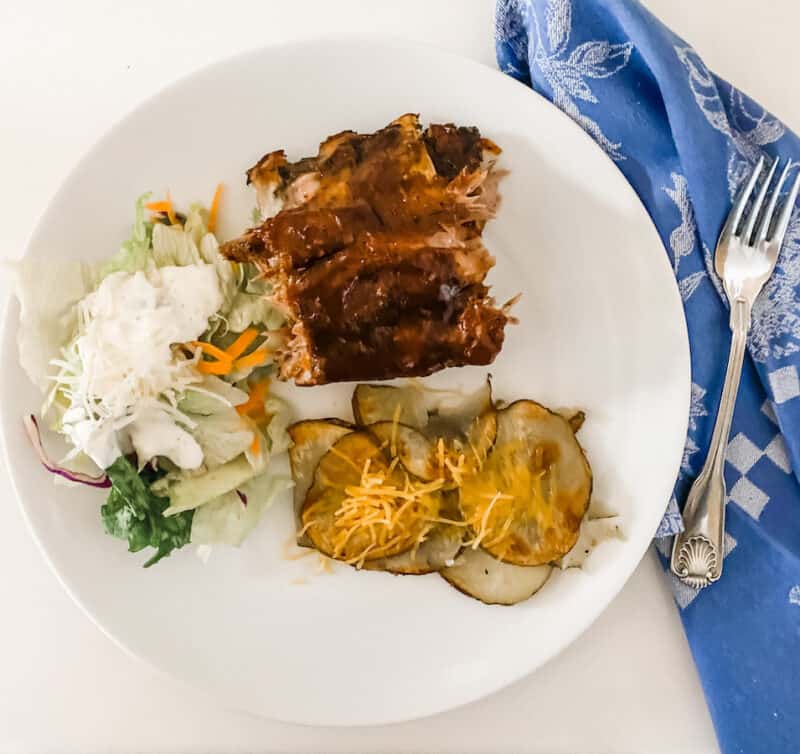 I think the great debate in life is how to make your ribs and/or your brisket. "Handy" isn't only handy in the house he's pretty darn handy at grilling. He is on his second outdoor kitchen and this one has two different types of grills built into it.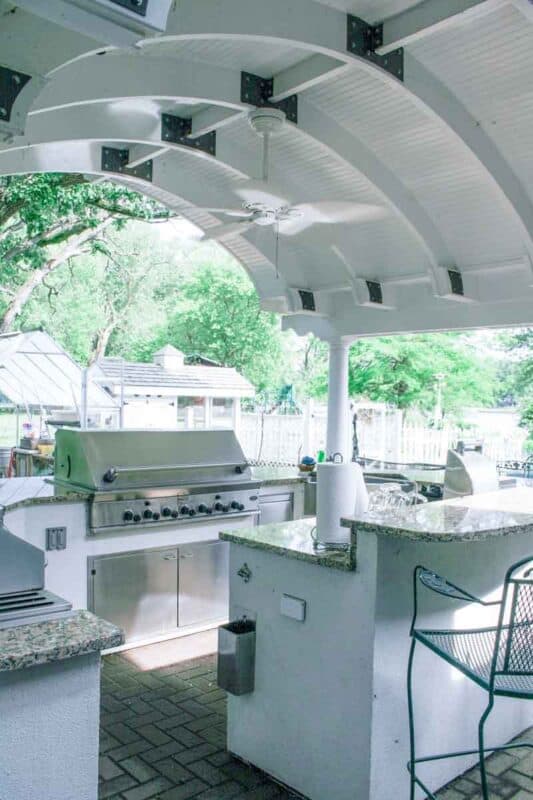 We have a DCS 48″ gas grill with rotisserie and we have a 36″ Vidalia grill that has a marinating pan on half of the grill. Handy uses either gas grill for this recipe and cooks the ribs on medium-high grates for 7-10 minutes on each side. Just enough time for the ribs to slightly char and the bbq sauce is caramelized.
What Kind of Ribs do You Use?
Another big debate Baby Back Ribs vs. Short Ribs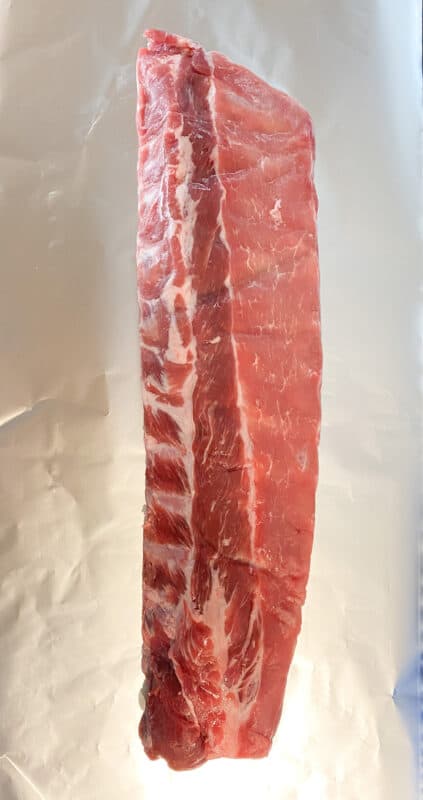 Pork Ribs – Baby Back Ribs
Pork ribs are lean with a moderate amount of meat. They have more meat than fat and have lots of bones. The three basic types of pork ribs are baby back, spare, St. Louis Style, or country ribs. We use baby back ribs for this recipe and I use spare ribs for my Italian Spaghetti Sauce (gravy).
Beef Ribs – Short Ribs
Beef ribs are chunkier pieces of meat and have more calories than pork. They have more even portions of meat to fat. Beef Ribs are called short ribs. I use these sometimes for my spaghetti sauce but never for BBQ Ribs.
Cooking the Baby Back Ribs
The secret to "Handy's" ribs starts in the house. "Handy" generously sprinkles his ribs with Kirkland's Sweet Mesquite Seasoning, then wraps them in a double layer of aluminum foil. We place the ribs on a baking sheet and they go into a 225-degree preheated oven for 3 hours.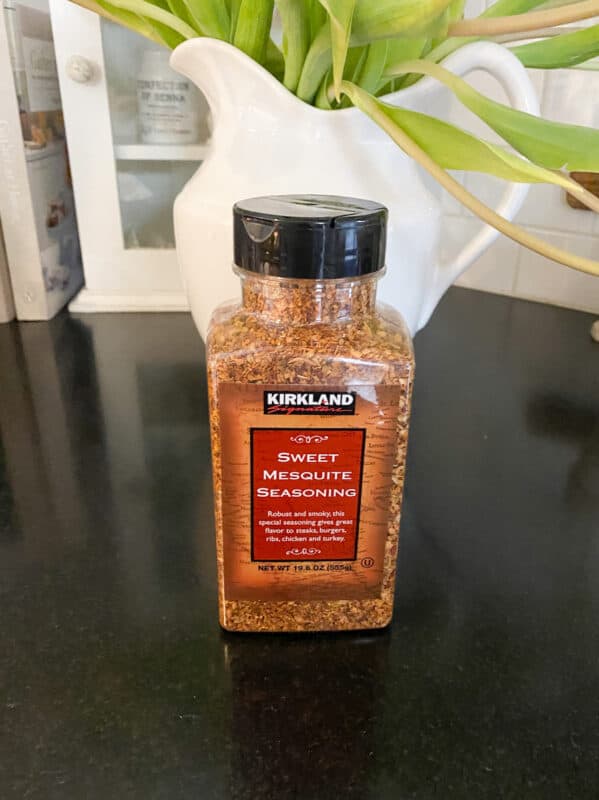 At about the 2-hour mark, the house starts to have a really yummy smell to it as the ribs are slowly baking.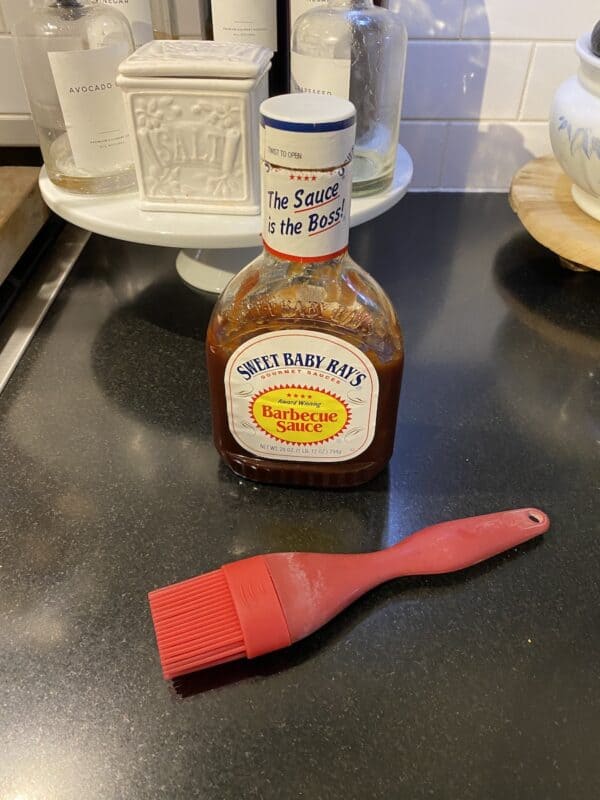 Once the ribs have baked for 3 hours they come out of the oven, the foil gets opened and a layer of Sweet Baby Rays BBQ Sauce is brushed on the ribs.
"Handy" and I went to a cooking class once at the American Club in Kohler, Wisconsin and the chef of their 5-star restaurant told us that he used Sweet Baby Ray's – His comment was "Why mess with the best?".
Than the ribs get put on a pre-heated grill for about 7-10 minutes on each side just until it's a little charred and the bbq sauce is caramelized. Take it off the grill and it's ready to eat.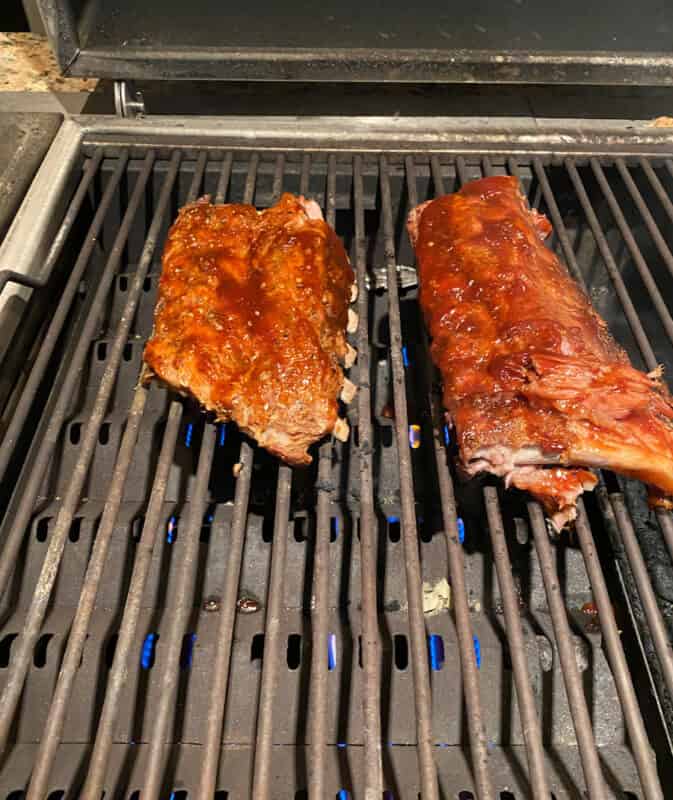 These ribs just fall off the bone!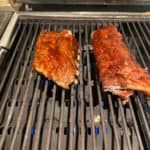 Print Recipe
Yum
3 Ingredient Baby Back Ribs
Ingredients
1

large

slab of Baby Back Ribs

1/4 lb per person – We have the butcher cut off the silver skin

Kirkland's Sweet Mesquite Seasoning

Sweet Baby Ray's Original BBQ Sauce
Instructions
Place ribs on aluminum foil sheets (we use the large size foil), generously sprinkle the mesquite seasoning on each side rubbing it in as you go. Tightly wrap up the ribs with two layers of foil.

Place rib foil packs on baking sheets and place them in the oven for 3 hours

Open up the foil packets and slather the exposed side with bbq sauce

Take ribs out to the grill and place the ribs, sauced side down, and then slather the other side with bbq sauce. Leave on the grill for 7-10 minutes until the ribs are a bit charred and carmelized flip and do the same on the other side.

Take off the grill and serve.
Yum
What about Soaking or Boiling Ribs?
We've tried ribs many different ways and really didn't even like ribs until we stumbled upon the slow bake method that we use now. I feel like boiling ribs takes the fat and the taste out of the meat that stays in the foil packet when it slowly roasts.
We hope that you give this Easy Melt in Your Mouth Rib Recipe a try. It's only three ingredients! So simple! So Tasty!
Peace,

If you like this recipe you will love our recipe for Beef Tenderloin HERE. You might also like my recipe for Gluten-Free Cheese Crusted Pork Chops HERE. Are you looking for another great grilling recipe? You can find my Marinated Flank Steak HERE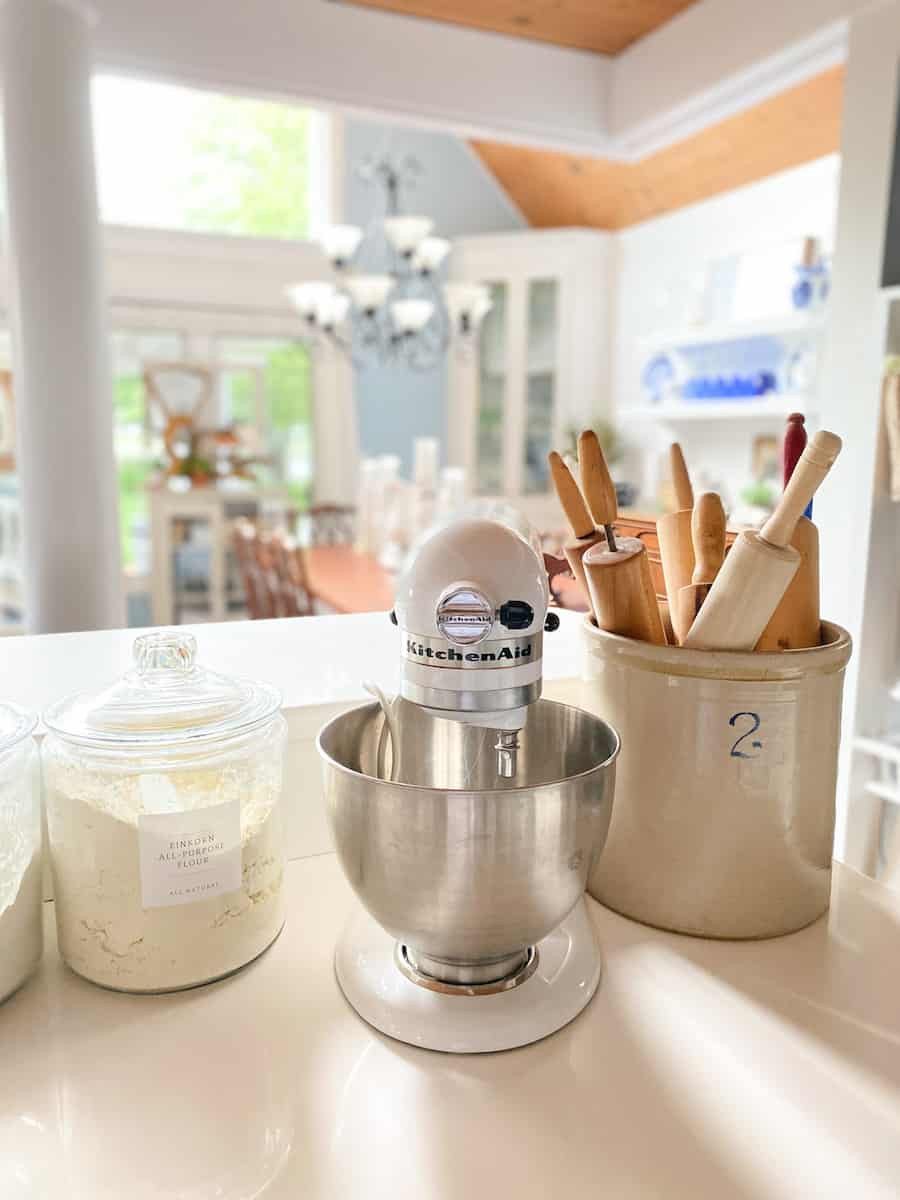 direct access to my amazon store
On Amazon
Did you know that you support my little business by purchasing through my links?? The price to you is the same but I receive a small commission on ALL the purchases you make when you shop through one of my links. I appreciate you helping Living Large in A Small House to grow!

Keep this recipe on file by pinning it to your favorite Pinterest board. Don't forget to follow me on Pinterest.