An English Manor Parlor Inspired by the book "Emma"
Welcome to the February Edition of the Virtual Book Club.
I along with three other bloggers share our interpretation of a different book each book on the fourth week of each month.
On Thursday we share something home decor related and on the following Saturday a culinary treat inspired by our book.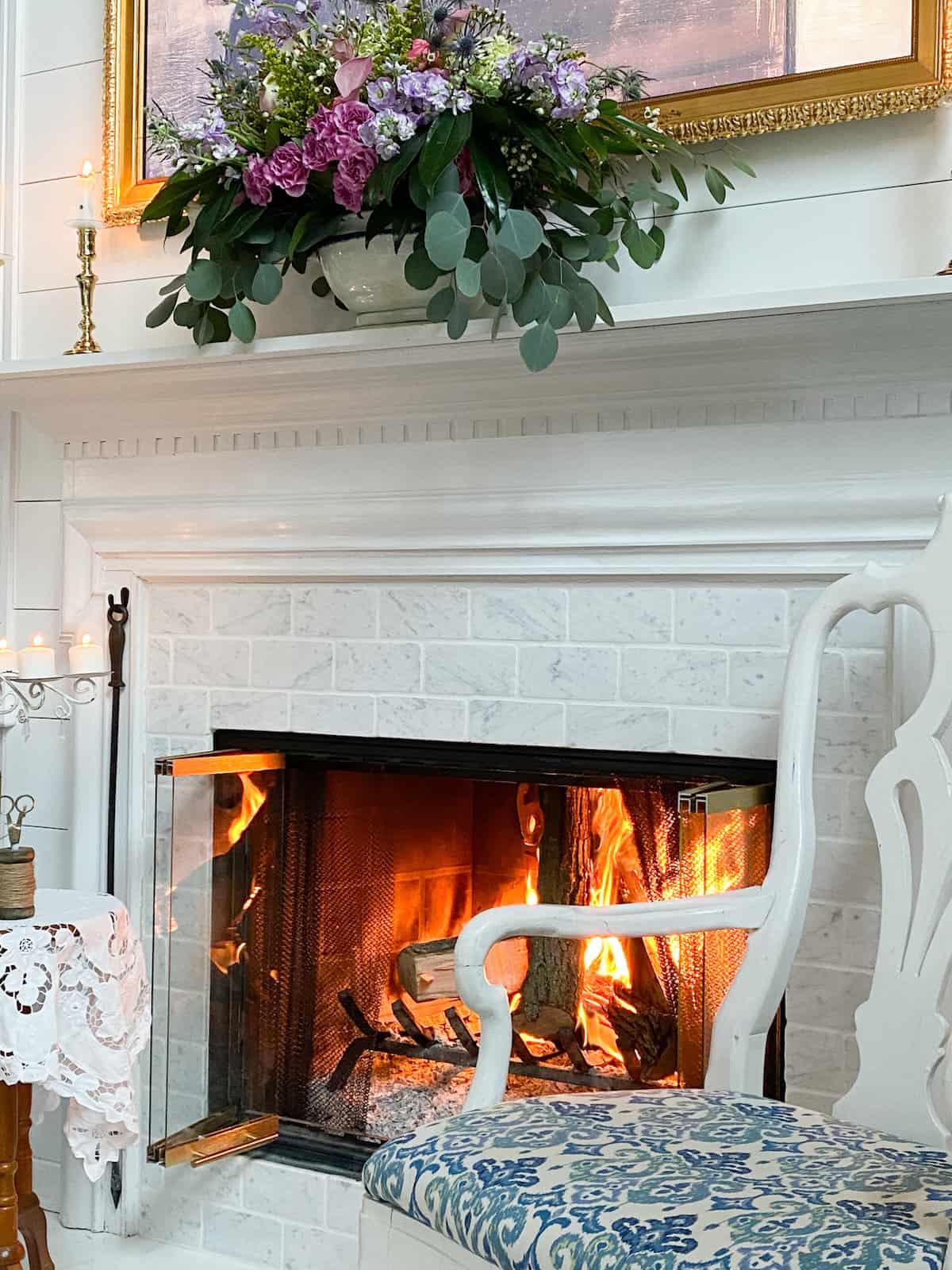 Jane Austen
The book Emma by Jane Austen is set in Georgian-Regency England. The setting and situations were inspired by Jane Austen's own life and experiences.
Jane was born in 1775 and died in 1817. Tho not from an upper-class family, her father was the Reverend George Austen of the Steventon rectory. My guess is that being the daughter of the town clergyman, she would have come in contact with all walks of life in her village.
She also was exposed to extensive literature and went to boarding school. Her family was large and the children often made up plays and acted out their imagination. They were also a very humorous family.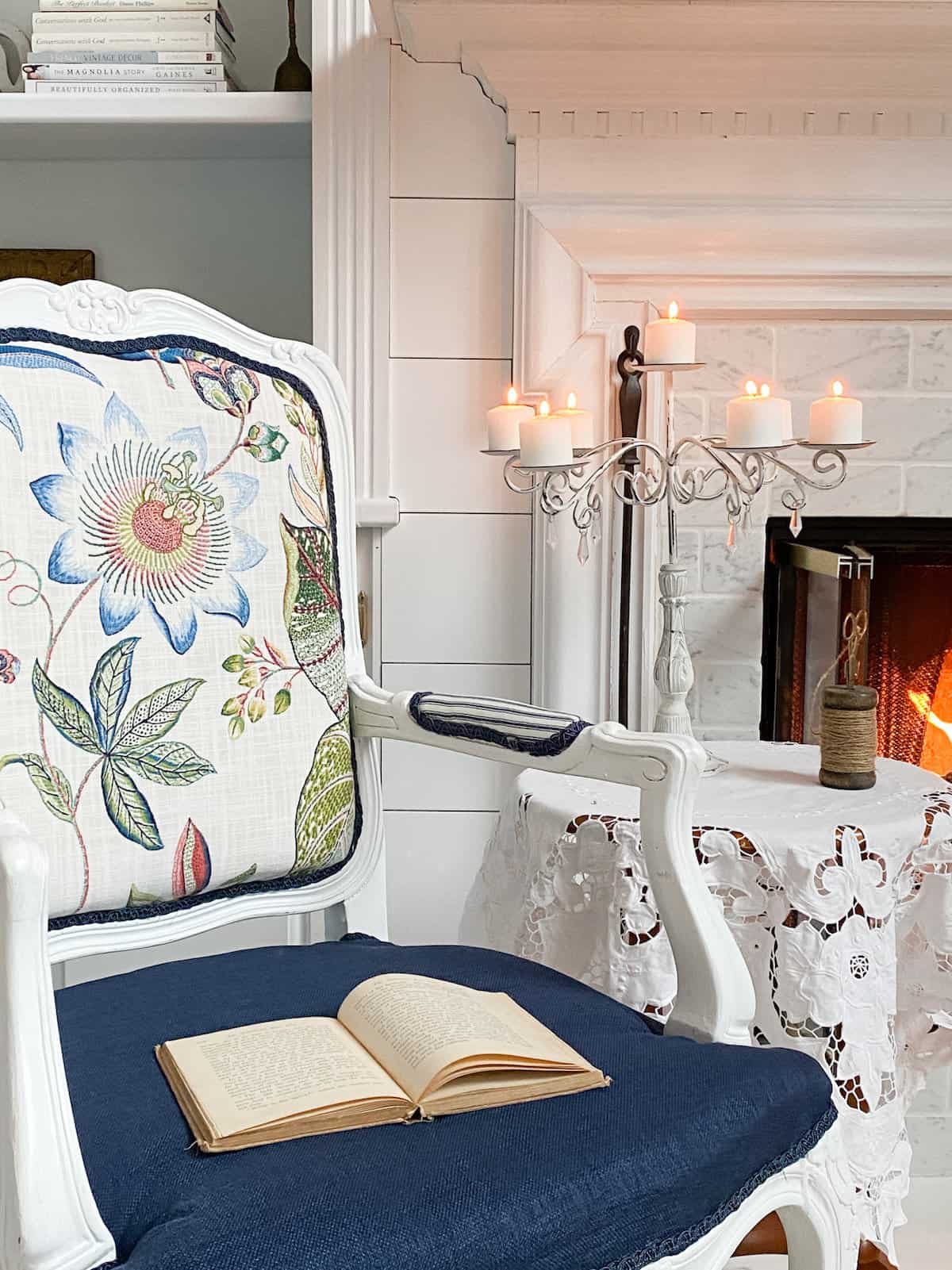 It's clear that Jane herself pulled from her life and imagination when she wrote "Emma".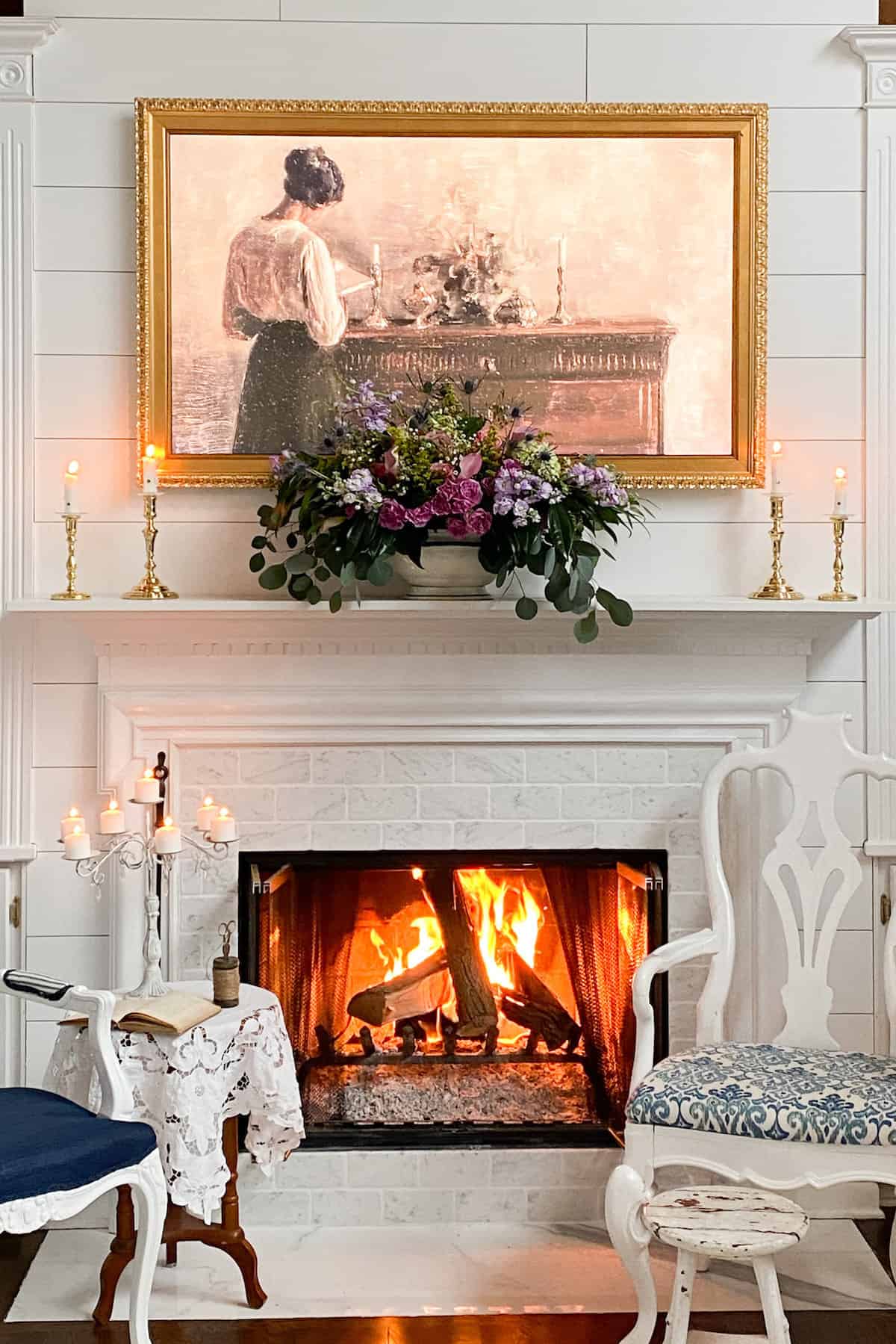 Gathered Around the Fireplace
The upper classes in the 19th century would have had beautiful Georgian furniture in the manor parlor. This was certainly the case for Emma and her father who were the wealthiest family in the fictional country village of Highbury.
In addition to the Manor Parlor, there would have been fireplaces in every room to heat the house.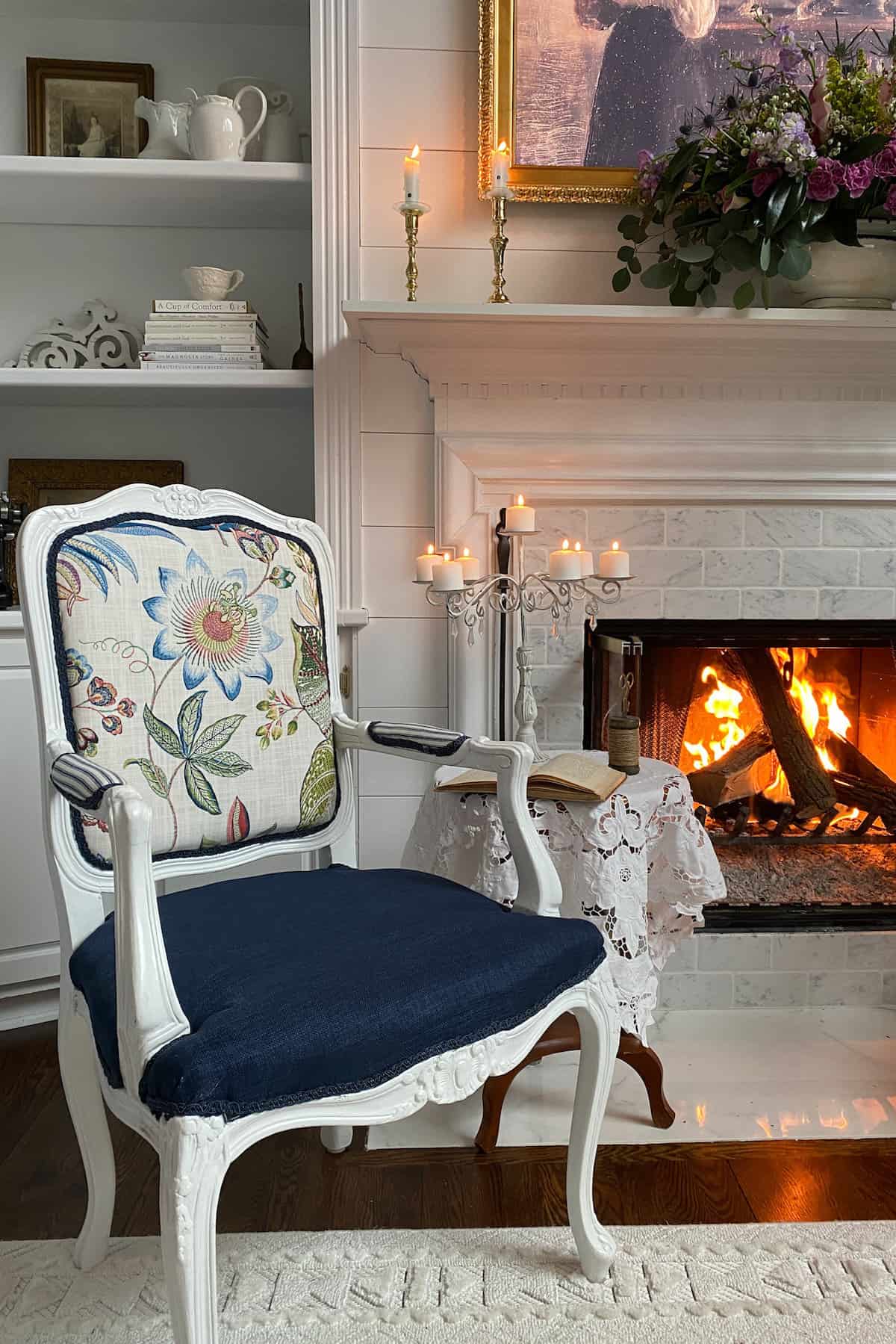 Candles would illuminate the rooms for reading, painting, and playing the piano; which were some of the pastimes of the era.
Dances and entertaining were also popular for the upper class; typically in their own homes; in their ballroom.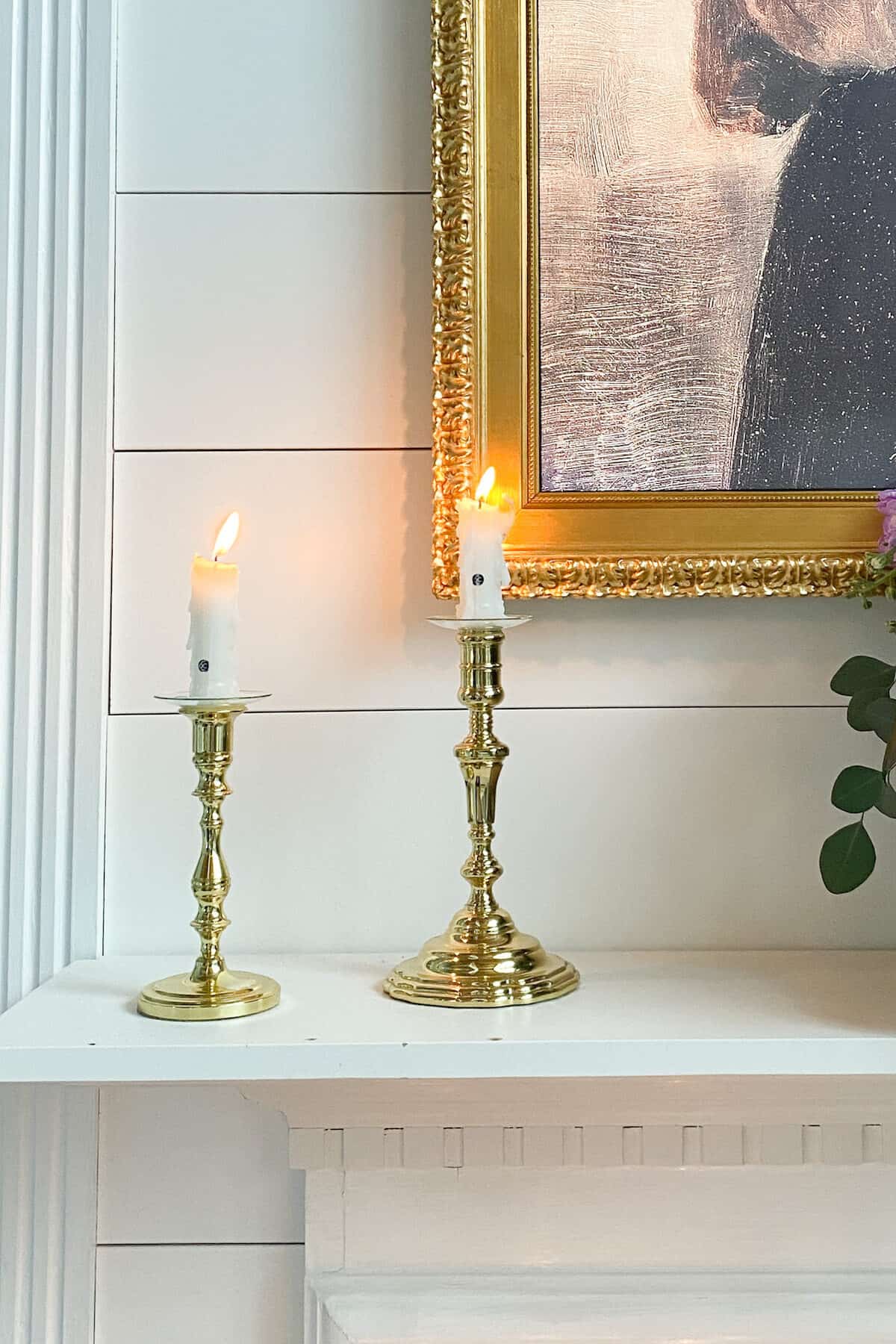 Outdoor Activities
When the weather permits picnics and lawn tennis or croquet were outdoor fun activities.
Trips to Bath for their bath spas were a leisure time destination; traveling there by coach and buggies.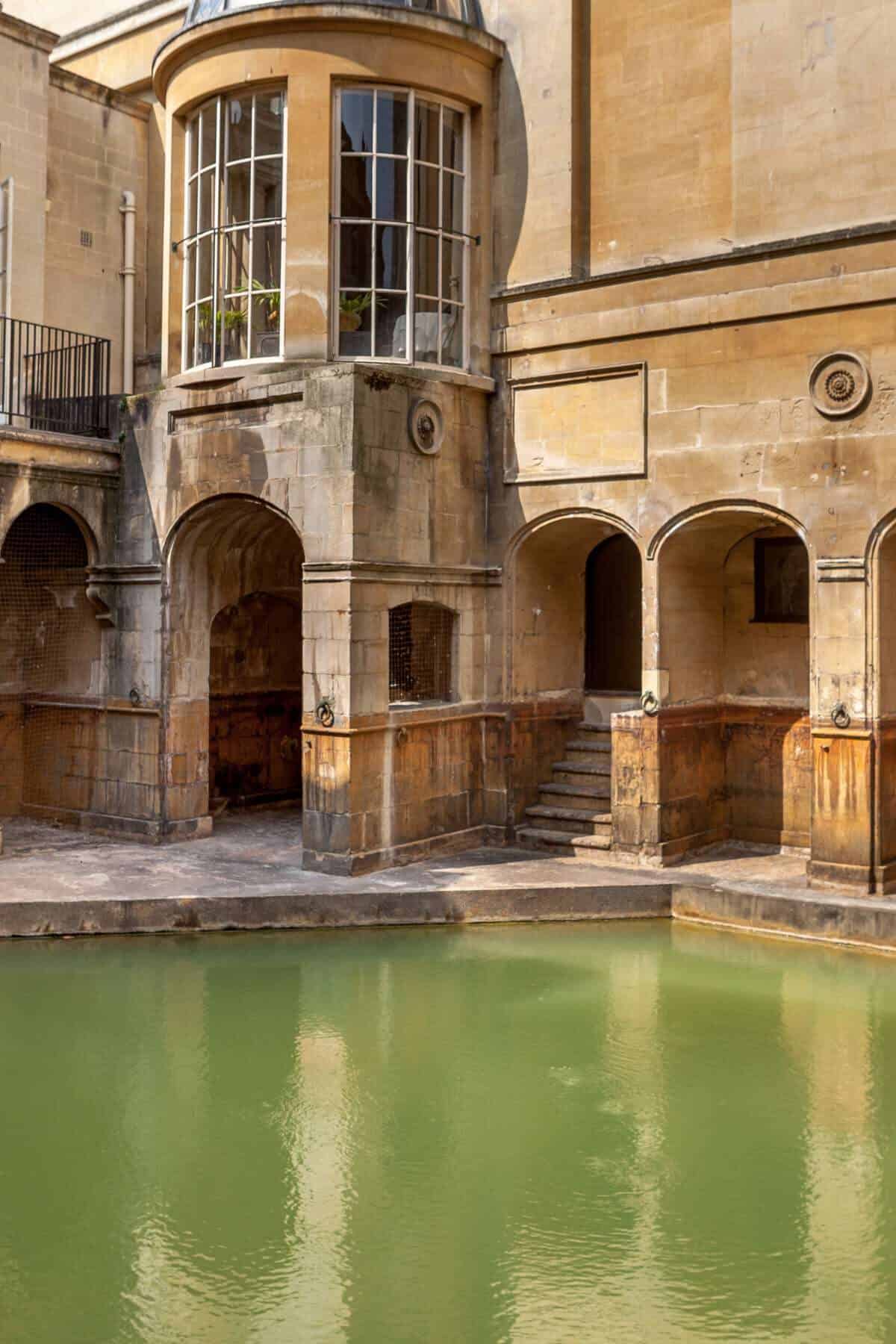 Emma the Matchmaker
After introducing her friend and Governess Miss Taylor to Mr. Weston and their subsequent marriage, Emma fancied herself as the matchmaker in Highbury.
The premise of the book is Emma's desire to get the people she loves married!
After that initial setup, Emma seems to get things wrong including her own love.
In the end, all of the relationships that were really meant to be, actually happen.
I myself have been involved in a few weddings in the last few years. Wedding #1 for our daughter, Annie. It was the sweetest little backyard wedding with just family. My niece Danika and her husband Mark's wedding. It was a beautiful fall wedding at a vineyard. and then Annie had wedding #2 which we fondly call "The Party".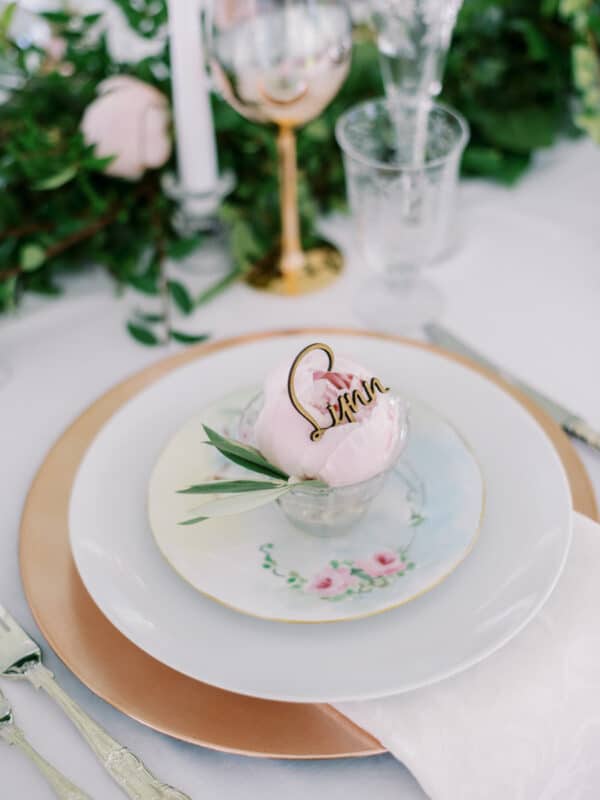 The English Manor Home
There are several movies and series based on the book Emma.
These movies bring the beautiful manor, gardens, and the English countryside to life.
The manor parlor was filled with gilded framed artwork, elaborate woodwork, and Georgian furniture.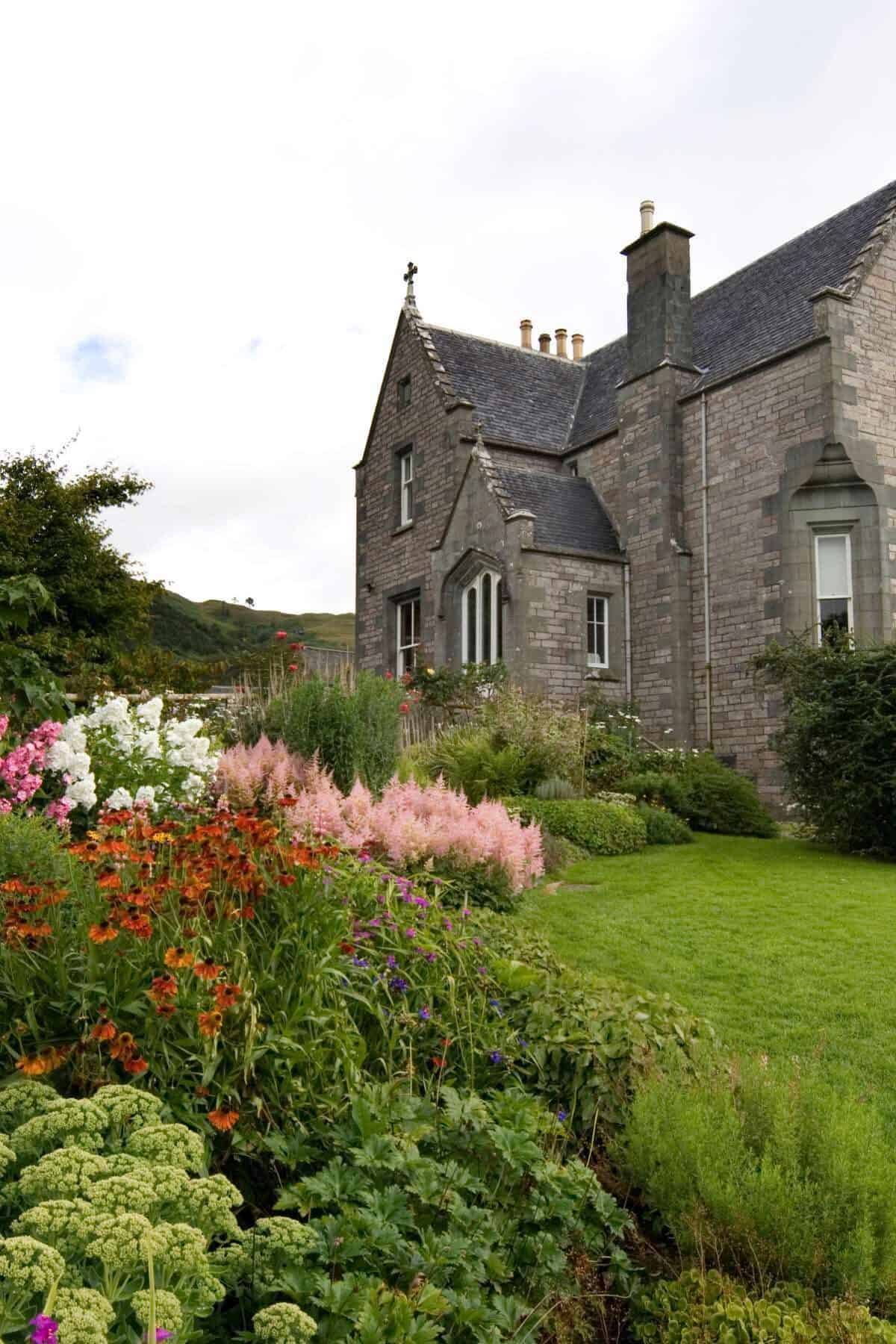 Women of means in this time period wore stays (a bodice with strips of whalebone) and hooped petticoats. Fashion was very important to them. While they looked beautiful and elegant. I can't imagine walking around in all that finery.
No wonder they carried folding fans to fan away the vapors!
Jane Austen's book is comedic and I loved the 2020 version of the movie that made her beautiful book come to life.
Peace & Love,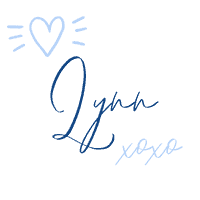 Thanks for Following Along
If you enjoyed this post I hope you sign-up to be a friend of Living Large in A Small House! Then you won't miss any of the inspiration that is shared with you each week! You can also follow me on Instagram, Facebook, and YouTube. I share even more inspiration on Pinterest! You can listen to me chat on my Podcast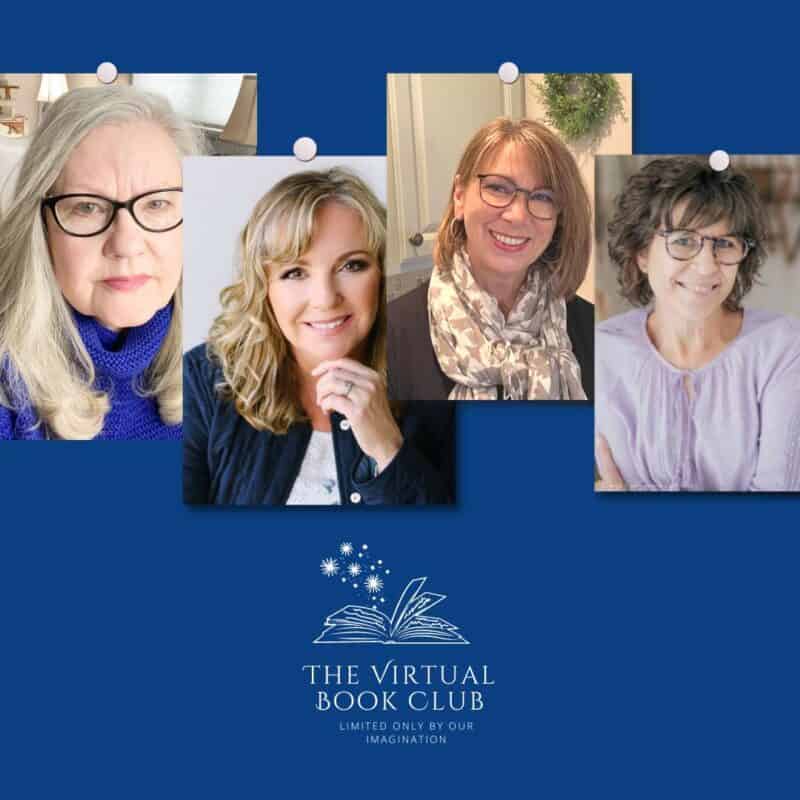 Cindy
Reinvented Delaware
Crystal
Sweet Valley Acres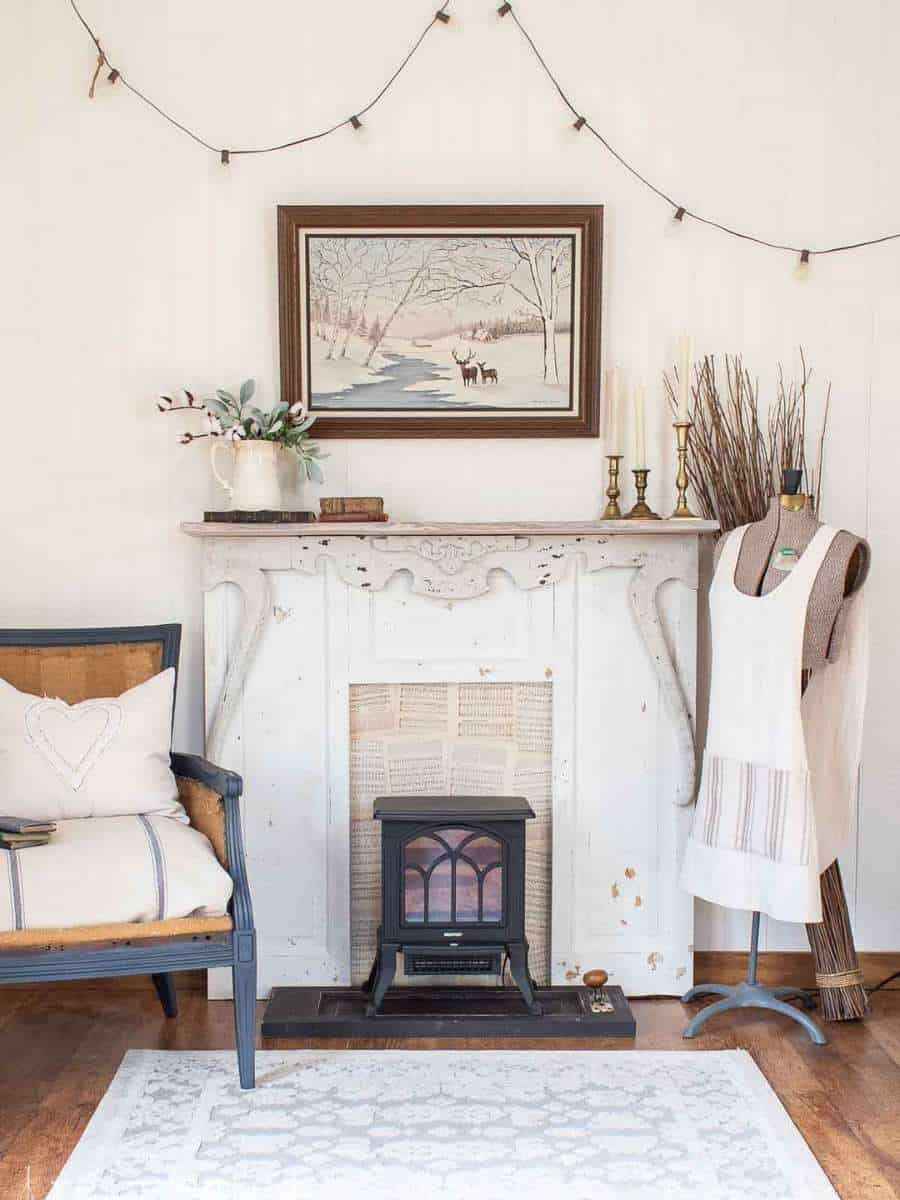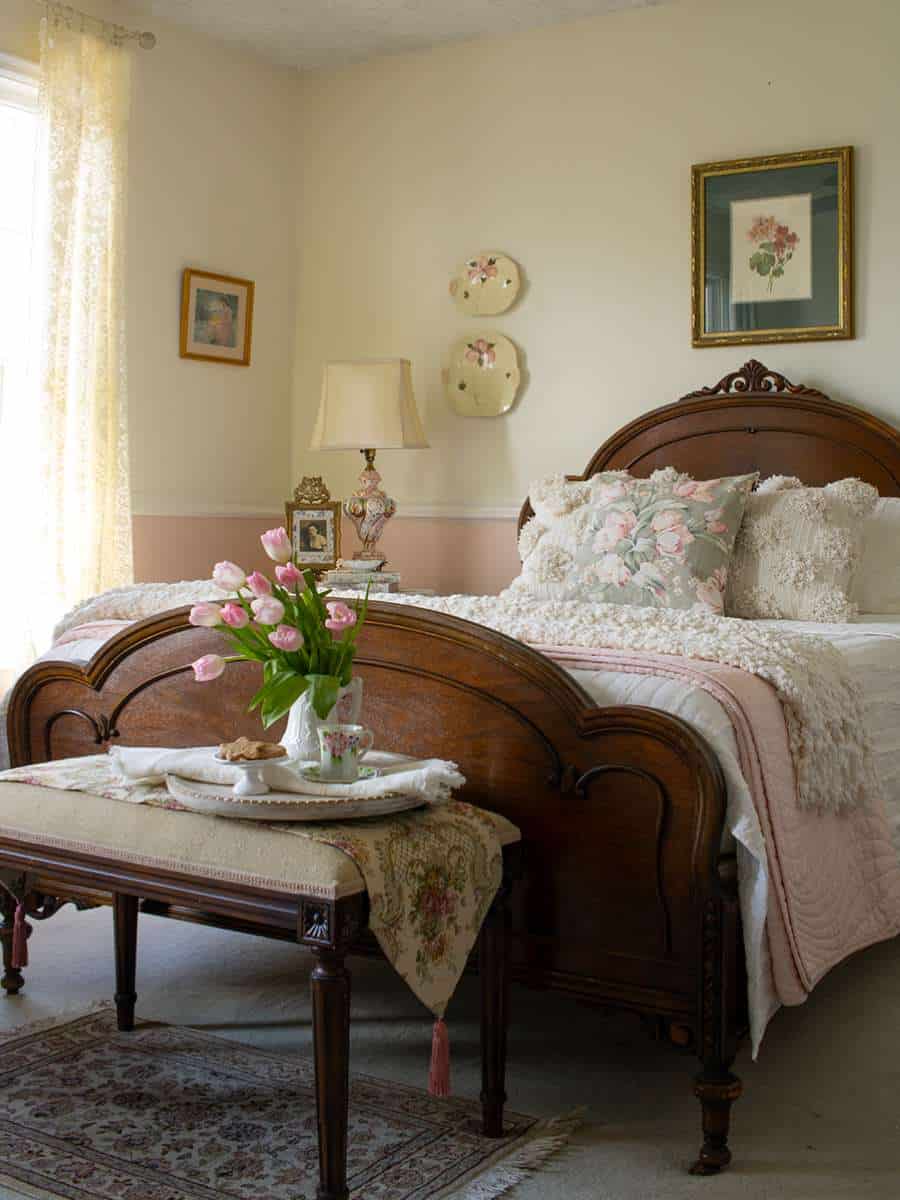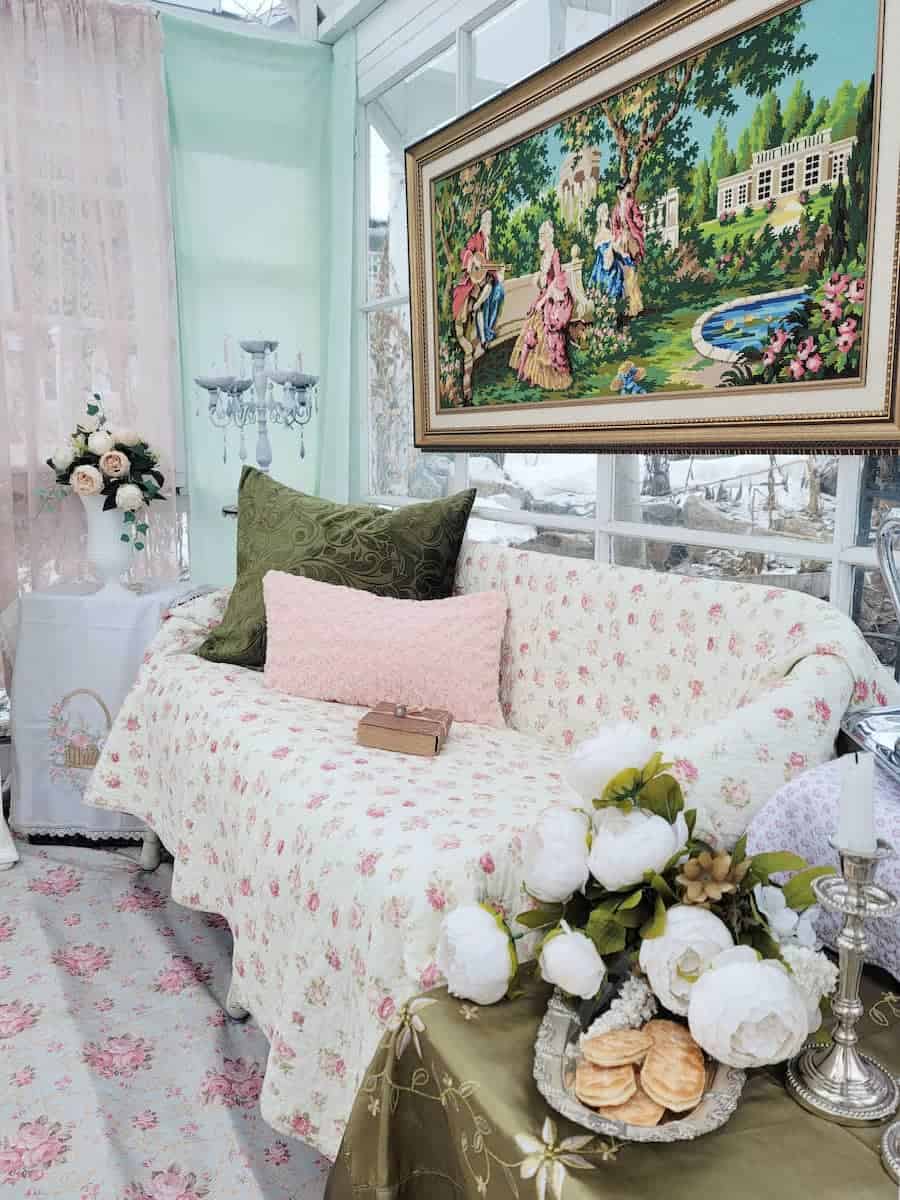 A great way to remember this article is to save it on one of your Pinterest boards. You can find the pin button in the top right corner of the photo below. Also, don't forget to follow me on Pinterest

Living Large Podcast
Gardening is such a passion of mine and I'm dreaming of getting my hands in the soil. I'm sharing what I do in February to get ready for May 15th!