What You Can Make with Leftovers from Thanksgiving?
What you can make with leftovers from Thanksgiving?
I can't even believe that Thanksgiving was this past weekend and we are less than a month away from Christmas.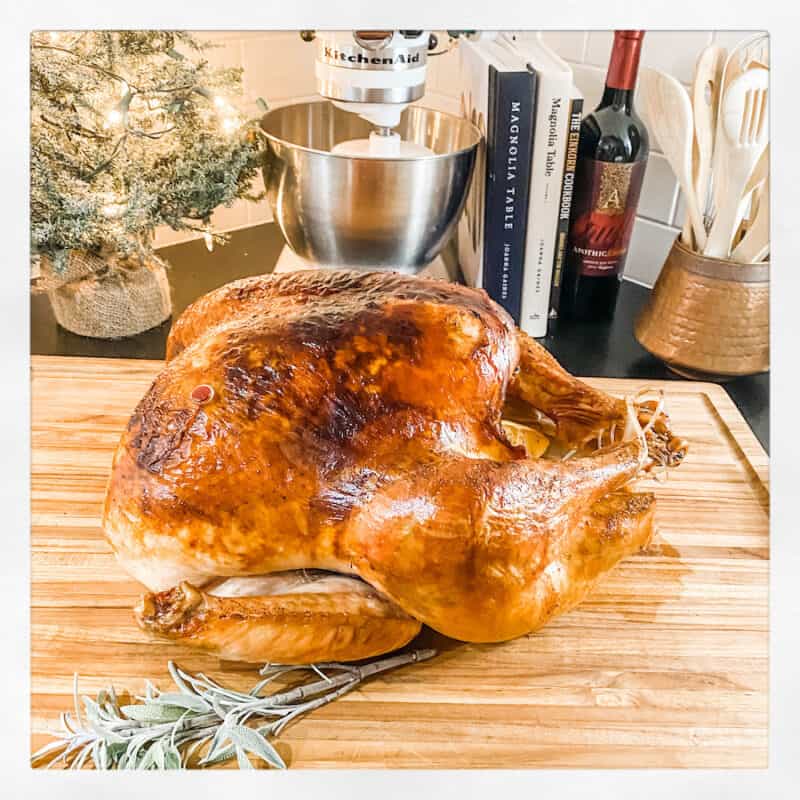 On my blog Living Large in A Small House, I may sometimes use affiliate links, which means a small commission is earned if you make a purchase via the link. The price will be the same whether you use the affiliate link or go directly to the vendor's website using a non-affiliate link. You can find my full Disclosure Policy HERE
When I was preparing my grocery list for Thanksgiving and I also include the things I need to make some great leftover meals from Thanksgiving dinner.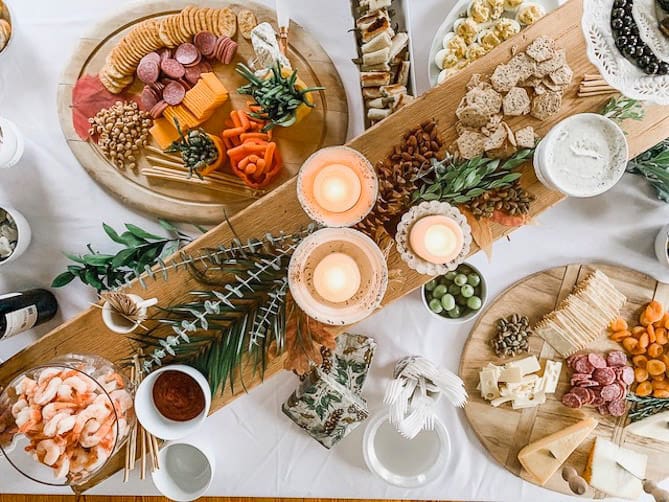 Last year it was just the three of us and the smallest fresh turkey we could get is almost 19 pounds consequently we have lots of leftovers.
This year we went to "Handy's" brother's house and we don't have any leftovers.
But I'm planning to make a small Turkey dinner soon, so I'm arming myself with some recipes for leftovers.
Here are just some of the things that I'll be whipping up. Since we won't want to eat turkey every day, I've come up with recipes that can all get put into the freezer for a quick meal in the next month.
Leftover Ideas for Turkey
Turkey Noodle Soup – I just use my Chicken Noodle Soup Recipe and add Turkey and use the Turkey broth recipe below.
Turkey Noddle Casserole – This recipe from Simply Joy sounds amazing!
Green Bean & Turkey Casserole
Turkey Green-Bean Casserole
Ingredients
1

pre-made pie crust

3

cups

leftover green bean casserole

2

cups

leftover turkey, cut into cubes

1/2

cup

milk

1/2

tsp

salt

1

tsp

pepper

1/2

tsp

thyme
Instructions
Mix turkey, green bean casserole, and milk together with spices.

When mixed well, put into pie crust and cover with foil

Bake in the oven for 30-40 minutes until heated through

Let sit for 5 minutes before cutting to serve
Yum
Turkey Pot Pie
Turkey Pot Pie with a Twist
Ingredients
2

cups

leftover stuffing

If I don't have enough stuffing I add in some leftover mashed potatoes

2

cups

leftover turkey meat

cut into chunks

4

tbsp

butter

1/4

cup

diced onions

1/4

cup

diced celery

1/4

cup

flour

2

cups

low sodium turkey broth (see recipe above)

Can use chicken broth

1/2

cup

frozen peas

thawed

1/2

cup

diced carrots

microwaved for 1 minute

1/2

tsp

salt

1/2

tsp

pepper

1/2

tsp

thyme

1/2

tsp

celery salt

1/4

tsp

ground sage

Fried Onion Rings
Instructions
Prepare Pie Crust
Grease pie pan with butter or spray with cooking spray

Press left-over stuffing into pie pan on bottom and up sides to form a crust

Put chopped up turkey in the prepared pie pan
Make Sauce
Saute onions & celery in the butter, in medium saucepan until translucent

Whisk in flour until a paste has formed and completely combined

Slowly add broth and stir or whisk until becomes thick and bubbly

Add the peas, carrots and spices to the sauce and stir until mixed

Pour sauce over turkey in pie pan

Put fried onions on top (Optional)
Cooking
Bake in pre-heated 350° oven for 30 minutes with foil on top

Remove foil and bake until brown and bubbly, about 10 more minutes

Remove from oven and let rest for 10 minutes before cutting to serve
Notes
Serve with a fresh green salad and left-over Thanksgiving rolls.
Yum
Turkey Broth
Ingredients
Bones, skin, and drippings from Turkey

Make sure you've taken off as much meat as you can

Water

1

Onion, peeled and quartered

1

tblsp

crushed garlic

1/2

cup

white wine

fresh herbs
Instructions
Place turkey bones, leftover skin, and any drippings, the onion, garlic, and wine into a large stockpot

Cover with water so that it's just 1-2 inches over the bones

Bring to boil over medium-high heat. Once it starts to boil turn it down to a very gentle simmer and let cook for 4 – 6 hours.

I always have fresh herbs around for cooking so I add those to the pot for the last 1/2 hour of cooking.

Let cool enough to handle, then strain the broth into glass jars. I use quart but you can use whatever works for you.

Place in refrigerator. Skim off any fat or gel the next day.

I use this broth to make my turkey noodle soup.

You can also process the broth with a pressure canner to keep in the pantry. I'm definitely going to do that this year.
Yum
5 Other Turkey Recipes
Turkey Sandwiches
Mix cranberry sauce to your morning yogurt – add fresh fruit and granola
Potato Pancakes with leftover mashed potatoes
Cobb Salad
Turkey Salad Sandwich
Turkey is such a versatile protein that can be used anywhere that you would use chicken. The recipes I shared with you for leftovers from Thanksgiving are great comfort foods. Perfect for this time of year.
If you just take one day to put all this together, you can have meals in the freezer for an easy dinner several times over the next few weeks. I have even made these recipes in individual-sized portions so that someone can easily grab a meal for themselves.
With the busyness of the holidays, these freezer meals can be a game-changer on a busy night!
Peace and Love,

A great way to remember these recipes is to save them to your Pinterest boards. You can find the pin button in the top right corner of the photo below. Also, don't forget to follow me on Pinterest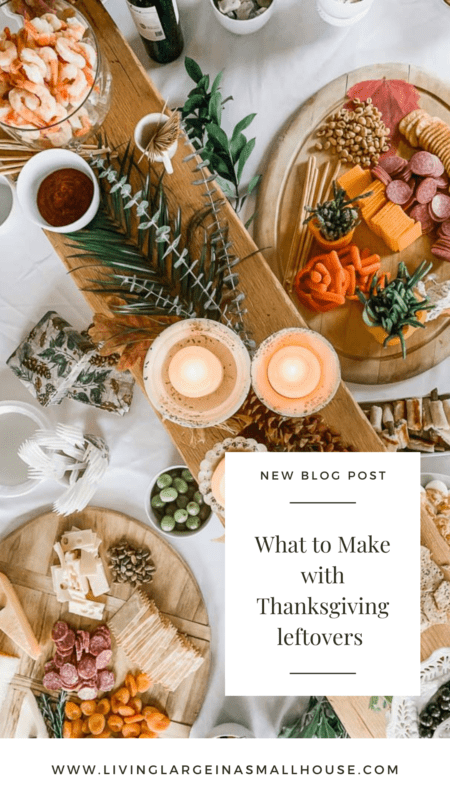 Living Large Podcast
We are back with Season #2. I along with my daughter Emma sit and chat for 1/2 hour every week and bring you a little laughter and absolutely nothing that's terribly valuable 🙂 Click on the button below to listen to us!