French Country Christmas Tree
It's so exciting to share my French Country Christmas Tree with you. It's in my One Room Challenge Room.
King of Christmas generously gave a Christmas Tree to me and my 5 Blogging Besties!
Today you are all revealing our trees! It's day 5 of our 5 Days of Christmas and we hope you've enjoyed following along with us.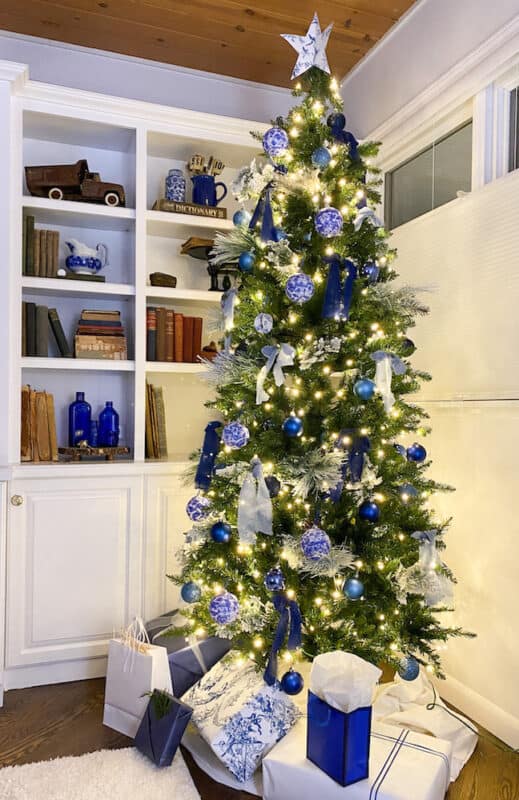 On my blog Living Large in A Small House, I may sometimes use affiliate links, which means a small commission is earned if you make a purchase via the link. The price will be the same whether you use the affiliate link or go directly to the vendor's website using a non-affiliate link. You can find my full Disclosure Policy HERE
Decorating My Tree
Since this is a new tree for me, I'm starting from scratch.
I knew I wanted it to be blue and white to match the beautiful blue and white toilé wallpaper that lines my closet that has been converted into my office.
This is what I assembled to decorate my tree
Blue Fabric Ribbon
Blue round balls
Handmade Decoupage Ornaments
Handmade Paper Ornaments
White Snowflakes

Tree Decorating Layers
This may not be the right way to decorate a tree but this is how I do it.
Lights (if your tree isn't pre-lit)
Garland
Ornaments
Picks
Bows, Tinsel, and/or Snow
Something I didn't learn for a very long time was that ornaments need to be distributed evenly all through the tree. Not just the tips but also deep within the branches. This gives the tree more depth and interest.
I was also late to the game with picks. They give the tree a fullness that just adds richness.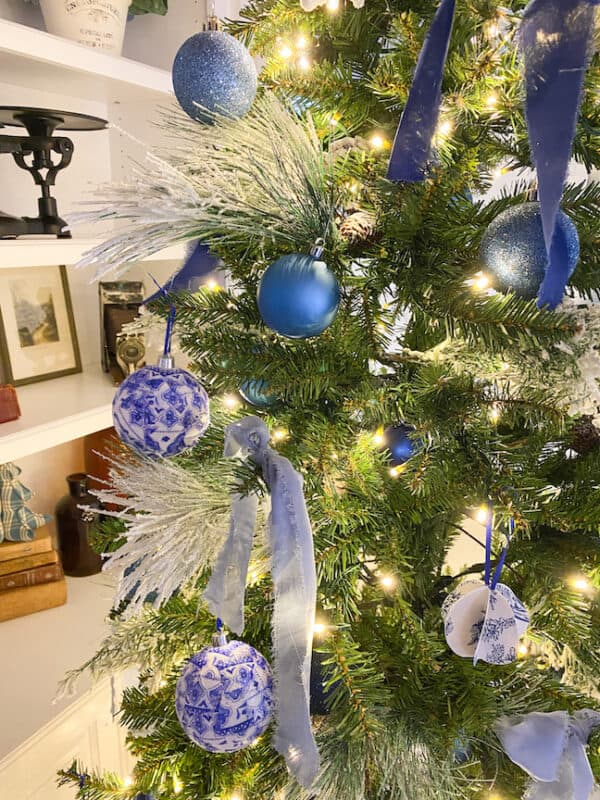 Christmas Tree
In Christianity, Christmas tree is symbolic of birth and resurrection of Jesus Christ. The tree's branches and shrubs are viewed as an emblem of immortality and are said to symbolize the crown of thorns worn by Christ on the cross.

My French Country Christmas Tree is probably my favorite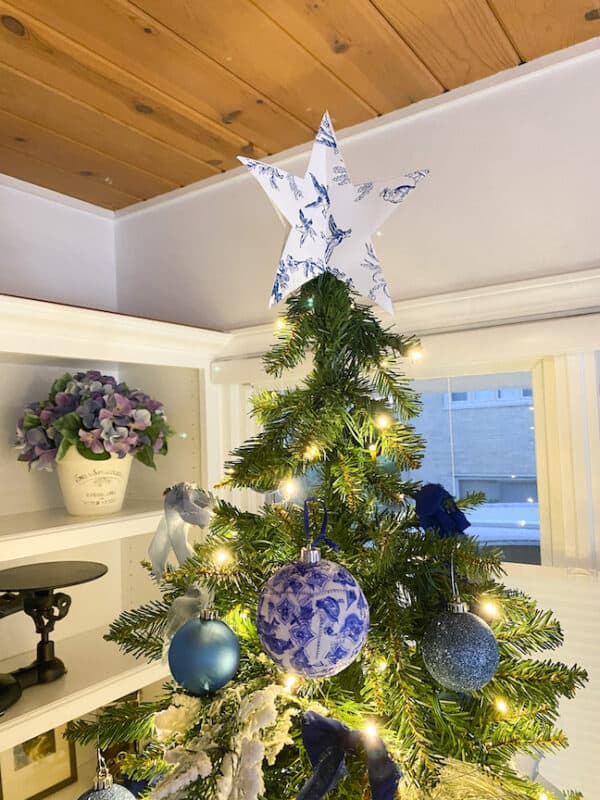 Thank You to King of Christmas
We want to thank King of Christmas for providing all of us with a Christmas Tree.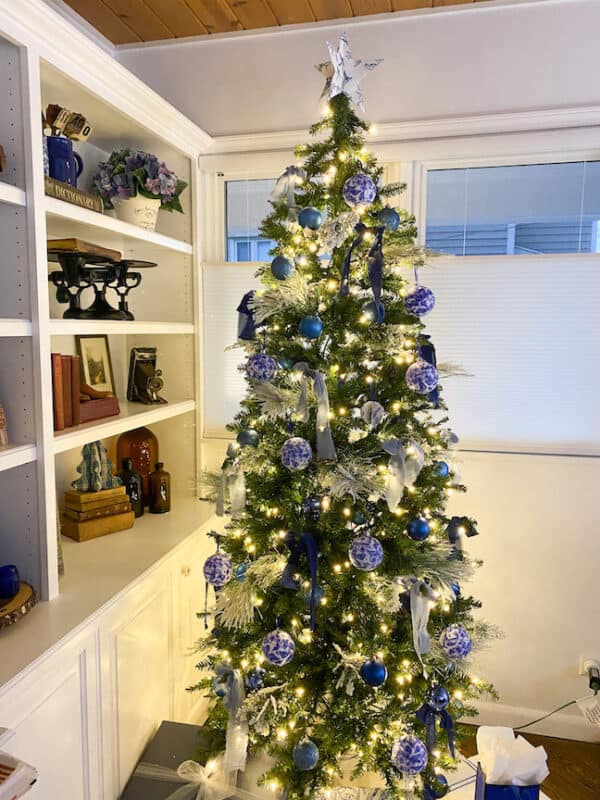 If you didn't see our funny little video on Instagram, you can see it HERE.
Peace and Love,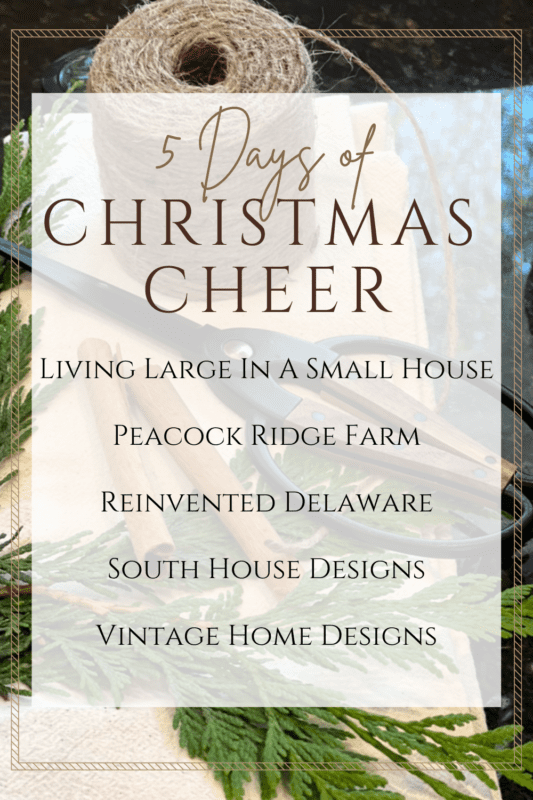 Renae from Peacock Ridge Farm
Deck the halls with boughs of holly, fa la la la la! Christmas is almost here and that means it's time to get your home ready for the holidays. One of the most popular ways to decorate for Christmas is by putting up a Christmas tree. If you're looking for some ideas on how to make your tree look beautiful this year, then keep reading! We've got some awesome ideas for you. So put on your Santa hat and get started!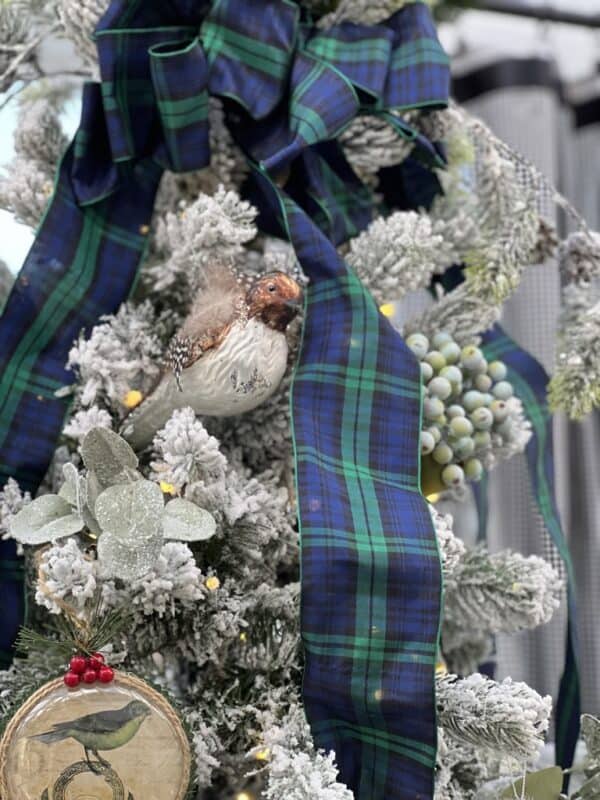 Cindy from Reinvented Delaware
Rustic Christmas trees don't have to be difficult to create. This holiday season, we've decided to create a rustic look using pine cones for ornaments, upcycled wooden bead garland, and a pallet wood crate to hold the tree. Let's take a look at these simple rustic Christmas decorations on our tree!

Diane from South House Designs
Every Christmas tree is unique — or should be! However, there is a "best process" of how to decorate any tree. Here is an easy step-by-step guide full of the top tips and loads of room to add your specific style.

Michele from Vintage Home Designs
It's time to start decking the halls! I'm sharing lots of ideas for decorating your tree with simple, neutral, and vintage-style ornaments along with creative tree skirt ideas, tree toppers, and more!


A great way to save this article is to save it to your Pinterest boards. You can find the pin button in the top left corner of the photo below. Also, don't forget to follow me on Pinterest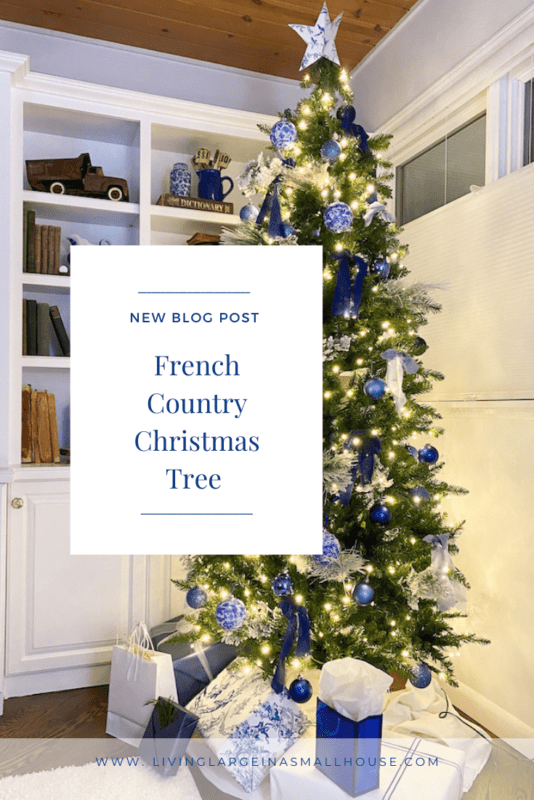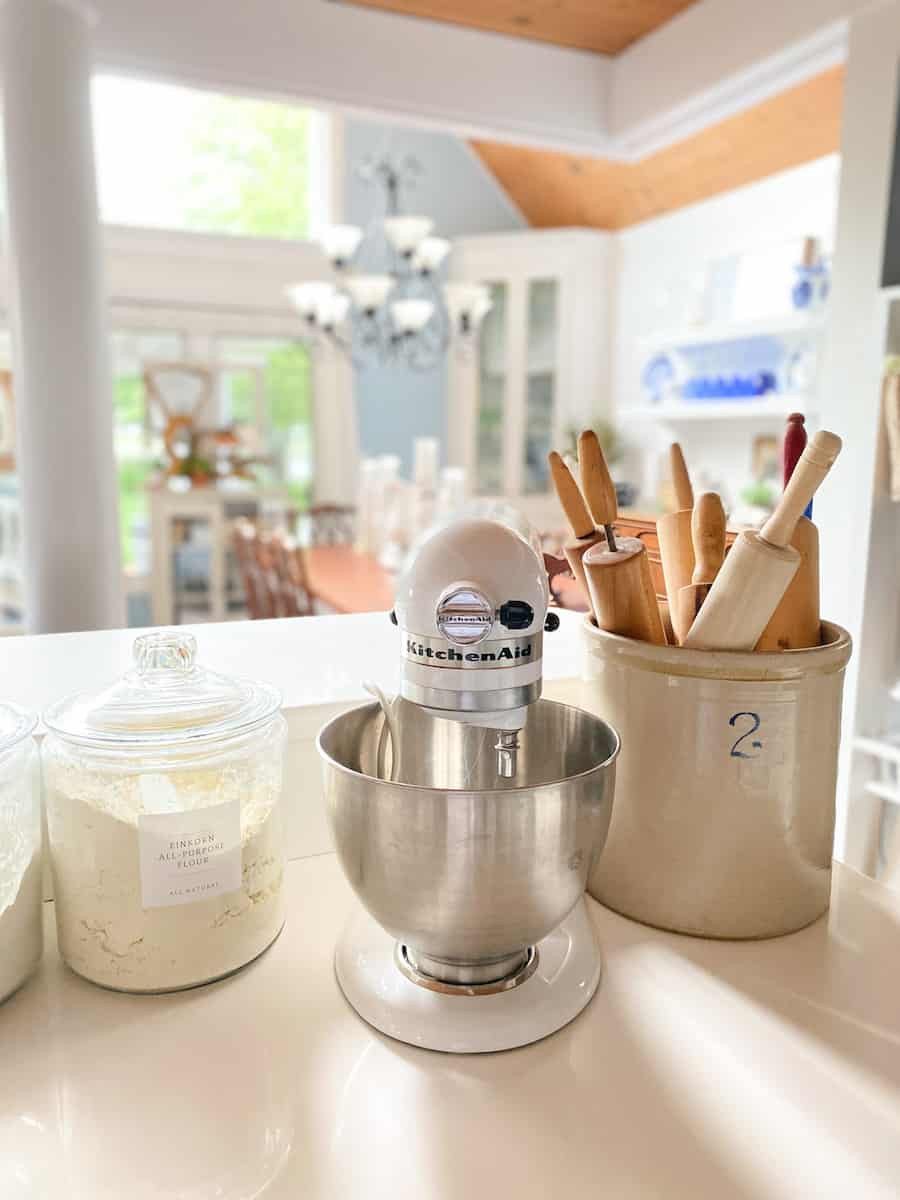 direct access to my amazon store
On Amazon
Did you know that you support my little business by purchasing through my links?? The price to you is the same but I receive a small commission on ALL the purchases you make when you shop through one of my links. I appreciate you helping Living Large in A Small House to grow!