Do You Want a DIY Greenhouse?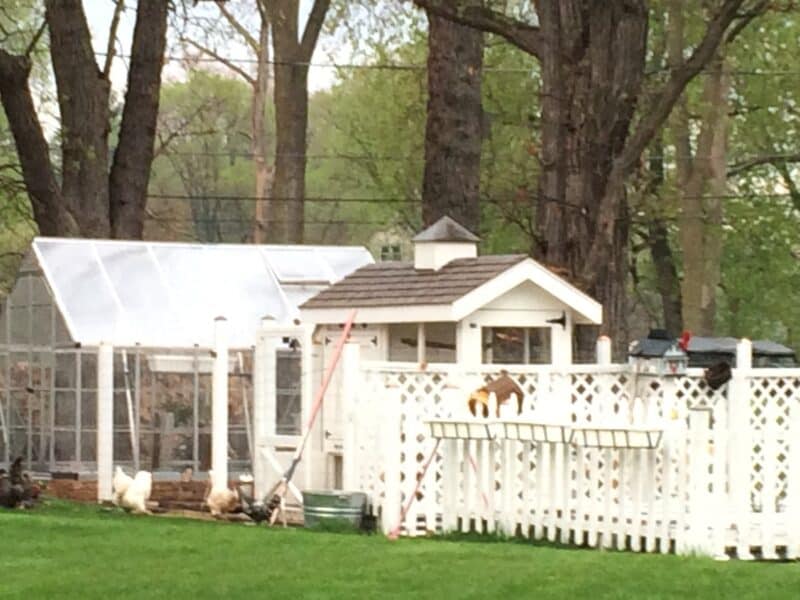 Do you want a DIY greenhouse? I had been wanting one for a while and we found one on sale at Walmart. It's hard to believe but we bought this greenhouse and "customized" it for a very reasonable price. "Handy" and my fabulous niece, Danika spent a couple of weekends moving and laying brick pavers for the base of our greenhouse.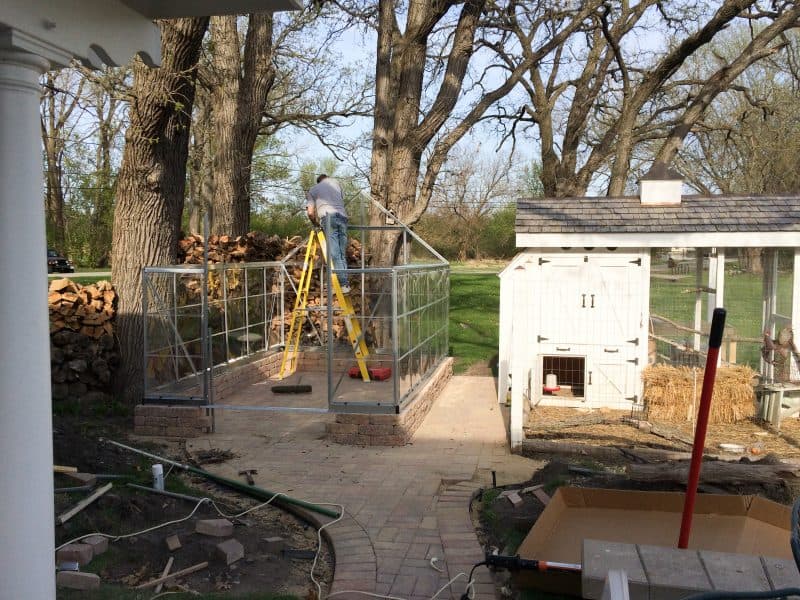 I had seen many pictures of greenhouses that I loved and they all had a brick or stone base. A quick trip to Menards and we were able to find a great stone paver that would work as a base for the greenhouse. Quite frankly it adds a more custom look to our DIY greenhouse. "Handy" had to modify the door of the raised greenhouse by adding plexiglass sections and he also put a door threshold on the brick under the door. If you have questions about anything he did, please ask in the comments and we will be happy to answer.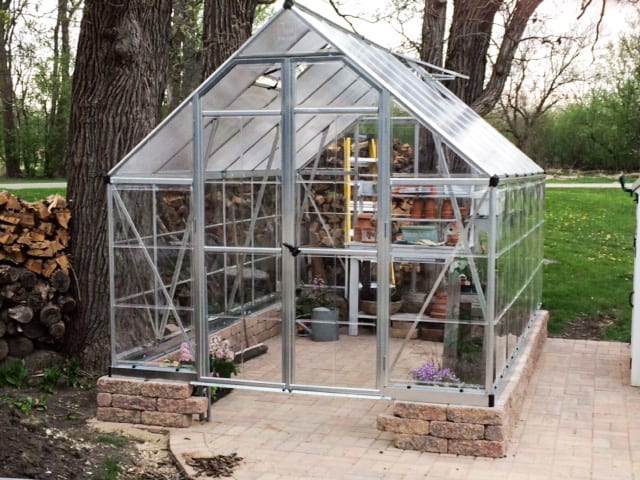 I saw a picture of a sink on Facebook and fell in love. I showed "Handy" and of course he was able to make one for me. Here's my concept picture.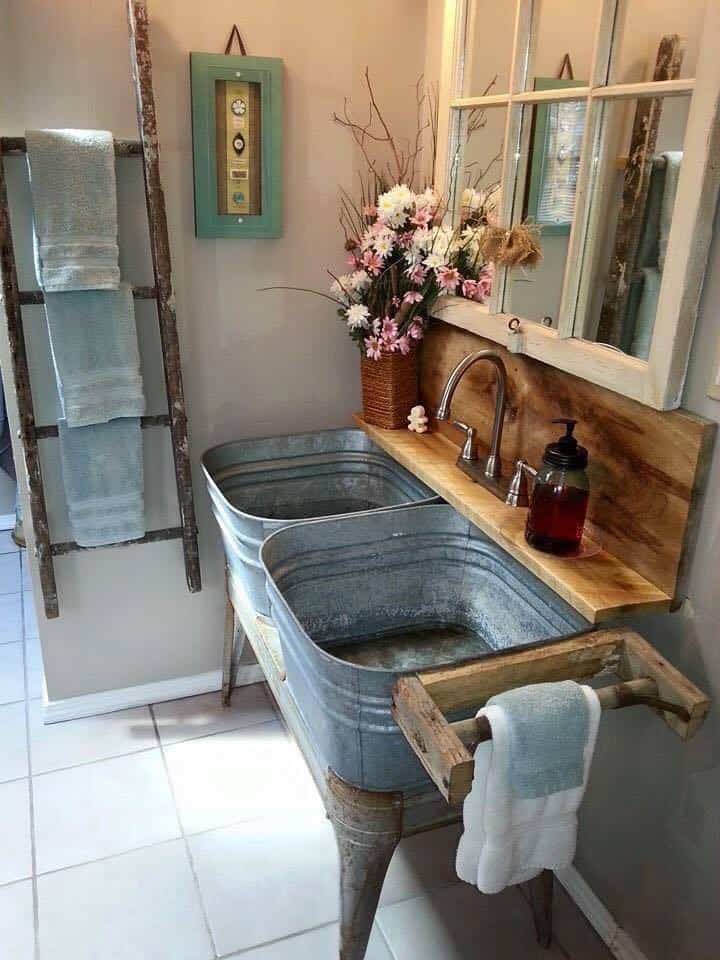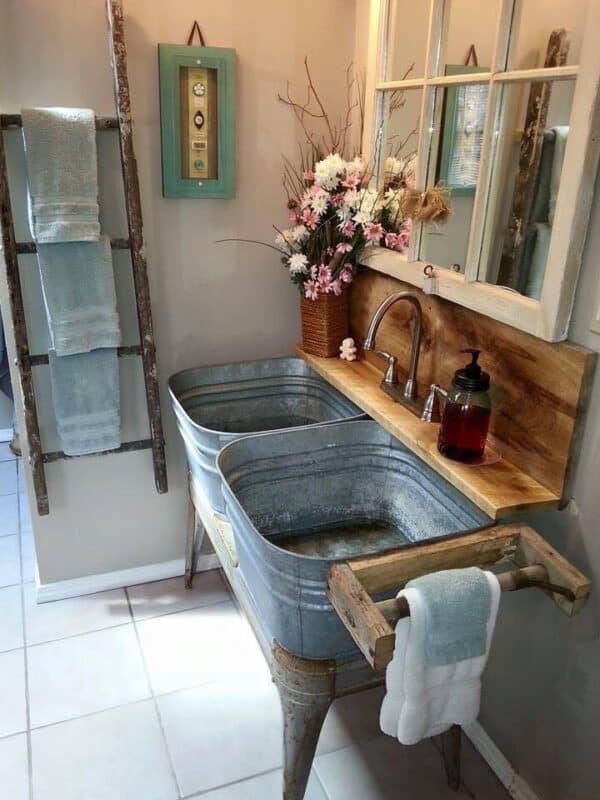 Here is what he created. It is perfect for the space. (We found the vintage washtub on Craigslist)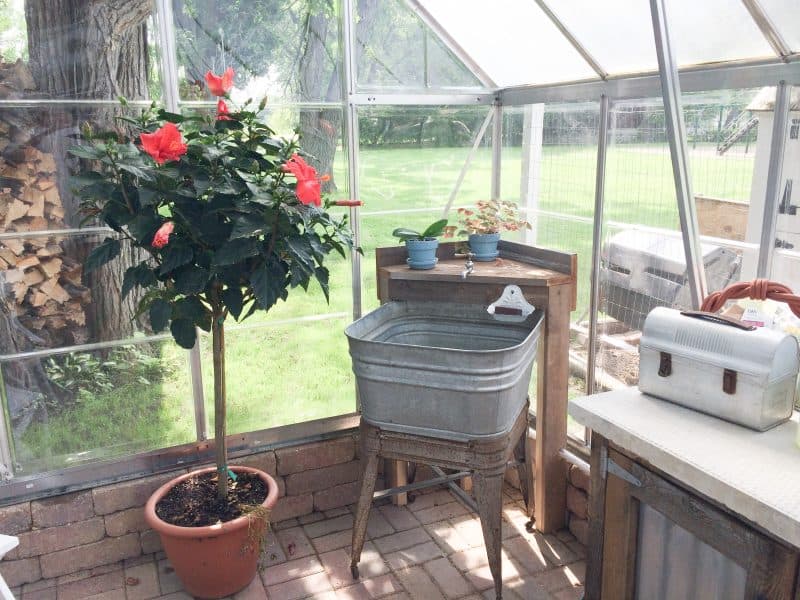 "Handy" also make this potting bench for my little space.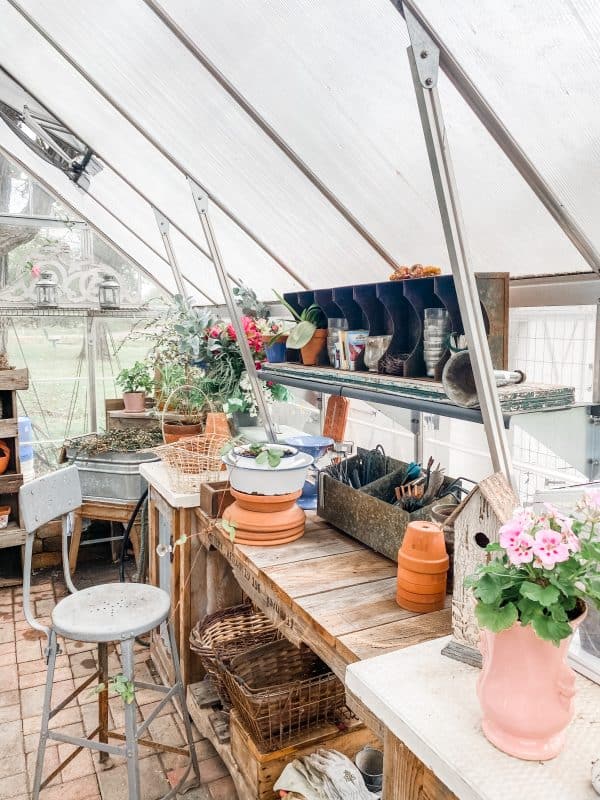 He made it out of reclaimed wood and pallets. He also used some leftover metal from our raised vegetable garden beds for the door fronts. I found some vintage-like knobs and plates for the doors at Hobby Lobby. Gotta love 50% off sales.
Here is a picture of the current interior. I found a great drop-leaf table and some folding chairs at a local antique store. I painted them with chalk paint and then left them outside to weather for a bit.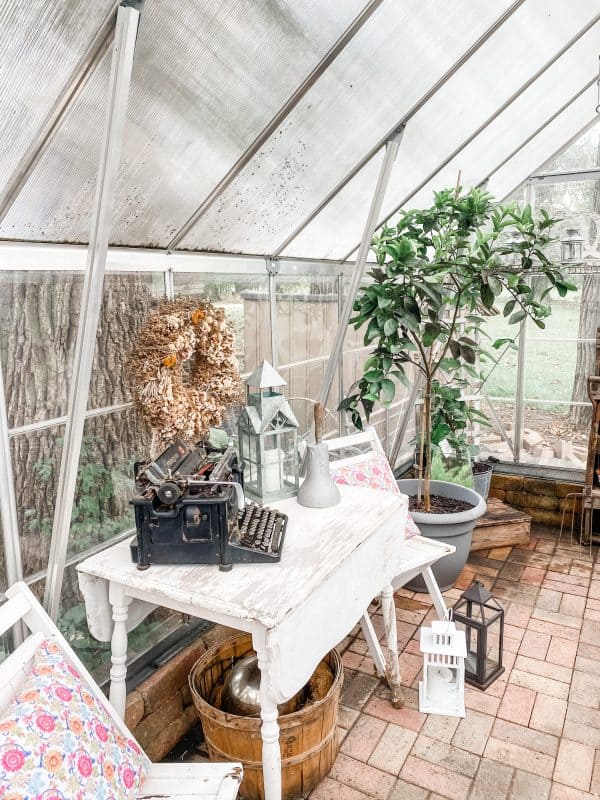 I'm just over the moon happy with my big box greenhouse. It's definitely my "Mom Cave". I have spent a lot of peaceful time in this space. Gardening is my therapy and this is definitely my zen room!
Not Just a Greenhouse
This space has been more than a greenhouse. I dress it up in the fall and it has been a great entertaining space. This summer our daughter is getting married in our yard and we are going to turn this into the bar.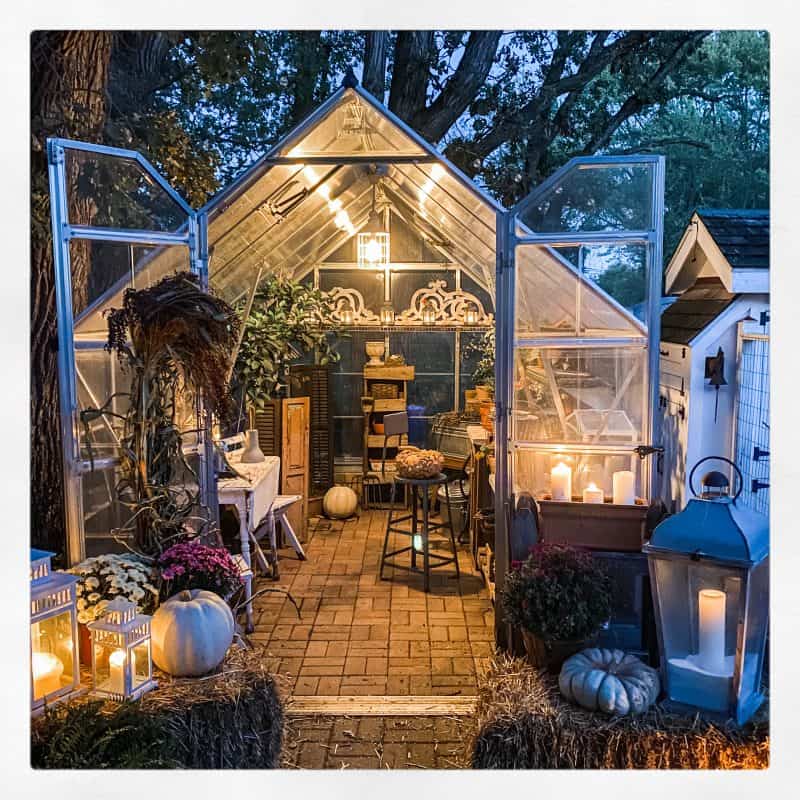 As the weather is starting to warm up, I'm tidying up this little space and getting ready for flowers! I can't wait. If you want to read more about our Urban Farming just click HERE and HERE.
Peace,