Dinner at an English Manor House in the 1800s

Welcome to the Virtual Book Club – Culinary Version
I along with three other bloggers will be sharing our interpretation of a different book each book on the fourth week of each month.
On Thursday we will be sharing something home decor related and on the following Saturday a culinary treat inspired by our book.

On my blog Living Large in A Small House, I may sometimes use affiliate links, which means a small commission is earned if you make a purchase via the link. The price will be the same whether you use the affiliate link or go directly to the vendor's website using a non-affiliate link. You can find my full Disclosure Policy HERE
Dinner in an English Manor
When I think about having dinner in a manor home in the 1800s, I actually pull a lot of my inspiration from Downton Abbey.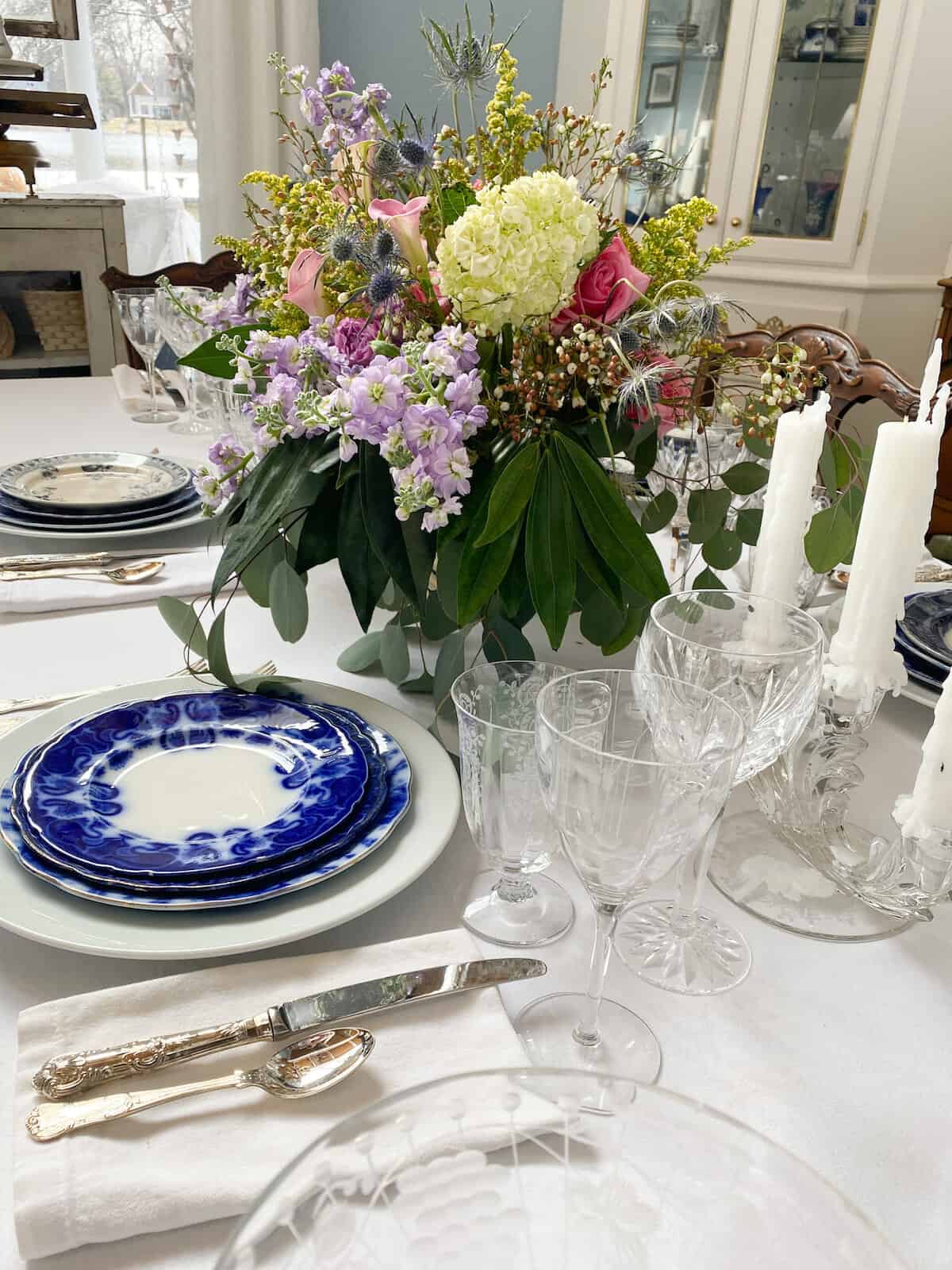 Yes, Downton Abbey. Not because "Emma" didn't give me inspiration, but because it didn't give me the whole story.
I'm in love with the romance of that era.
Imagine being in the dressing room of your English Country House and dressing up for dinner. While a lady's maid would have been helping me, I'm not sure how I feel about that but the reality is that great houses in England had a large staff of servants.
Then heading down to the drawing room where you would enjoy a cocktail before dinner, conversation, and possibly a performance on the piano.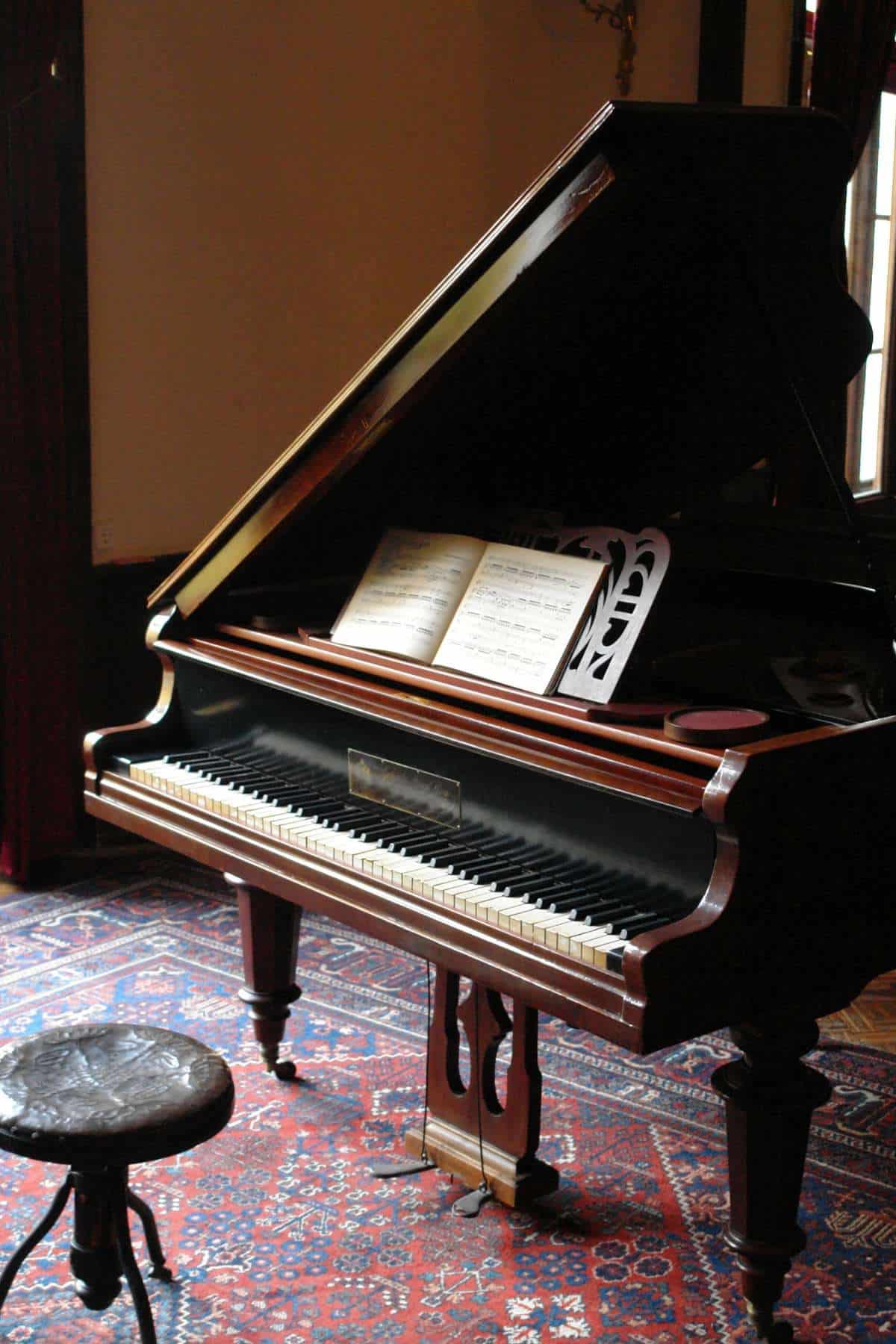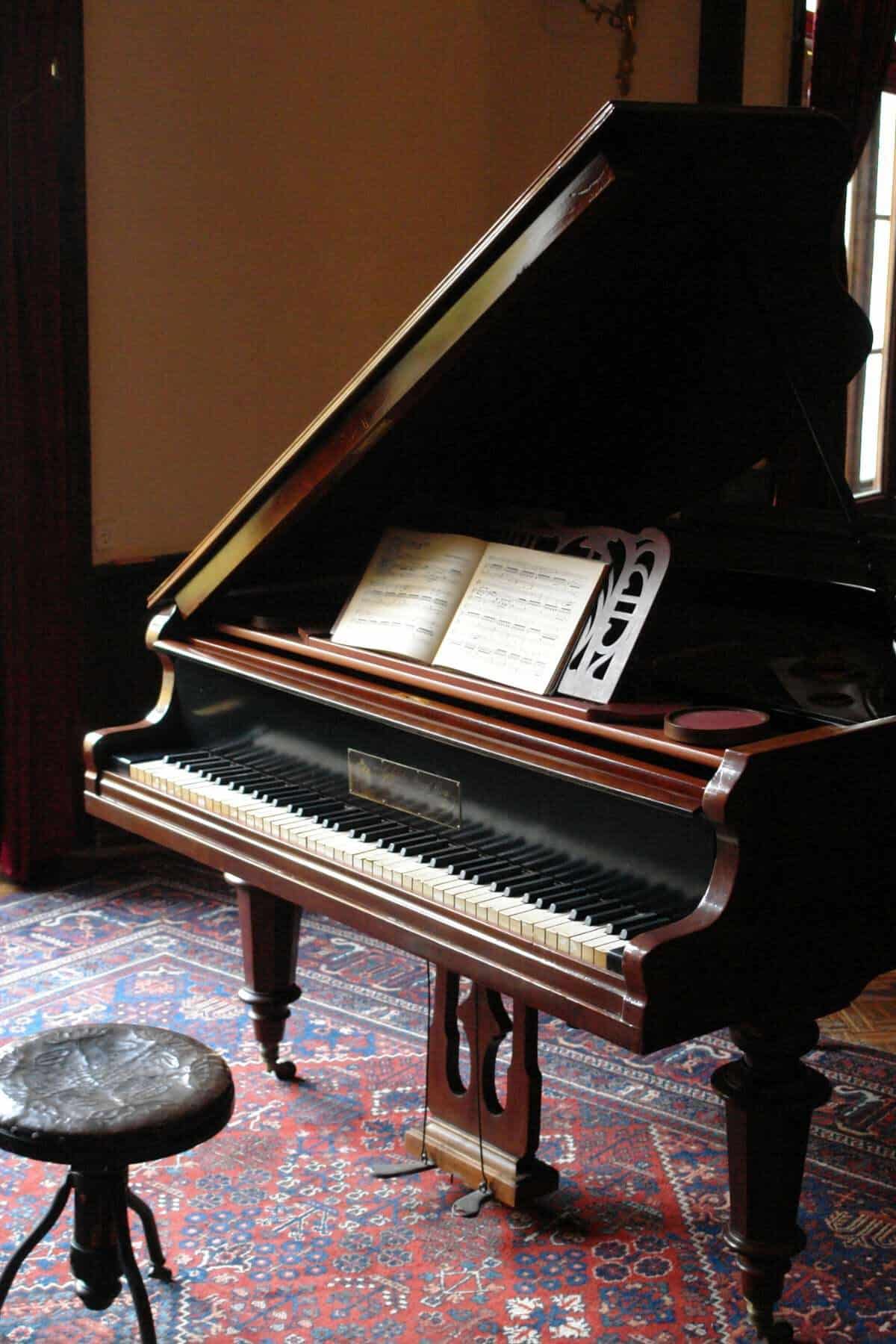 Manor Dining Room
As you head into the dining room, I imagine a great hall with a long dining table. Set for the evening meal with beautiful china, shining silver, and a stunning centerpiece surrounded by candles.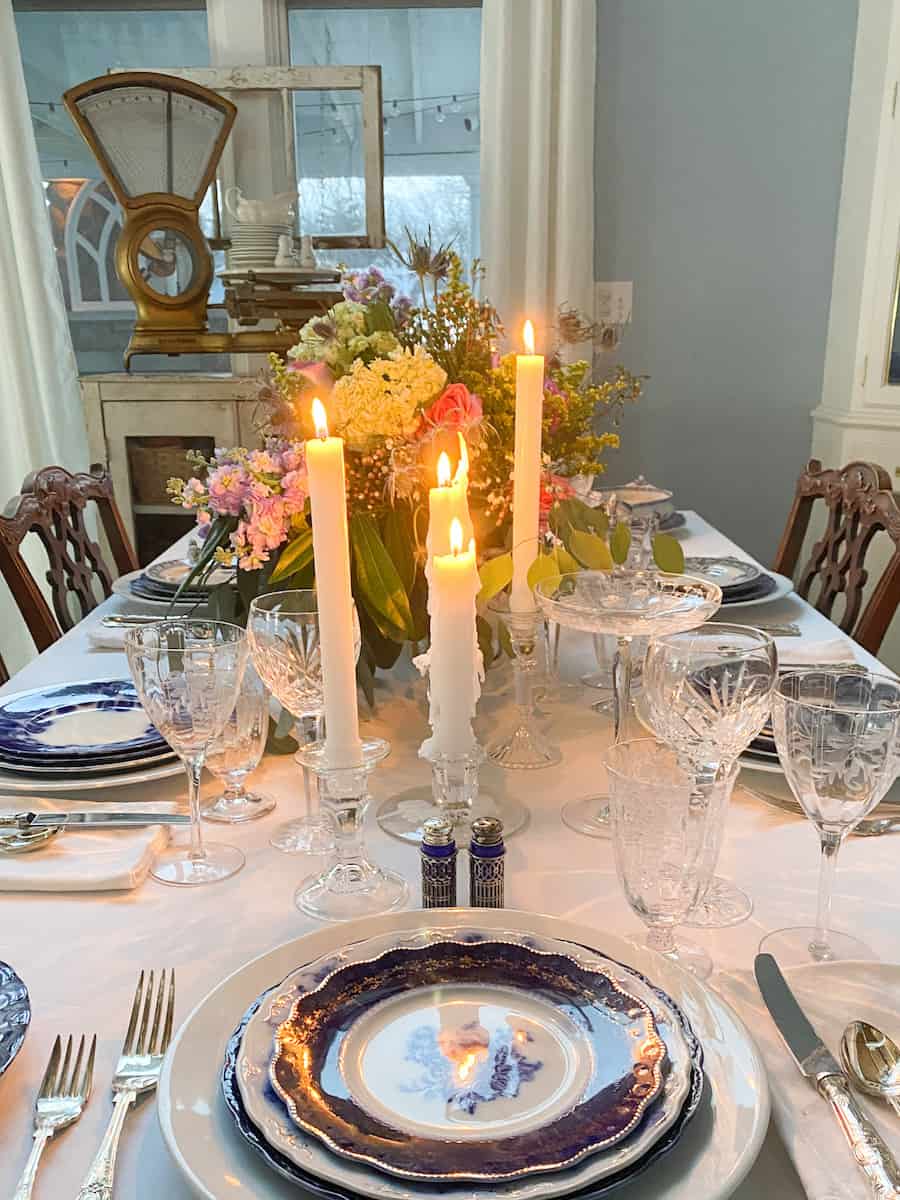 Preparing for Dinner
Down the back stairs, the kitchen staff would be bustling around, preparing the family dinner.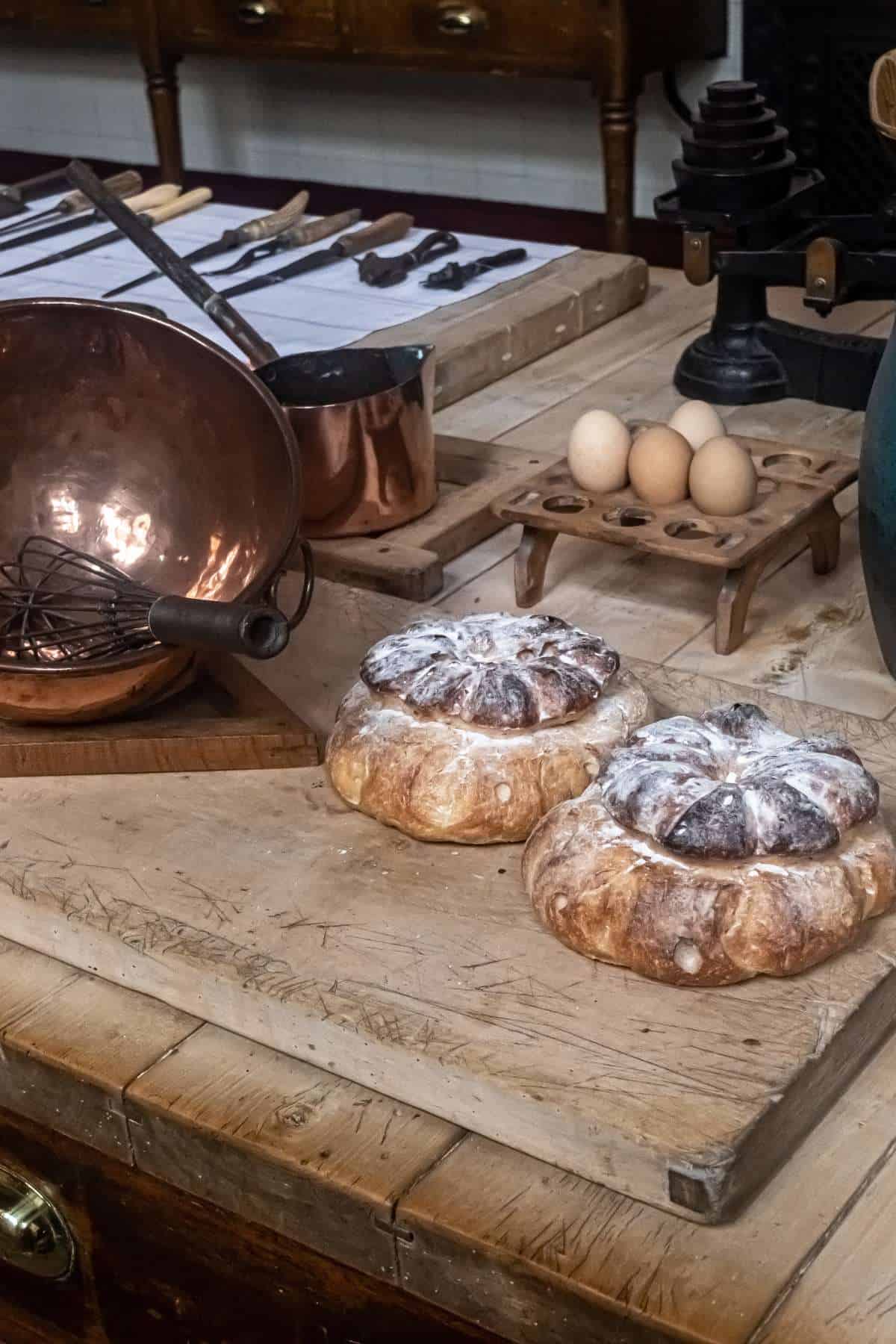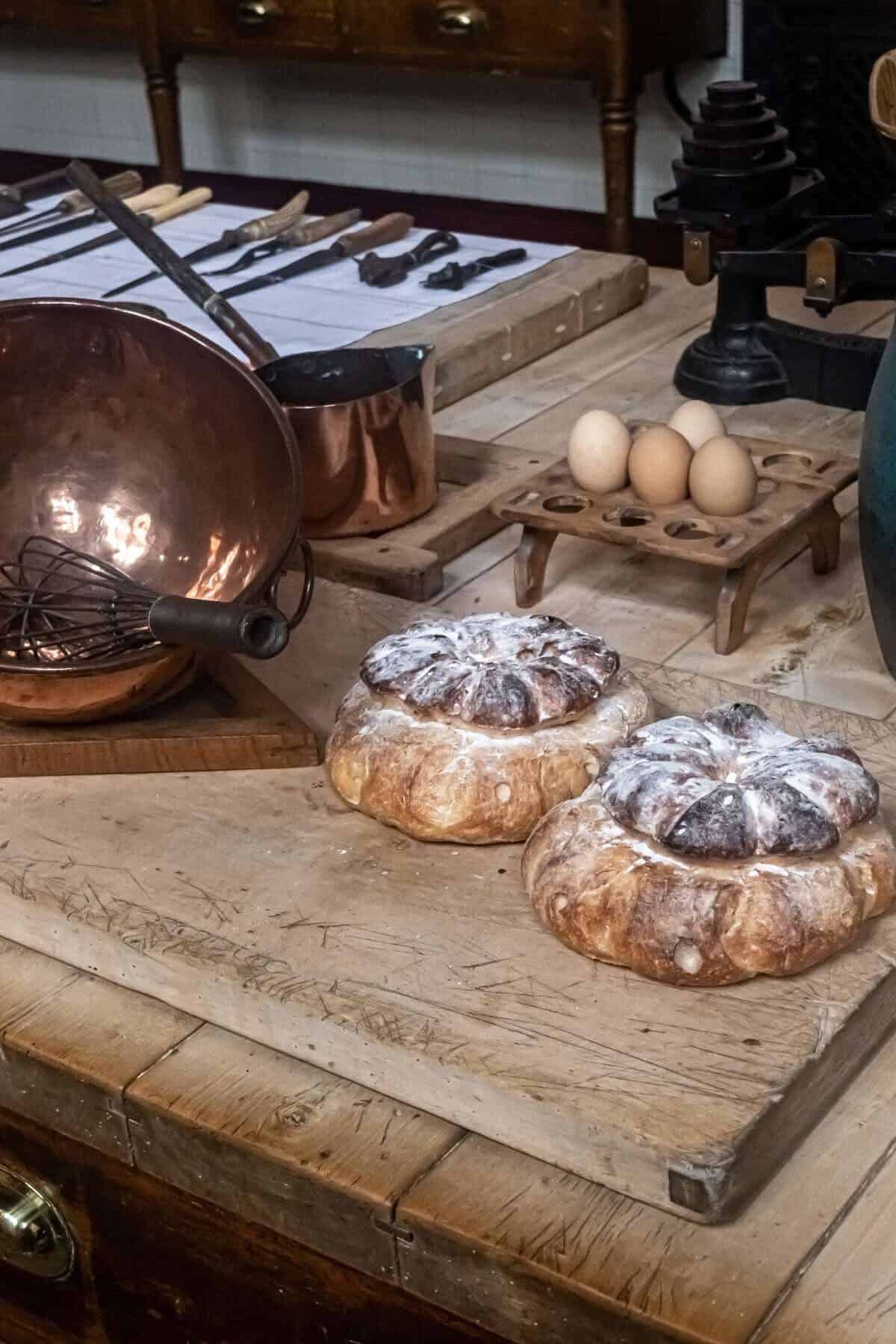 While a kitchen maid may have helped with the table setting preparations only the male servants would be serving the dinner.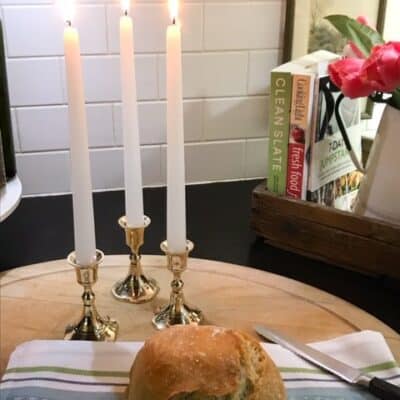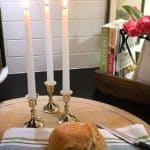 Print Recipe
Yum
Artisan Bread
The easiest no-knead bread. It has four simple ingredients and is so yummy!
Ingredients
½

tsp

kosher or sea salt

¼

ounce

package of active dry yeast

2¼ tsp

1½

cup

warm water

105°

3

cups

all-purpose flour
Instructions
Place the salt & yeast in a large bowl. Pour the warm water over and whisk gently

Add the flour to the water mixture, all at once. Using a wooden spoon mix everything together.

Once the flour is all mixed (the dough will still be sticky), cover with a tea towel and let sit on your counter for 2-3 hours, or until it doubles in size. You can let it sit on the counter up to 12 hours. I make it in the morning and then bake it in the evening with dinner. The longer you let it rise, the better it will be
Preparing Loaf
Lightly cover your hands with flour and turn the dough onto a lightly floured counter top. Don't knead it or punch it down. You will want to gently work the dough into your desired shape; round, loaves or longer french bread. While working into shape, tuck the end under the bread. Lightly dust the top with flour. Using a sharp knife gently make a few slits into the top.

I flour a bread bowl and place my shaped bread into that while I prepare my oven. Let rest for 20-30 minutes
Baking:
Preheat the oven to 450° Place a baking stone, cast iron skillet or dutch oven in the oven. Let it pre-heat in the oven for 20 minutes.

Slide the dough onto a piece of parchment paper and either place on hot baking stone or skillet or in the dutch oven. Put your baking stone or skillet in the oven and place 5 ice cubes on the bottom of the stove and quickly shut the door. If your using a dutch oven, Put a couple of ice cubes on the side of the parchment paper, cover and place in the oven.

Bake for 25 minutes or until browned

Cool on rack then slice and serve
Notes:
I cut my dough in half and shape both into rounds. I bake one and I place the 2nd on parchment paper and store in a bowl covered with plastic wrap, in the refrigerator for up to one week. When I take the second loaf out of the fridge that is when I let it rest for 20-30 minutes before baking.
Yum
The Food on the Table
Dinner at an English Manor would have consisted of a main course of roast duck, shoulders of lamb, or roast fowl. Roasted vegetables would be served with the main course.
Fresh white bread would also be baked for the dinner.
Taking a cue from "Emma" my freshly baked bread will be very whimsical.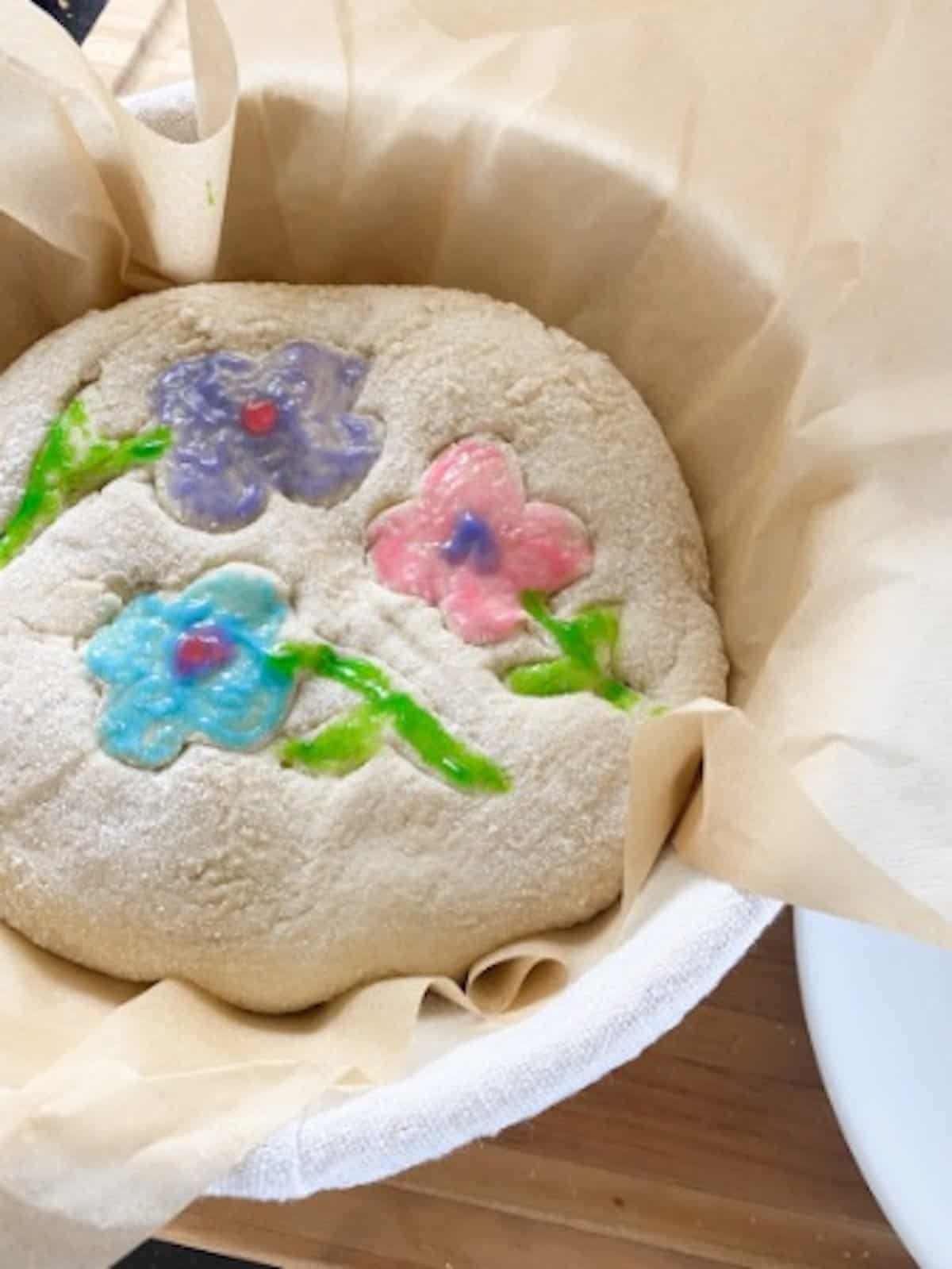 I'm going to guess that in the 1800s they used sourdough bread for the yeast but I'm going new school so it doesn't take me two days to make. If you want the easy no-knead bread recipe that I'm using, you can find it above or HERE.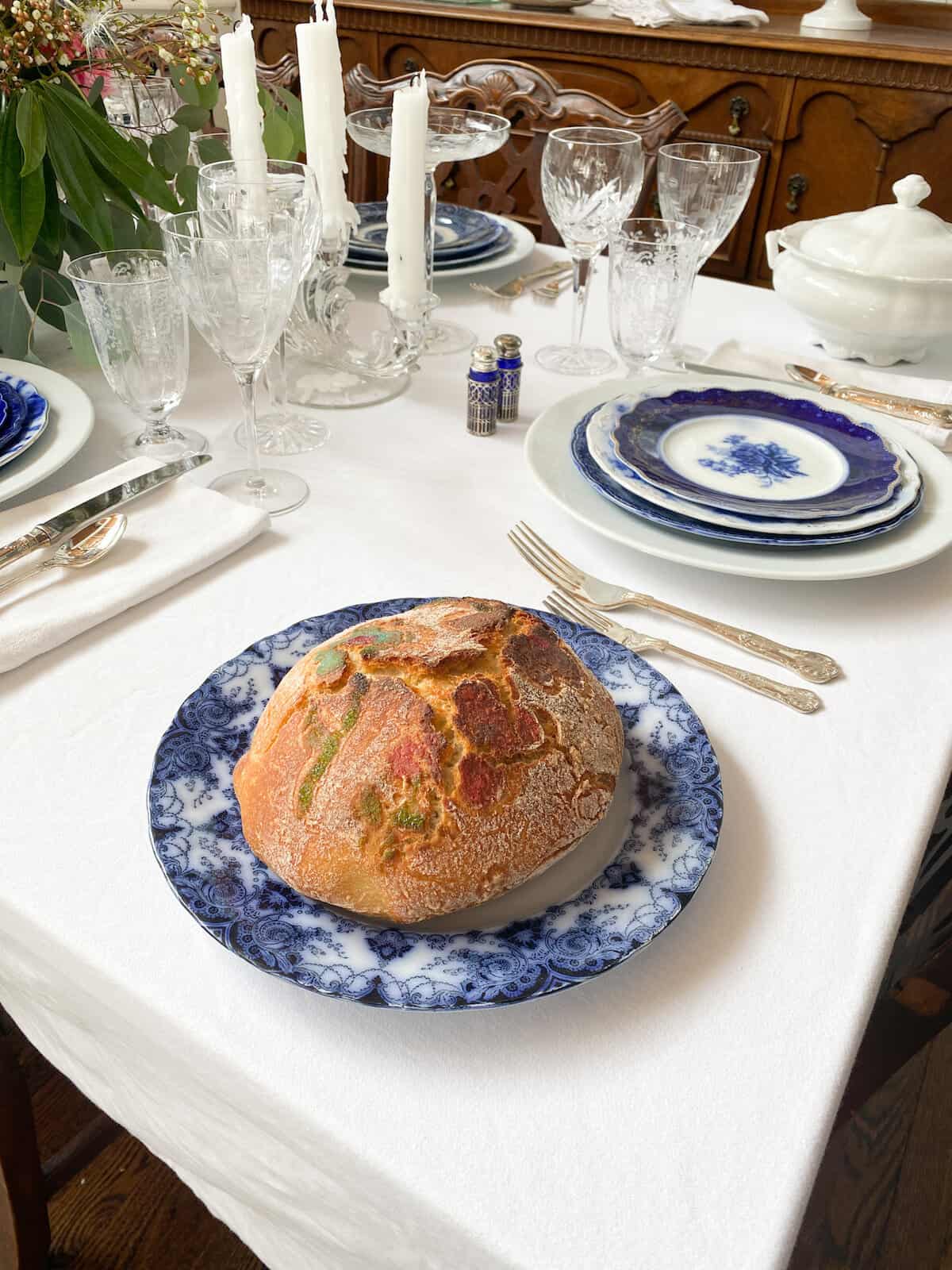 Beautiful bottles of wine would be pulled from the wine cellars by the head butler to be served with dinner.

What Food Was Like in 1800s England
Some other foods that would have been prepared in the early 19th century would have been scotch eggs, foie gras, ham pies, pigeon pies, sausage, fresh fruits, and seasonal vegetables like potatoes, onions, turnips, spinach, broccoli, cabbage, and parsnips.
Note: The Victorians are responsible for the Traditional English Breakfast. It was invented for Queen Victoria. We owe them thanks!
After Dinner
After dinner, the men might retire to the drawing room for an after-dinner drink and cigars, and ladies to the sitting room or a walk in the formal gardens.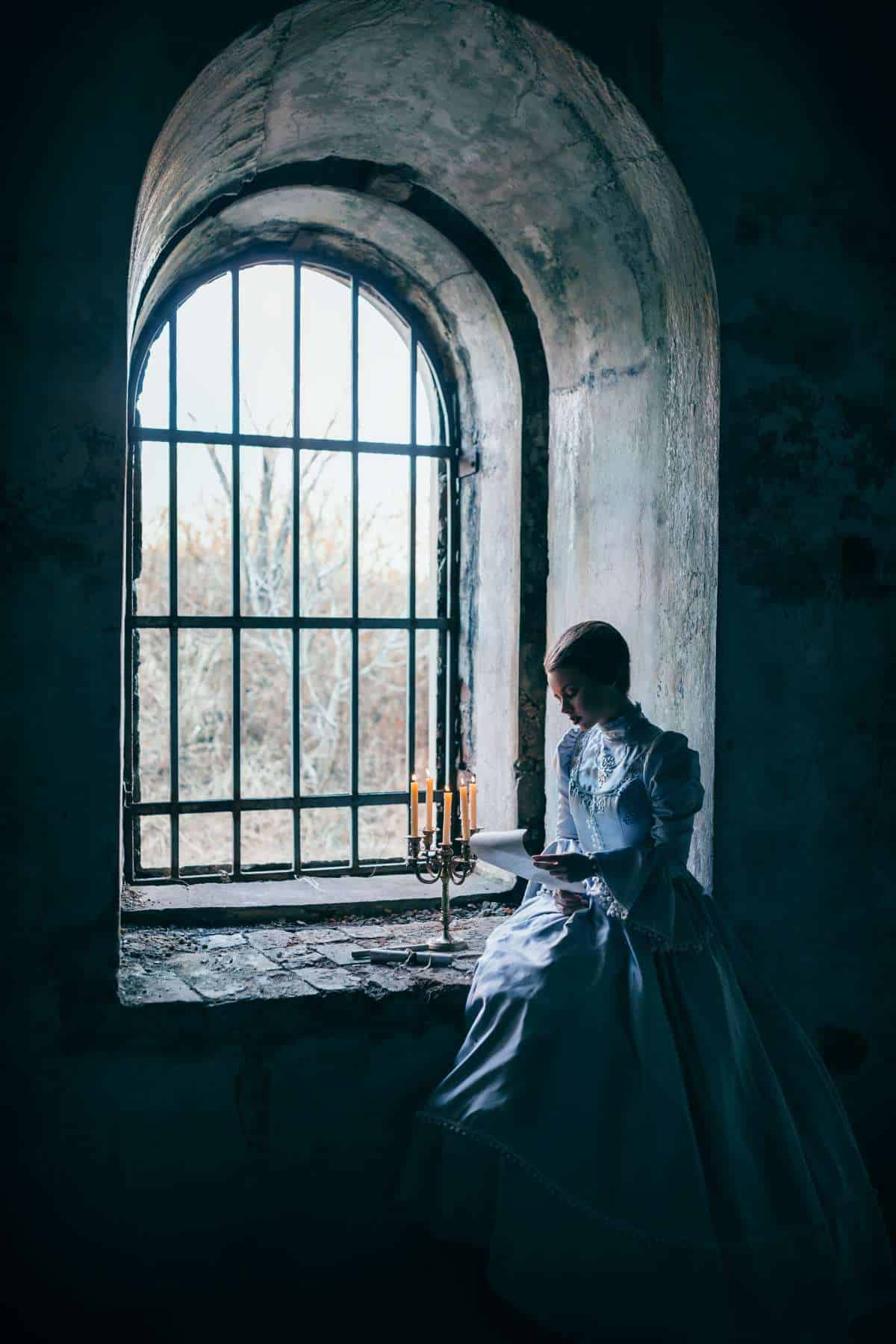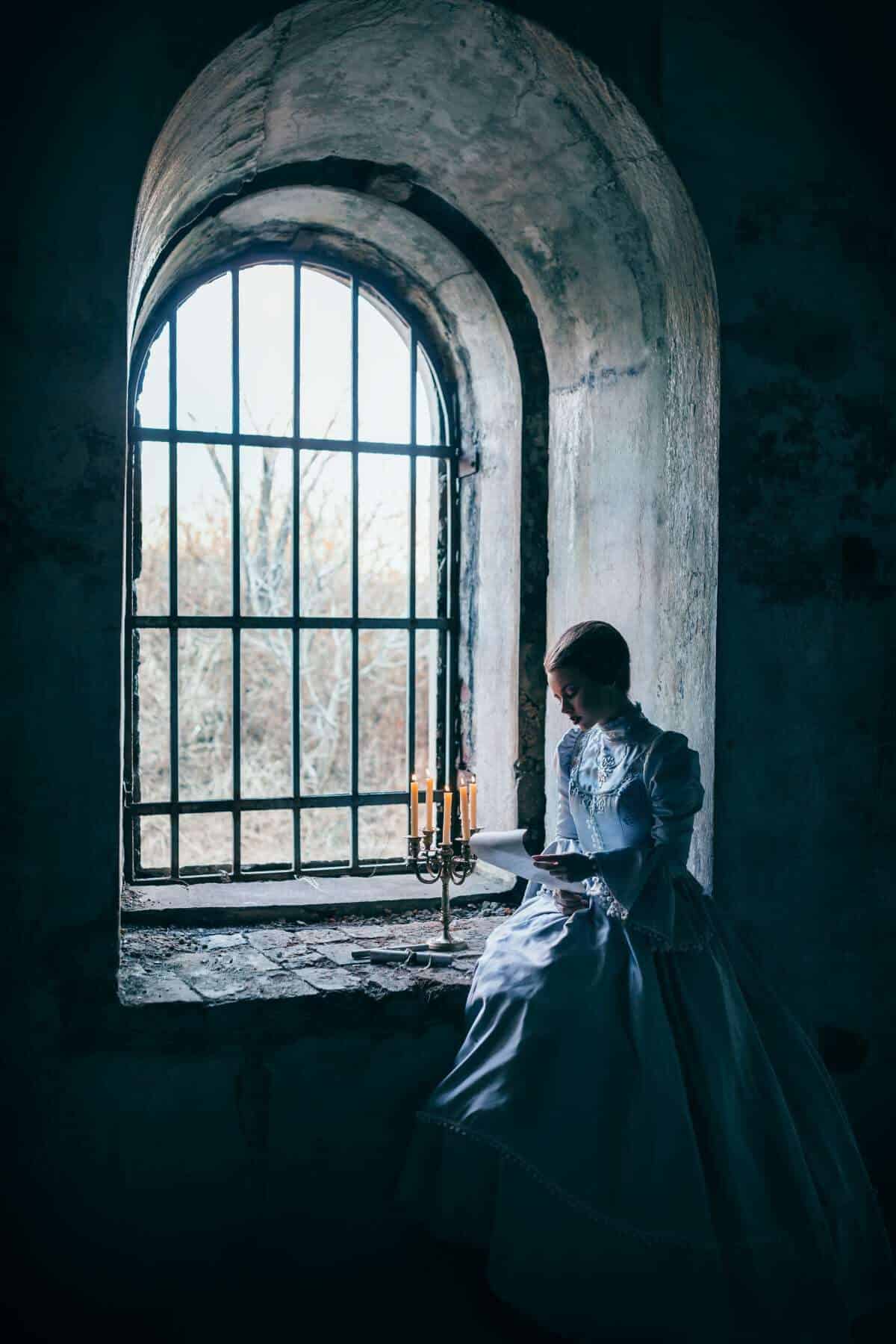 Downstairs the scullery maids would be cleaning up the dishes and kitchen. The domestic servants might be retiring to the servant's quarters for the night. Many servants worked at night when the household was asleep so that they weren't seen by the family.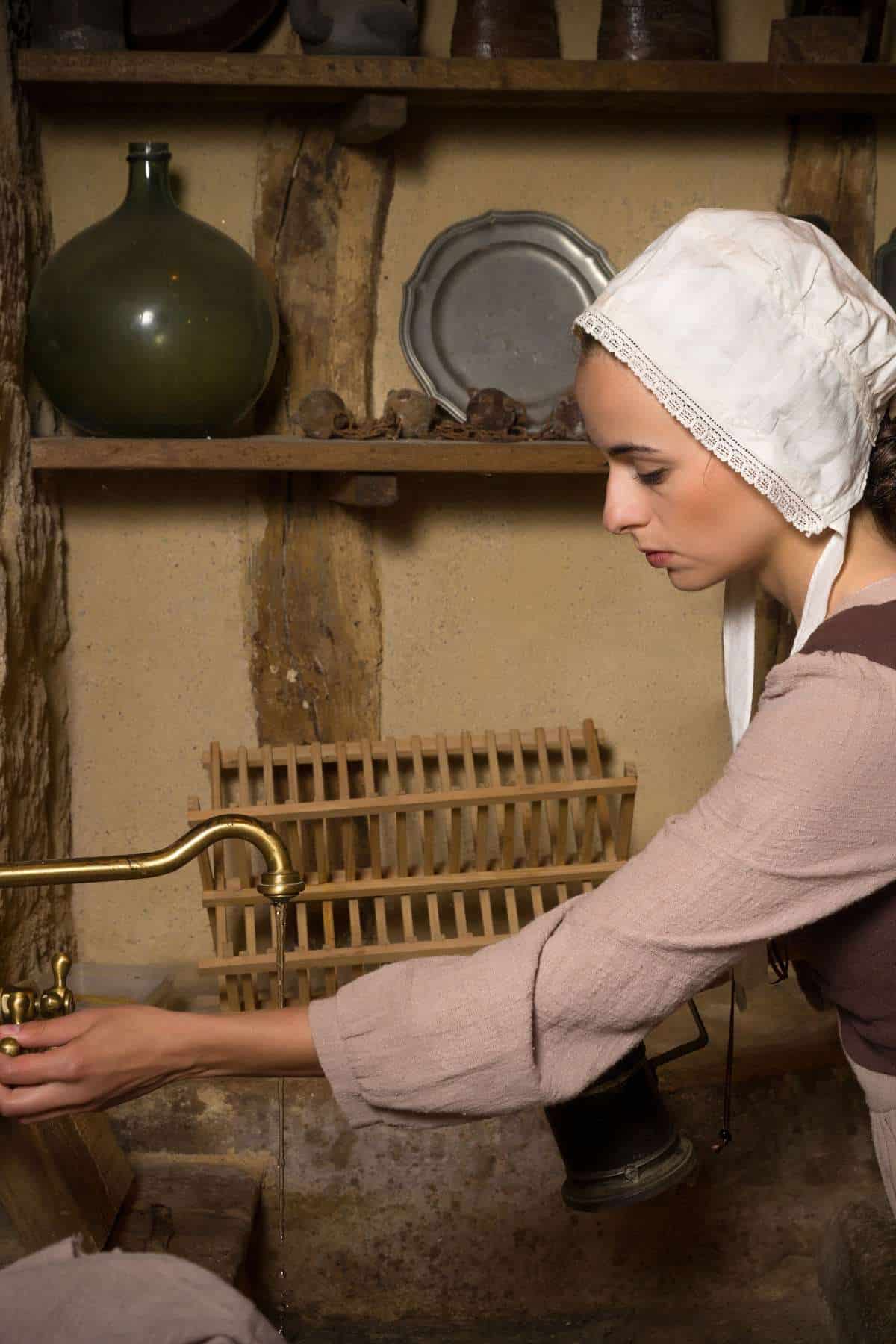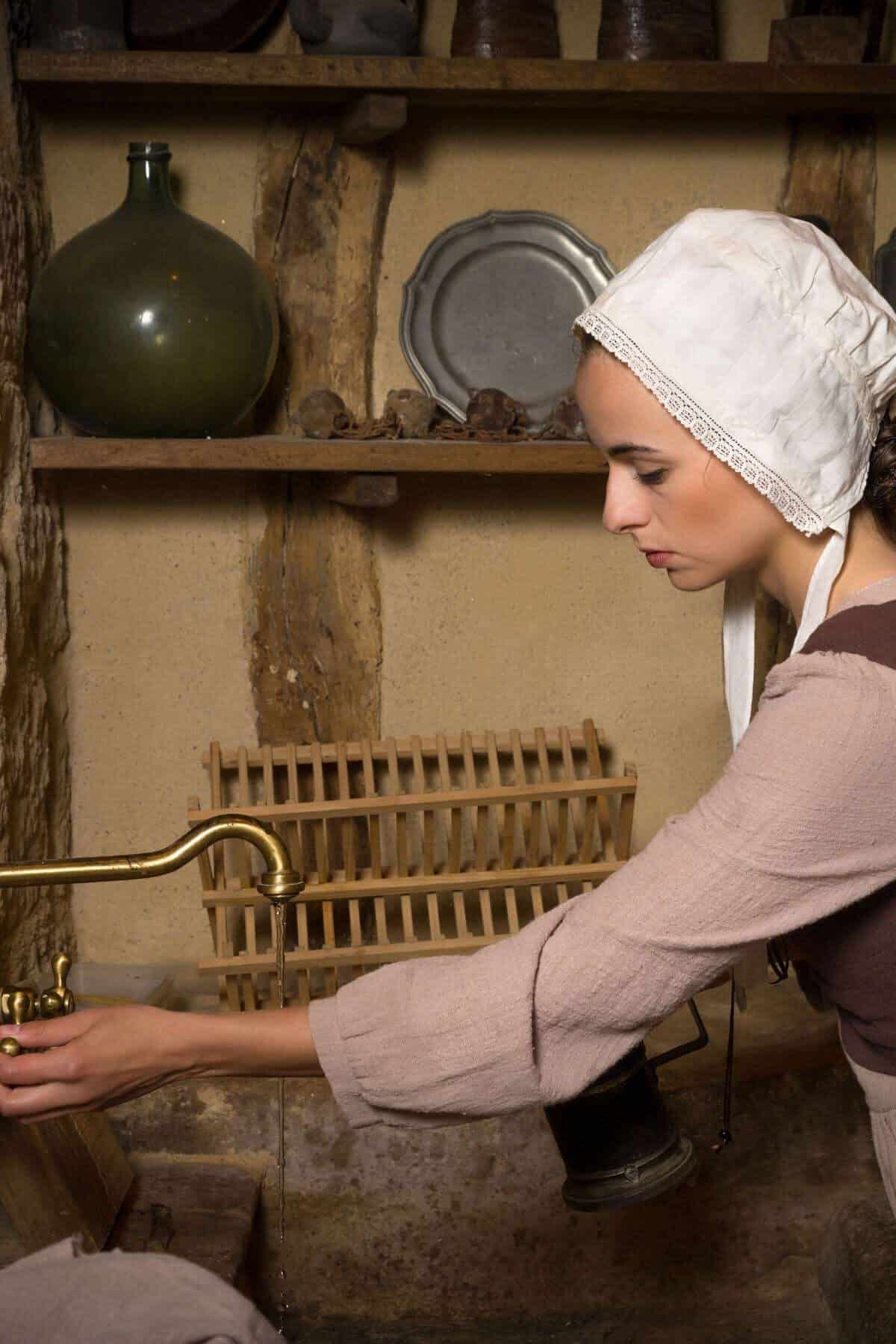 Manor Homes of Today
An English Manor is a stately home that is in the country; typically with extensive grounds.
There are still many great houses that are still either private residences or have become tourist attractions to support the cost of maintaining English stately homes.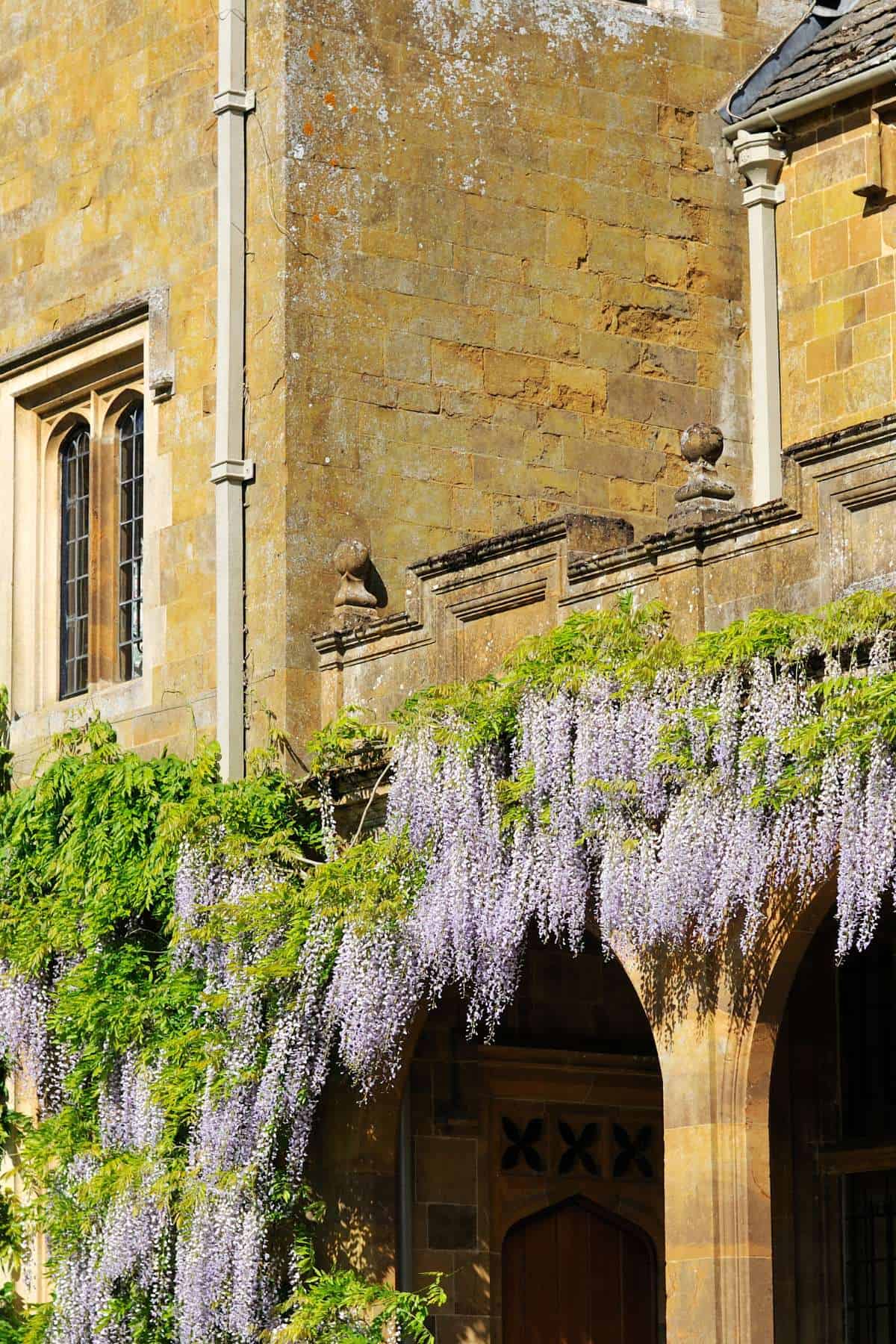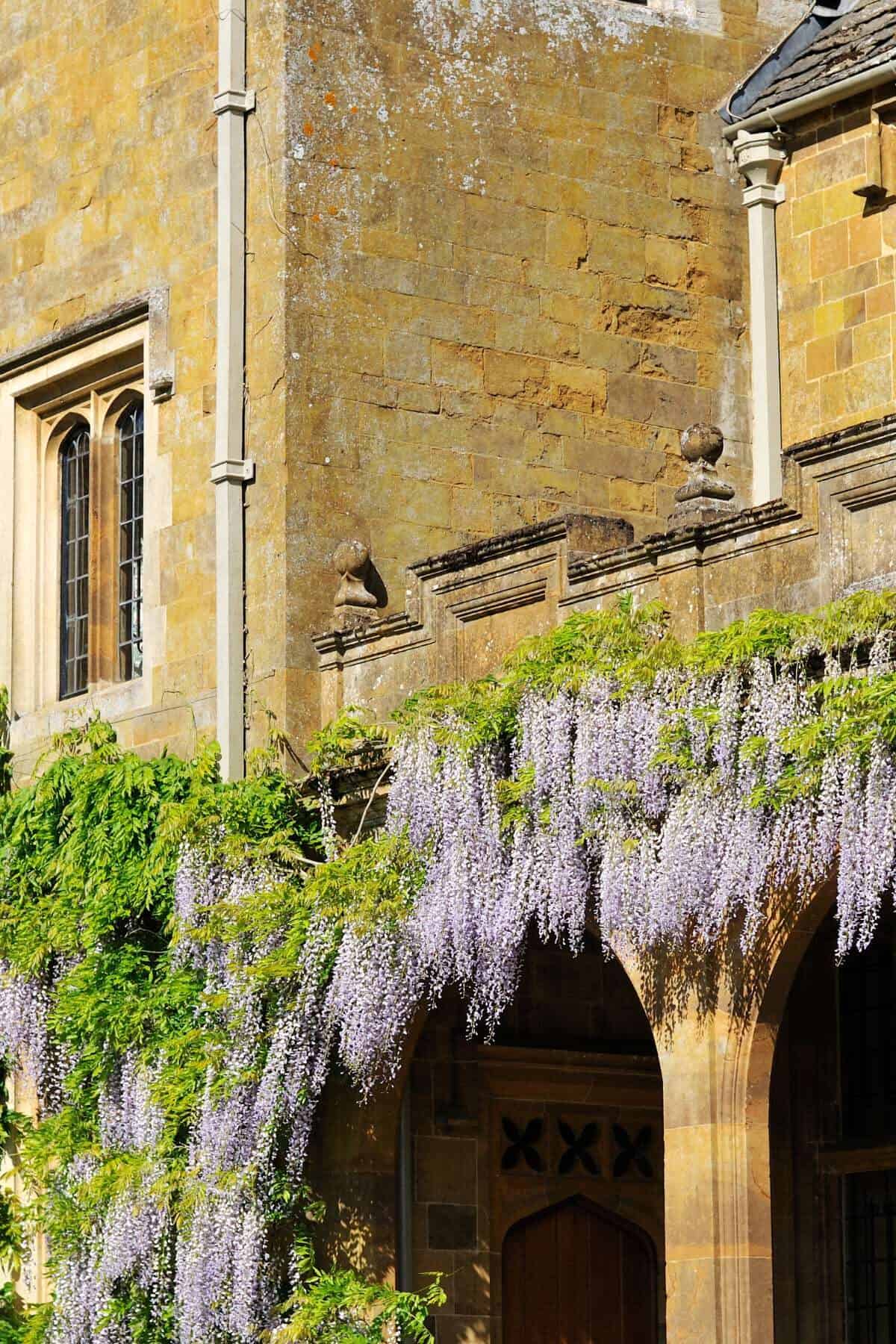 One such house is Blenheim Palace, the only non-royal country house in England to hold the title of palace. Hardwick Hall is a National Trust and an architectural example of the Elizabethan Era.
Highclere Castle the home to Downton Abbey is open to the public and definitely on my bucket list.
The Book Club
I'm having so much fun with our monthly book club and the ladies I'm collaborating with are amazing.
Please head over to their blogs, the links are below. Find out their post about dinner at an English Manor.
Next month we will be sharing the book "The Shack". It's going to be moving and I can't wait to see what each of our interpretations will be.
Peace & Love,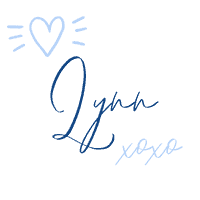 If you missed my post from Thursday about a Manor Parlor you can find it HERE
Thanks for Following Along
If you enjoyed this post I hope you sign-up to be a friend of Living Large in A Small House! Then you won't miss any of the inspiration that is shared with you each week! You can also follow me on Instagram, Facebook, and YouTube. I share even more inspiration on Pinterest! You can listen to me chat on my Podcast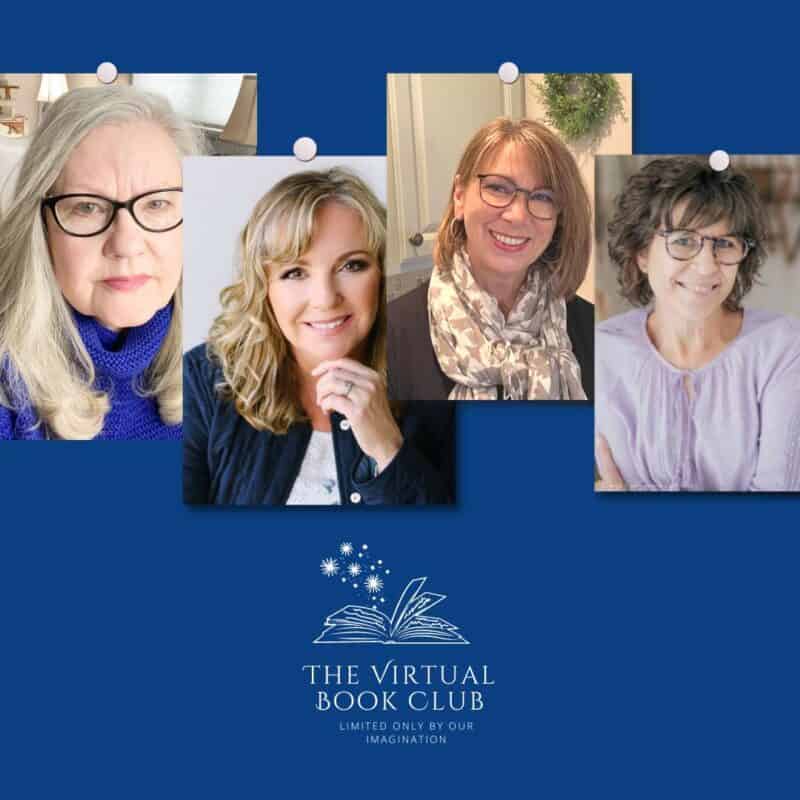 Cindy
Reinventing Delaware
Crystal
Sweet Valley Acres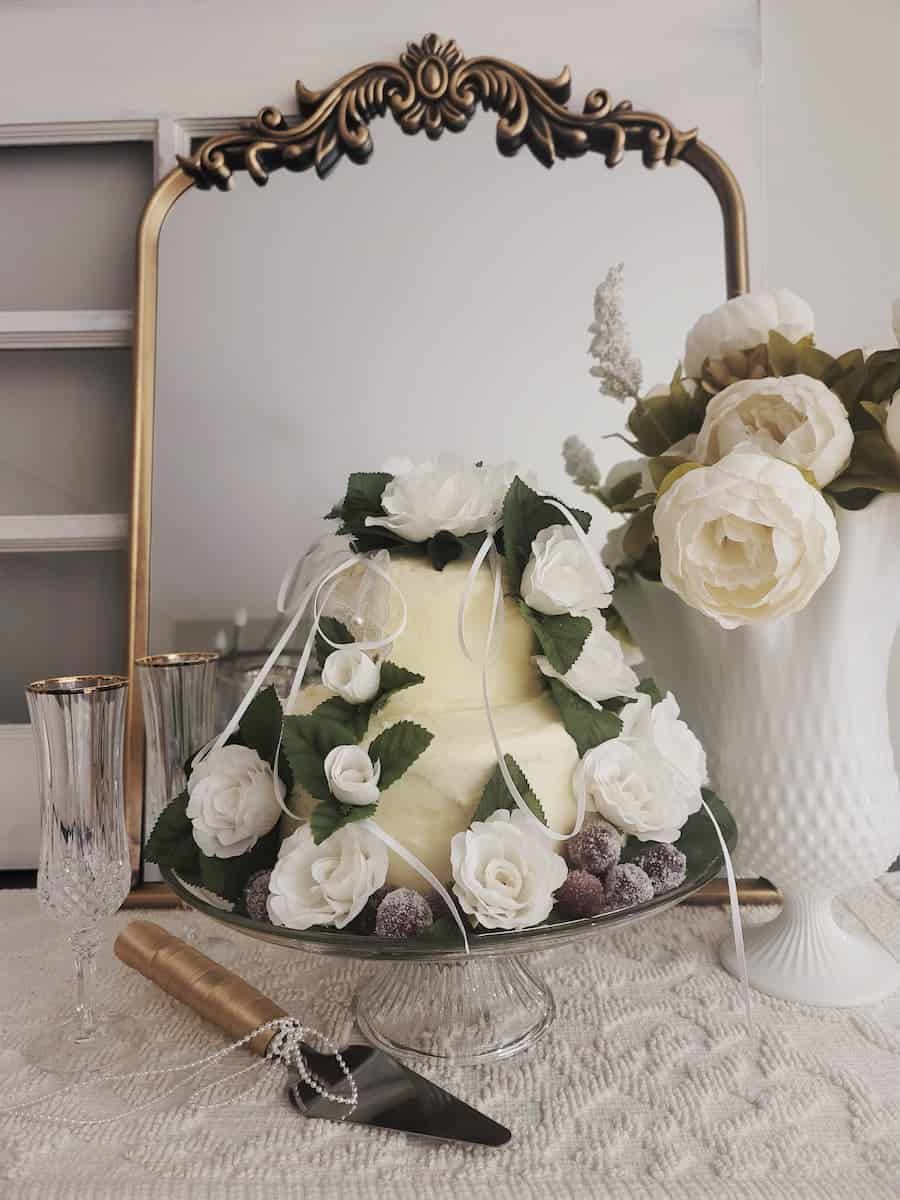 A great way to remember this article is to save it on one of your Pinterest boards. You can find the pin button in the top right corner of the photo below. Also, don't forget to follow me on Pinterest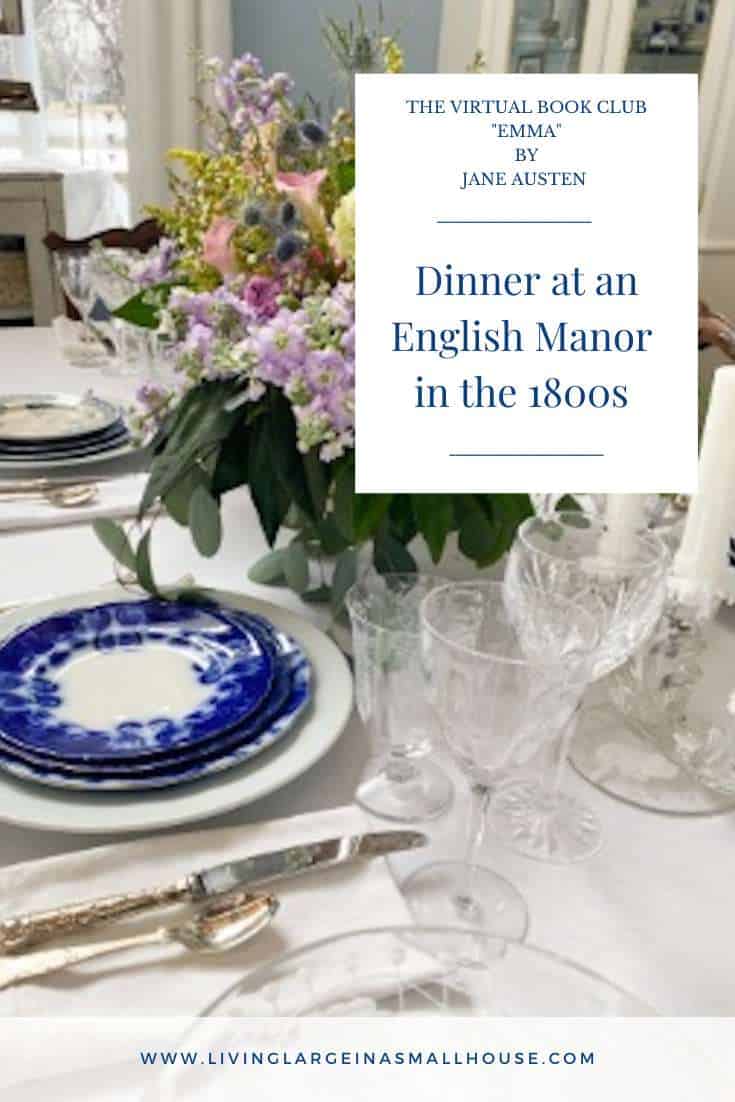 Living Large Podcast
A short podcast about my plans for my gardens!