Cheesy Lobster Ravioli with Tomato Sauce
Nothing says romance to me like pasta and I'm cooking up Cheesy Lobster Ravioli with Tomato Sauce for the loves in my life.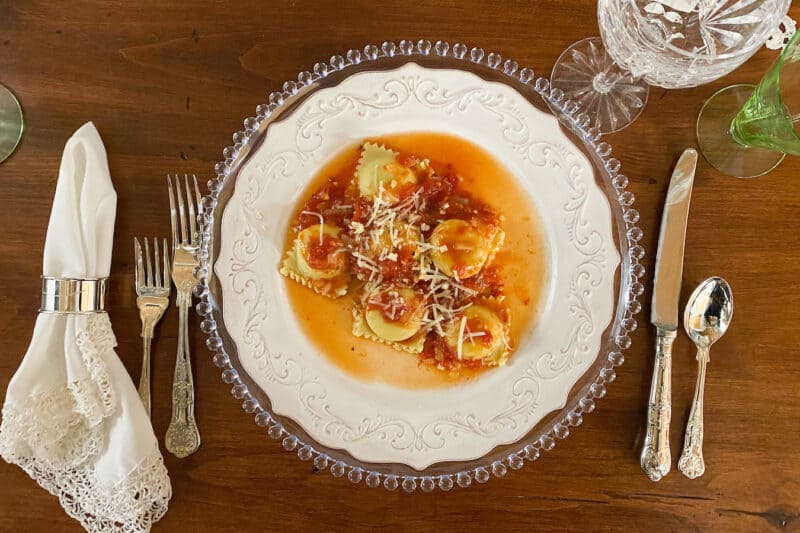 Romantic Dinner
I'm definitely in love with pasta. I also love lobster so why not combine the two. With Valentine's Day right around the corner, I'm cooking up some ideas for you.
My recipe today is a homemade cheesy lobster ravioli with a light tomato sauce.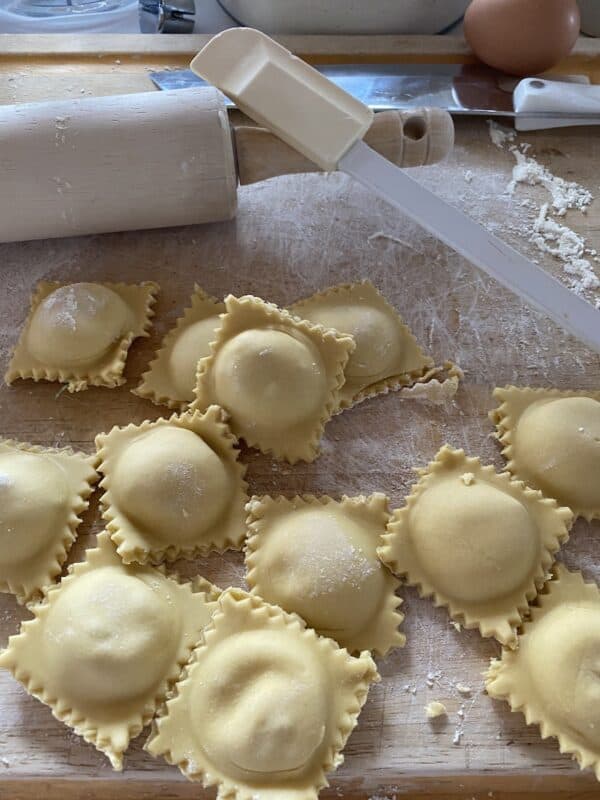 Einkorn Flour Pasta
I'm pretty much completely switched over to Einkorn flour. It's an ancient grain that is healthy and easily digestible. If you want to know more about Einkorn, I have written more about it HERE.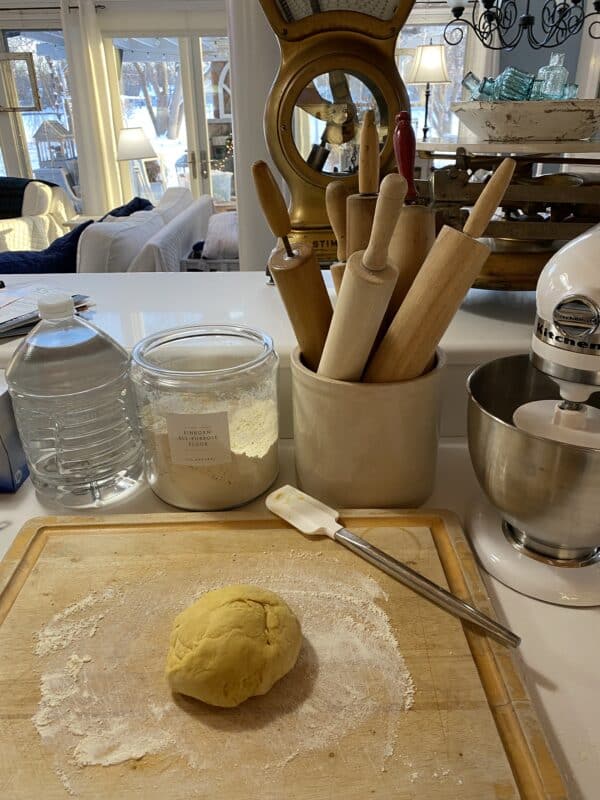 Cheesy Lobster Ravioli with Tomato Sauce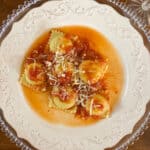 Print Recipe
Yum
Cheesy Lobster and Spinach Ravioli with Tomato Sauce
Ingredients
Einkorn Pasta
3

cups

Einkorn all-purpose flour

1

tsp

salt

3

eggs

1

tbsp

olive oil

1

tbsp

water
Ravioli Filling
1

tbsp

grapeseed oil

4

cups

spinach leaves, coarsely chopped, loosely packed

2

cloves

minced garlic

8

oz

ricotta cheese

2

oz

mozzarella cheese shredded

4

oz

goat cheese, softened

1

egg, lightly beaten

1

tsp

salt

1/2

tsp

pepper

1/2

cup

lobster meat, finely chopped (optional)

you can add more lobster or another protein. If you just want cheese this is optional.
Light Tomato Sauce
1

tbsp

grapeseed oil

1/2

cup

diced onions

2

cloves minced garlic

2

cans (14 oz) whole tomatoes

I use my 2 of my pints that I canned in the summer

1

4 oz. can of tomato paste

1

tsp

oregano

Salt & Pepper, to taste
Instructions
Ravioli Filling
Saute spinach in heated oil until wilted. Add garlic and saute for 1 minute until fragrant. Move off of heat to cool.

Mix all the cheeses together with egg and spices. Add cooled spinach mixture and lobster. Set aside
Tomato Sauce
Saute the onions in the oil over medium heat in a saute pan, once translucent add the garlic, and saute for one more minute until fragrant. Add the whole tomatoes, tomato paste, oregano, salt, and pepper. Gently break up the whole tomatoes a bit with the side of a wooden spoon and combine the tomato paste.

Bring to a boil and then turn down to low and let simmer for 20 minutes
Einkorn Ravioli
Put flour and salt into the mixer bowl and mix with the flat beater.

Lift the beater and add the eggs and oil to the center of the flour mixture. Mix on low until well blended but still crumbly. Add the water and the dough will form a ball. Once a ball is formed, change the flat beater to the dough hook. Run the dough hook on medium speed for 5 minutes.

Take the dough out of the bowl and form it into a ball. Cut into four equal pieces. Store the pieces your not using under a damp tea towel.

Take one piece of dough and roll it into a ball and then flatten out a bit with a rolling pin.

Starting at the largest pasta roller size (8) roll the dough through the machine. Then fold in half or thirds to form a rectangle and put through machine again and then one more time. Continue putting the dough through the machine moving the size down each time until you get to 5 or 4. Do not go any thinner for ravioli.

Place each piece under the damp tea towel until you are ready to use.

Once you have your four pieces ready, layout two and evenly place filling in twelve spots on each piece of dough. Then cover with the remaining two pieces. Cut out the ravioli and then use a fork to seal.

Add finished ravioli to boiling water for 4 minutes, lift with a slotted spoon and serve with tomato sauce.

I bought a ravioli maker and I found that it was very difficult to use. The simple old fashioned way worked the best.
Yum
Below is a video of the dough in the pasta roller
Recipe Modifications
If you find that you don't have the time to make homemade ravioli, you can definitely substitute store-bought. You could use shrimp or crab in place of lobster or eliminate it if you aren't a fan of seafood. You can also use other proteins like sausage or chicken. Or if you like you can also just leave them plain cheese if you like.
If you don't want to make the ravioli dough, I also have a recipe for ravioli where I used wonton wrappers. You can find it HERE.
The tomato sauce is a quick easy way to make ravioli special.
Romantic Tablescape
Romantic
/rō'man(t)ik/ adjunctive: conducive to or characterized by the expression of love noun: a person with romantic beliefs or attitudes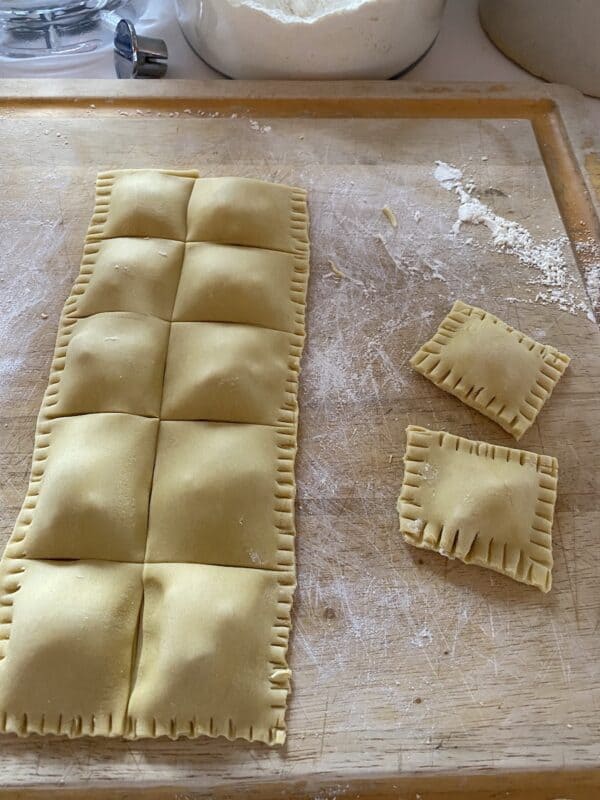 direct access my amazon store
On Amazon
Did you know that you support my little business by purchasing through my links?? The price to you is the same but I receive a small commission on ALL the purchases you make when you shop through one of my links. I appreciate you helping Living Large in A Small House to grow!
Organizing
Are you organizing with me and my friends this week? We are starting on Monday, January 31st and I hope that you are as excited as I am to get this house in order. You can read my post about the challenger HERE.
If you haven't signed up and you want to be part of our challenge, you can sign-up below.
I hope that you enjoy the Cheesy Lobster Ravioli with Tomato Sauce. It's a really fun meal that you and your loved ones can make together and then enjoy together.
Peace,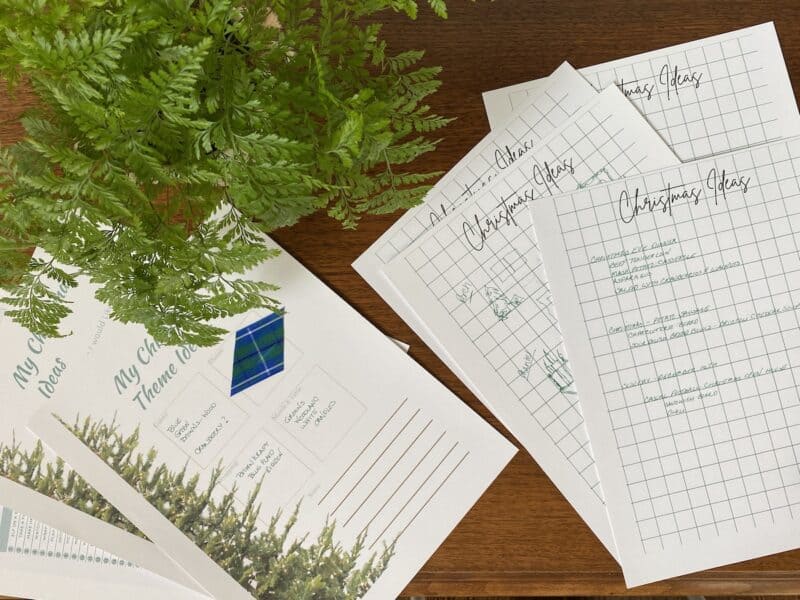 get access to all my printables
When you join my newsletter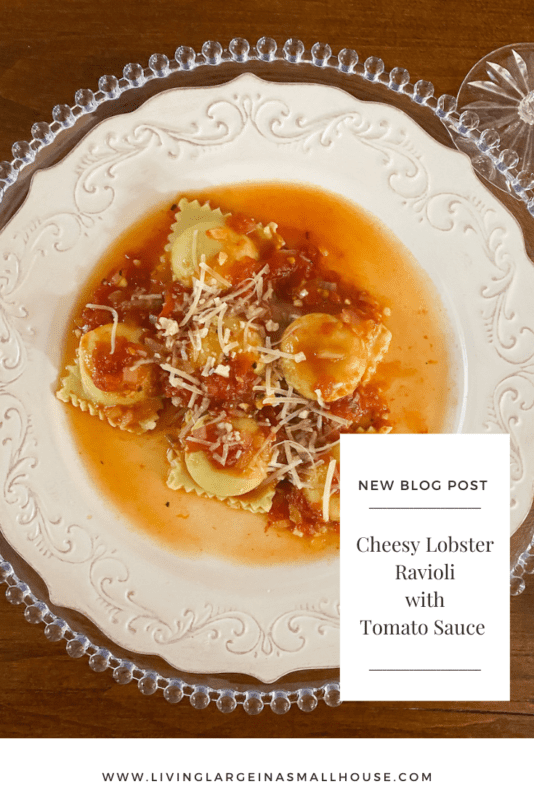 Everything in My Cart is Available at Walmart