Host the Best Big Little Lies Themed Al Fresco Dinner Party


Welcome to the M Edition of the Virtual Book Club.
I along with three other bloggers will be sharing our interpretation of a different book each book on the fourth week of each month.
On Thursday we will be sharing something home decor related and on the following Saturday a culinary treat inspired by our book

Our book this month is Big Little Lies by Liane Moriarty which was later turned into a TV Series starring Reese Witherspoon, Nicole Kidman, Shailene Woodley, Laura Dern, Zoë Kravitz and in Season 2 Meryl Streep rounded out the cast as Mary Louise.


Maybe you would rather listen to the audio version of these books! Join Audible and you can enjoy books on the go from your phone! This is a great way to read lots of books!
Or maybe you are a movie watcher, like me! Join Amazon Prime and get access to thousands of movies!
Recap of Big Little Lies
The book deals with weighty topics; bullying, domestic abuse, sexual violence, and assault which are certainly not shied away from in the TV Series.
From the beginning of the book you know that someone dies but you don't know who or what the circumstances are.
Both the book and the TV Series center around three main characters. They meet at a very high-end school in which their kids are all in the same kindergarten class.
While the book was set in Australia, the TV Series takes place in Monterey, California.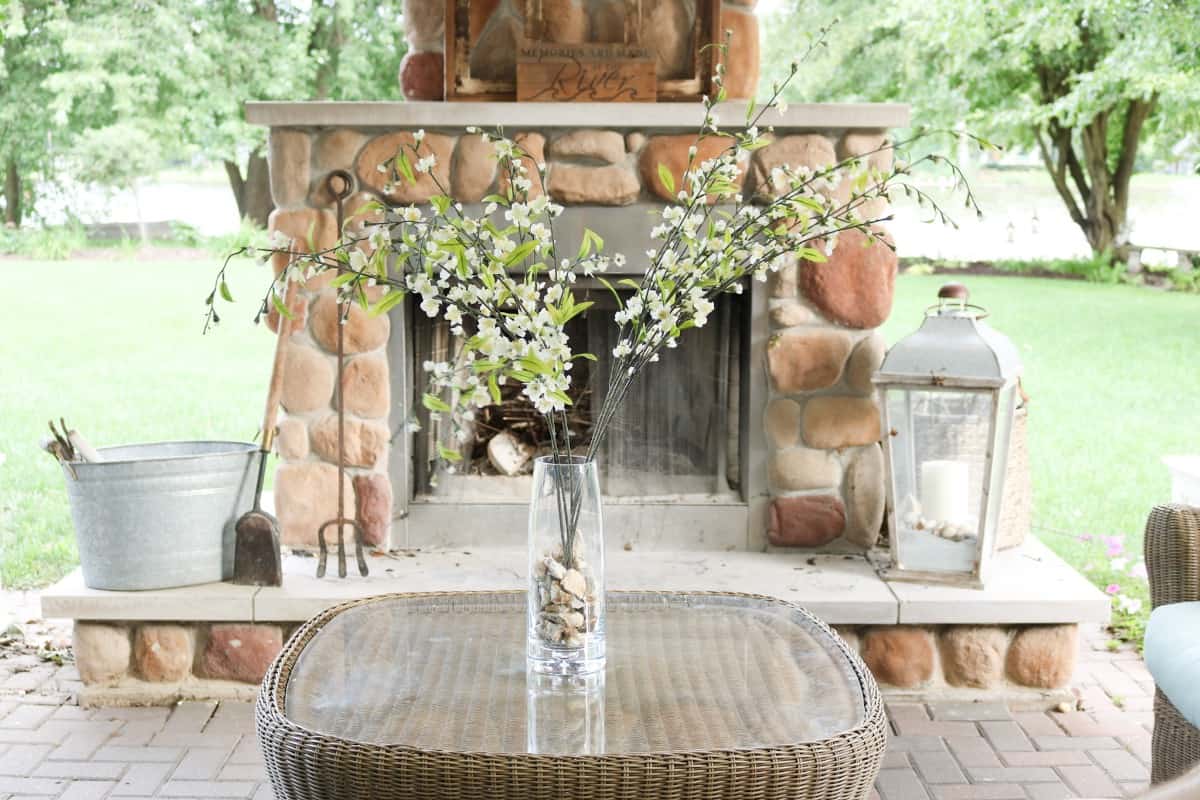 The Homes of Big Little Lies Characters
In the TV Series, you can't help but be sucked in by these A-List actors, the homes, and the lifestyles in the shadow of Big Sur!
Set Decorator Amy Wells did a beautiful job bringing the character's personalities to life in their homes.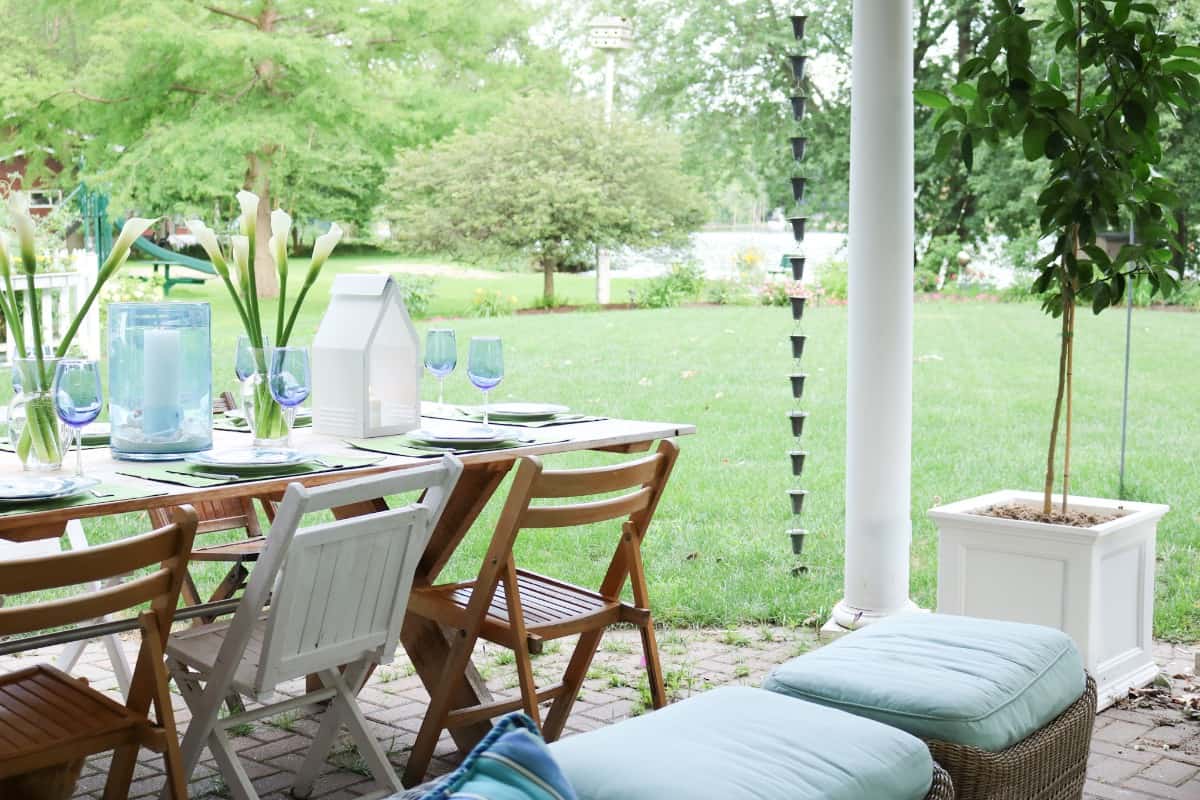 Madeline, played by Reese Witherspoon has the seemingly perfect home that is classic but cozy and lived in. There is always food and family around the table but her girls aren't the girl next door and she has a far-from-perfect life.
Jane, played by Shailene Woodley is a single Mom whose home is a small rented house with a very boho look. Her home is a bit of a mishmash of items, very much like her life.
Celeste's home is sleek and contemporary. Just like Nicole Kidman who plays her in the TV Series. They used neutral colors and a stark look (except for when her twin boys have their toys out). The home seems like it's perfect but the family has oh so many cracks.
And then there is Renata's home. It is the biggest house with the best views. Only the best is good enough for Renata (Laura Dern).
All of the homes are very different and very lovely. They also fit the personality and the personas of the people who live in them.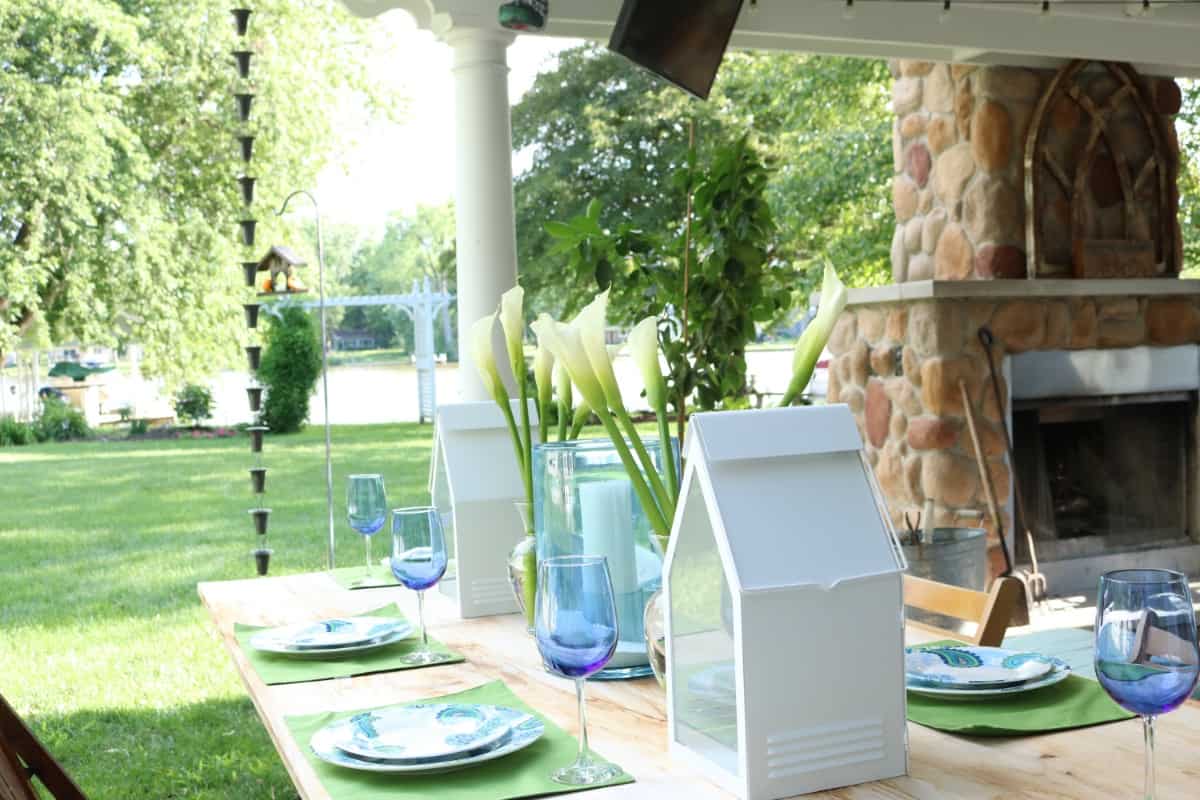 "Reading a novel was like returning to a once-beloved holiday destination."
– Liane Moriarty, Big Little Lies
My Big Little Lies Themed Dinner Party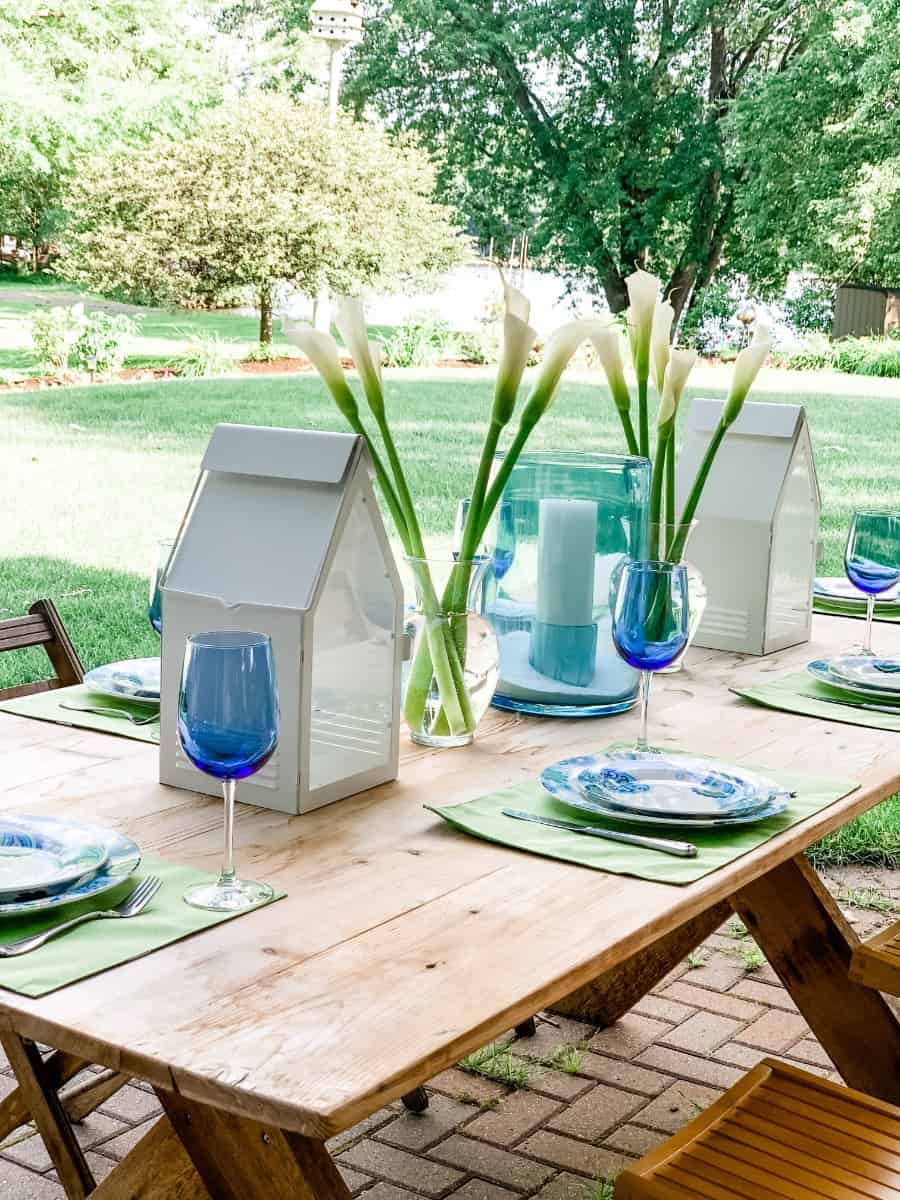 Watching Big Little Lies was a thing we all did in our neighborhood. So when the last episode of the last season was looming, I decided to have a party with the neighbors.
Taking a cue from the outdoor dining spaces in the TV Series, I decided on al fresco dining and outdoor entertaining.
We also did squares (much like football) and we all picked who we thought ended up dead and who killed them.
Plan an Al Fresco Dinner Party

Click on the photos above to take you to the links
My table setting was almost all finds from the Dollar Tree. Everything from my beautiful blue stemware to the outdoor plates. The candle lanterns were from IKEA. The only expensive thing on my table was a glass candle holder from Pottery Barn and it was a gift.
Dollar Tree glass vases held grocery store flowers. Calla Lilies are such a sophisticated flower and therefore seem appropriate for this themed dinner party.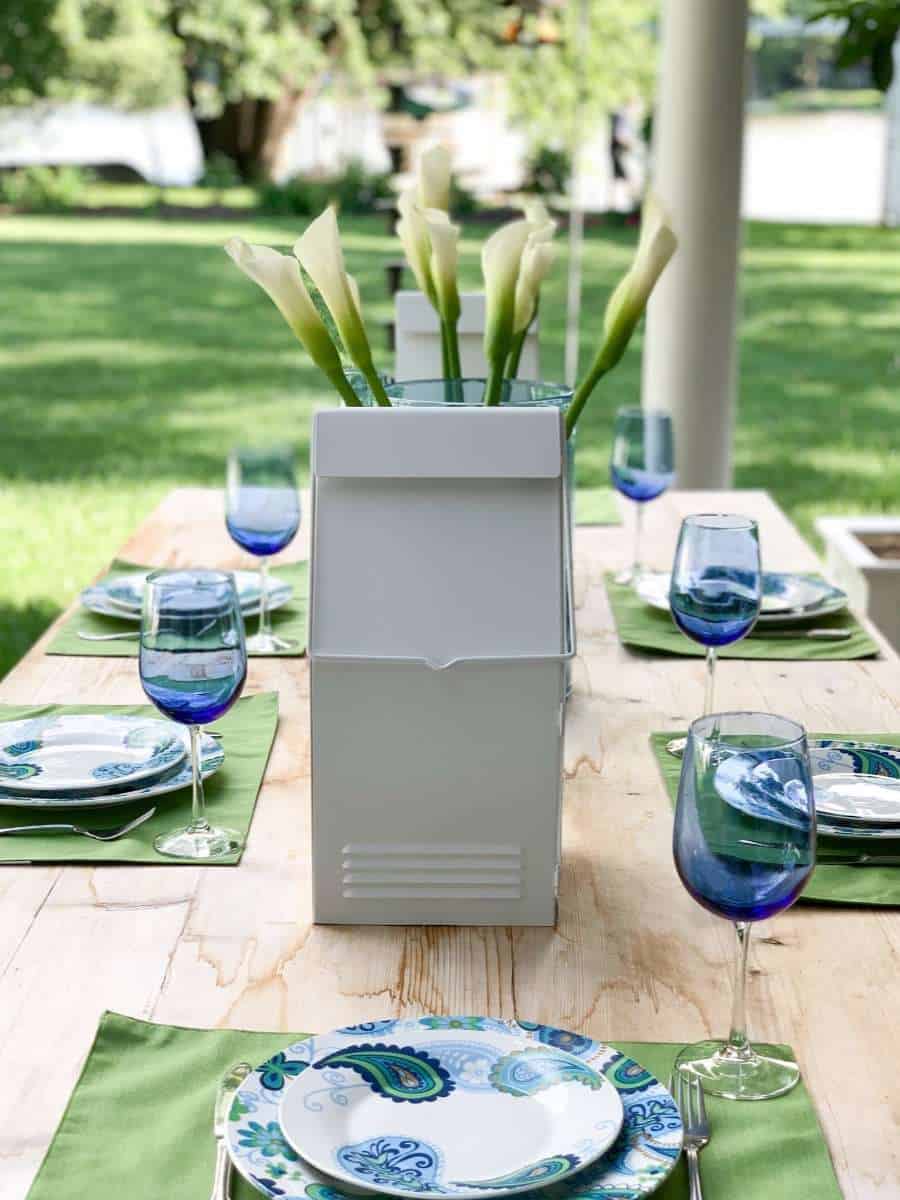 Our menu for the evening was seafood as that seemed very California to me. I will be sharing a seafood "Big Little Lies" inspired recipe on Saturday.
Al Fresco Dining
While we don't live on the ocean, we do live on water and food just tastes better in the summer at an outdoor table.
Right now is the perfect time to dress up the picnic table and host a party.
The weather is great and the bugs aren't crazy yet.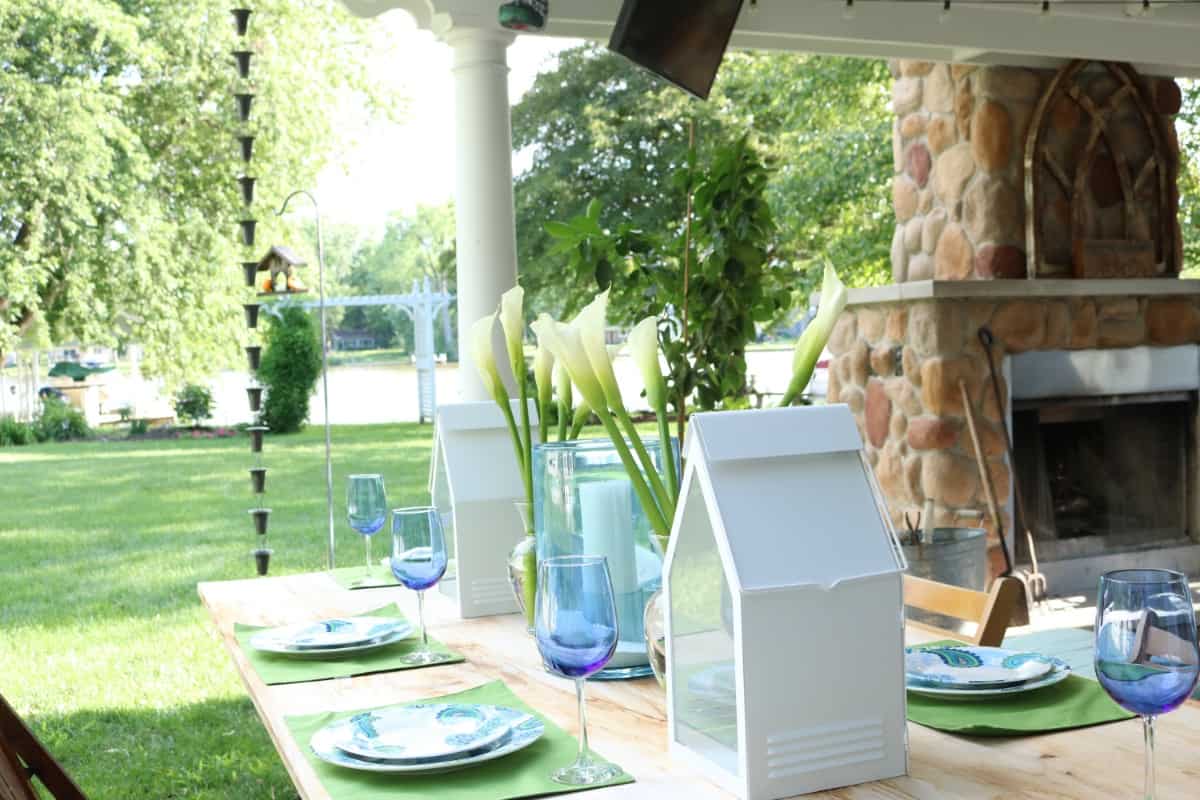 We have a fireplace in our outdoor space but you can certainly add the same vibe with a fire pit. A fire adds an ambiance to a space.
If the weather doesn't cooperate you can always move the party to your indoor dining room.
After all, it's really about the friends and the fun.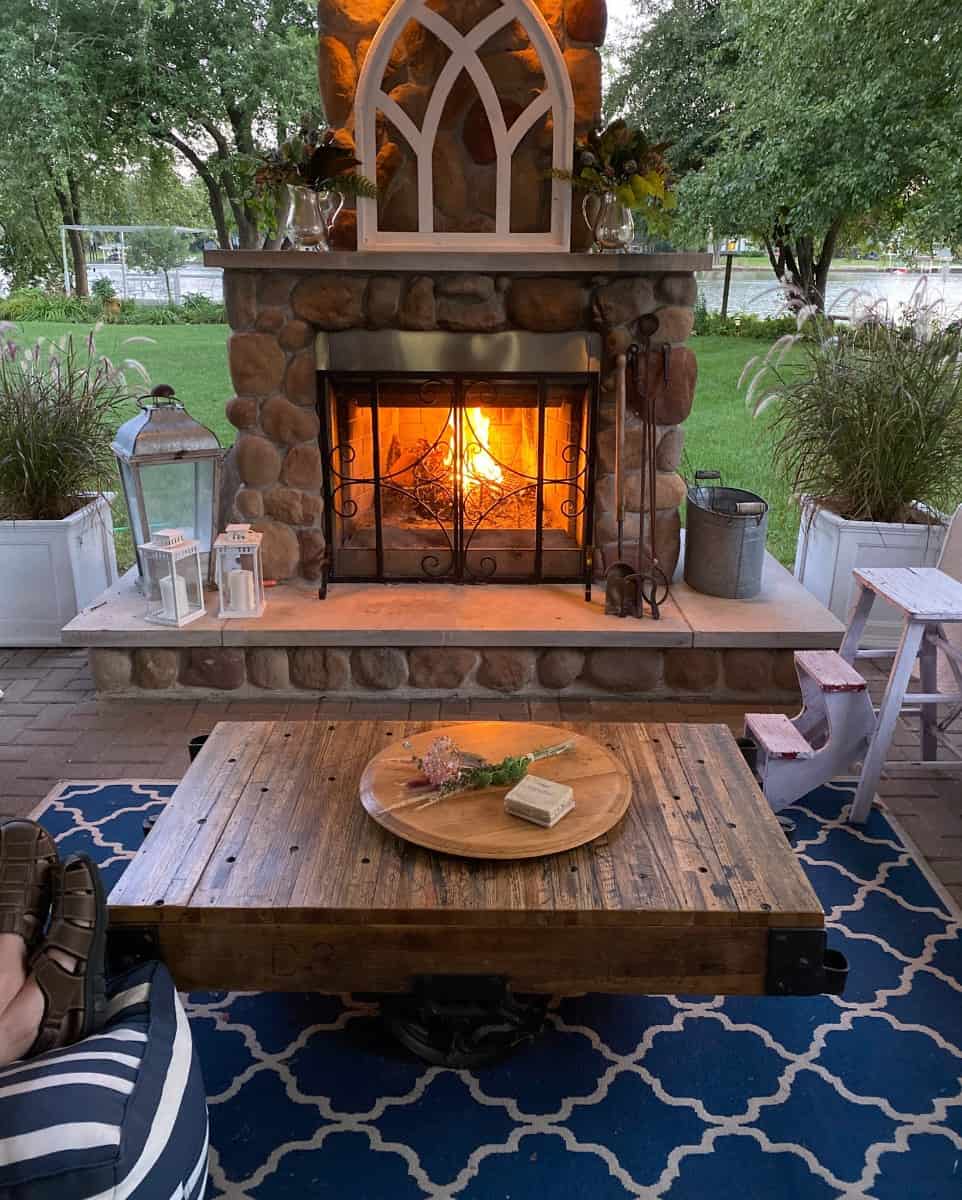 Our Outdoor Living Space
Our outdoor living space could use a little sprucing up. Our furniture is all blue and white (go figure) and so are our pillows. I think the best way to give it a new look is to add some new throw pillows. I've picked out some covers that were on sale that will add some pops of color to our space. I also think we need a new rug.
I'll also freshen up the table decor. It will be the perfect spot to entertain family and friends this summer and have more Al Fresco Dinner Parties. I can't wait to show it to you.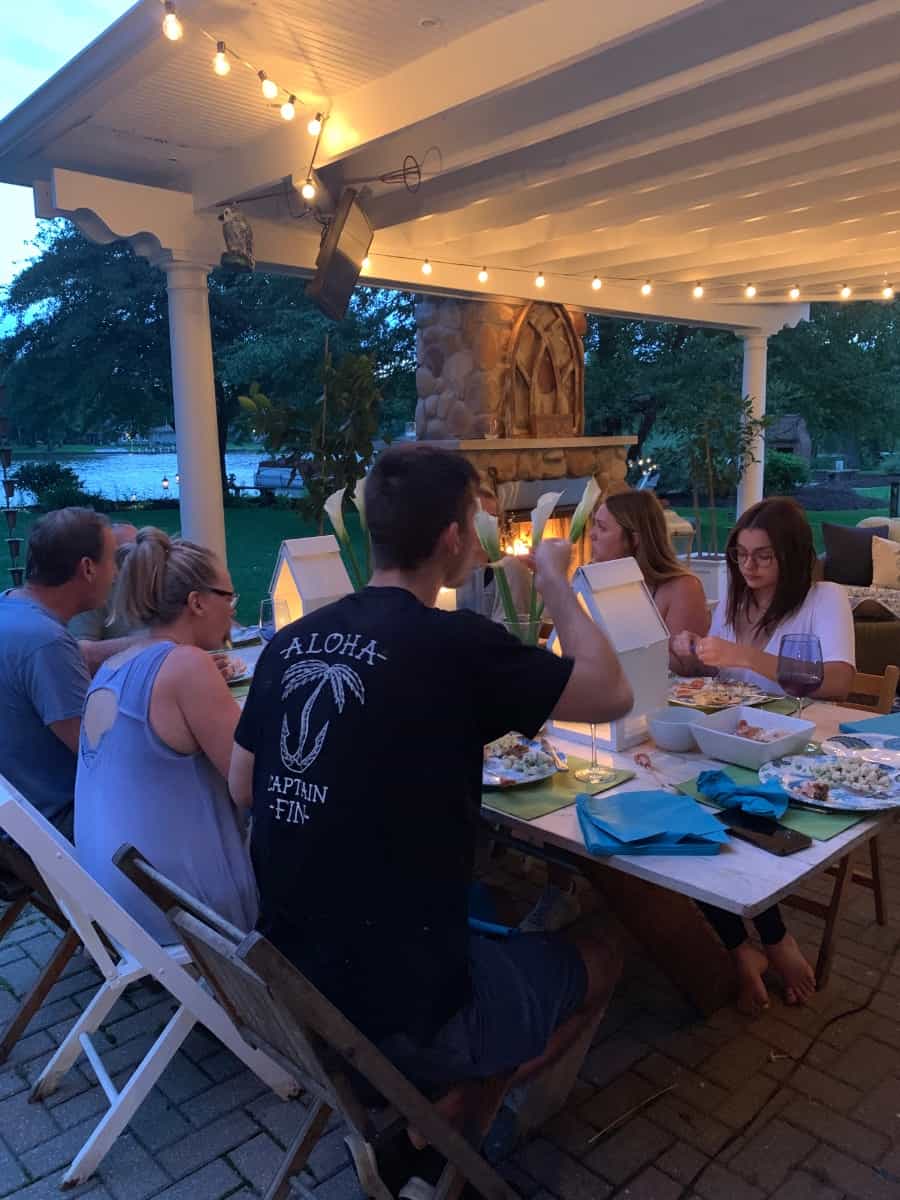 Season 2
The second season of the "Big Little Lies" Series was not part of the book but was a prequel written by Moriarty.
As a fan of the books, I'm hoping there is more to come!
Don't forget to visit my three Book Club Friends and see how they interpreted the book for you. All the links are below.
I'll leave you with that.
Peace & Love,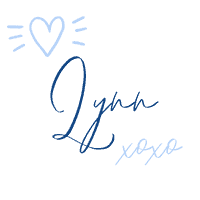 Thanks for Following Along
If you enjoyed this post I hope you sign-up to be a friend of Living Large in A Small House! Then you won't miss any of the inspiration that is shared with you each week! You can also follow me on Instagram, Facebook, and YouTube. I share even more inspiration on Pinterest! You can listen to me chat on my Podcast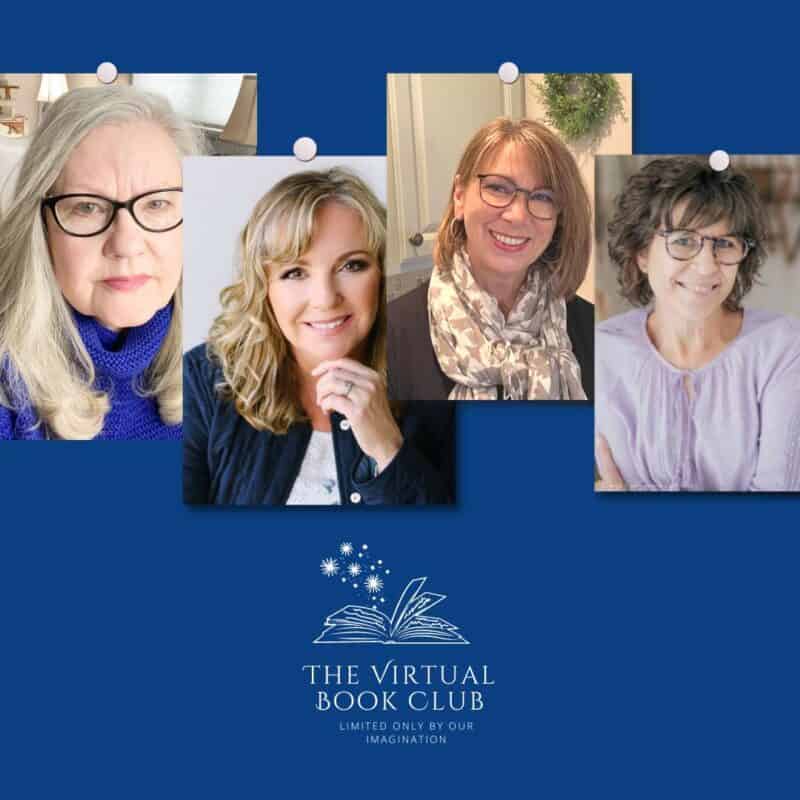 Cindy
Reinvented Delaware
Crystal
Sweet Valley Acres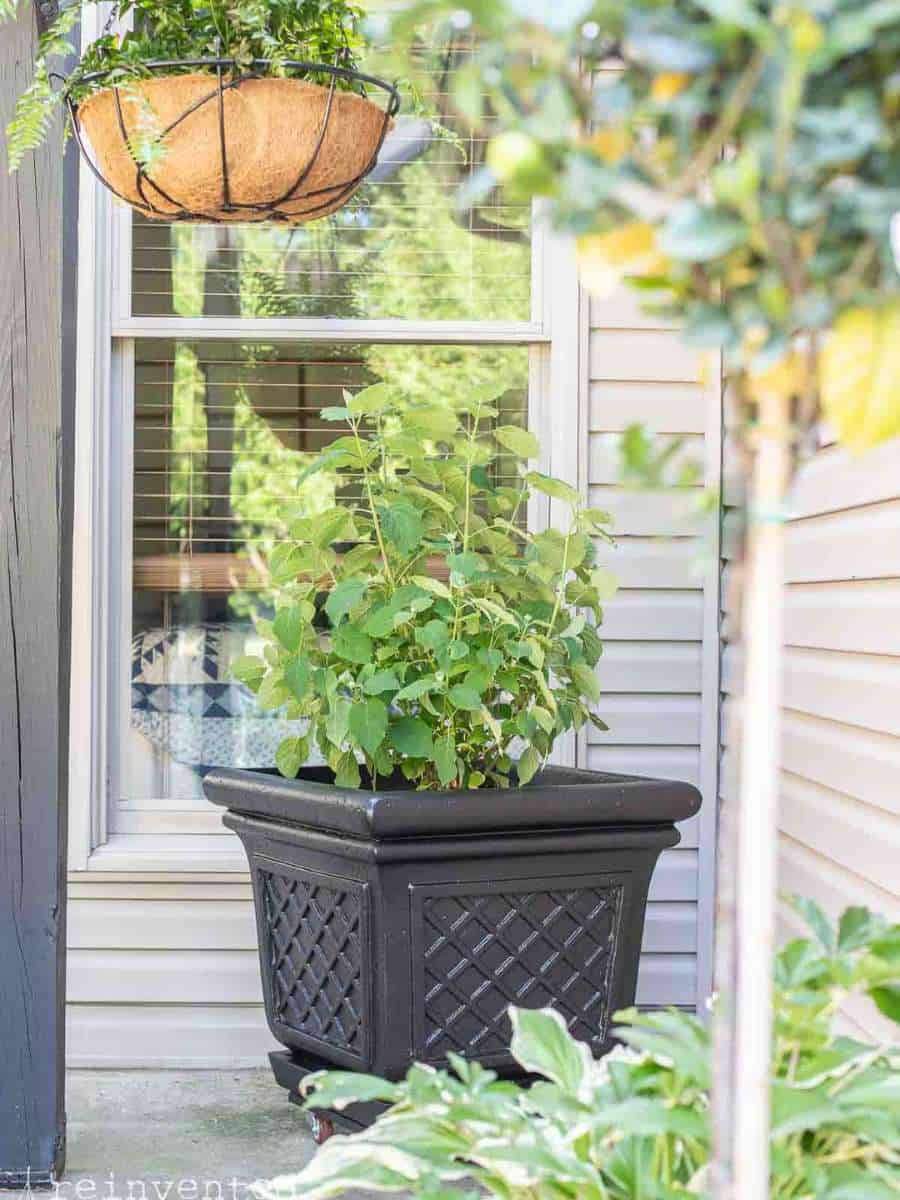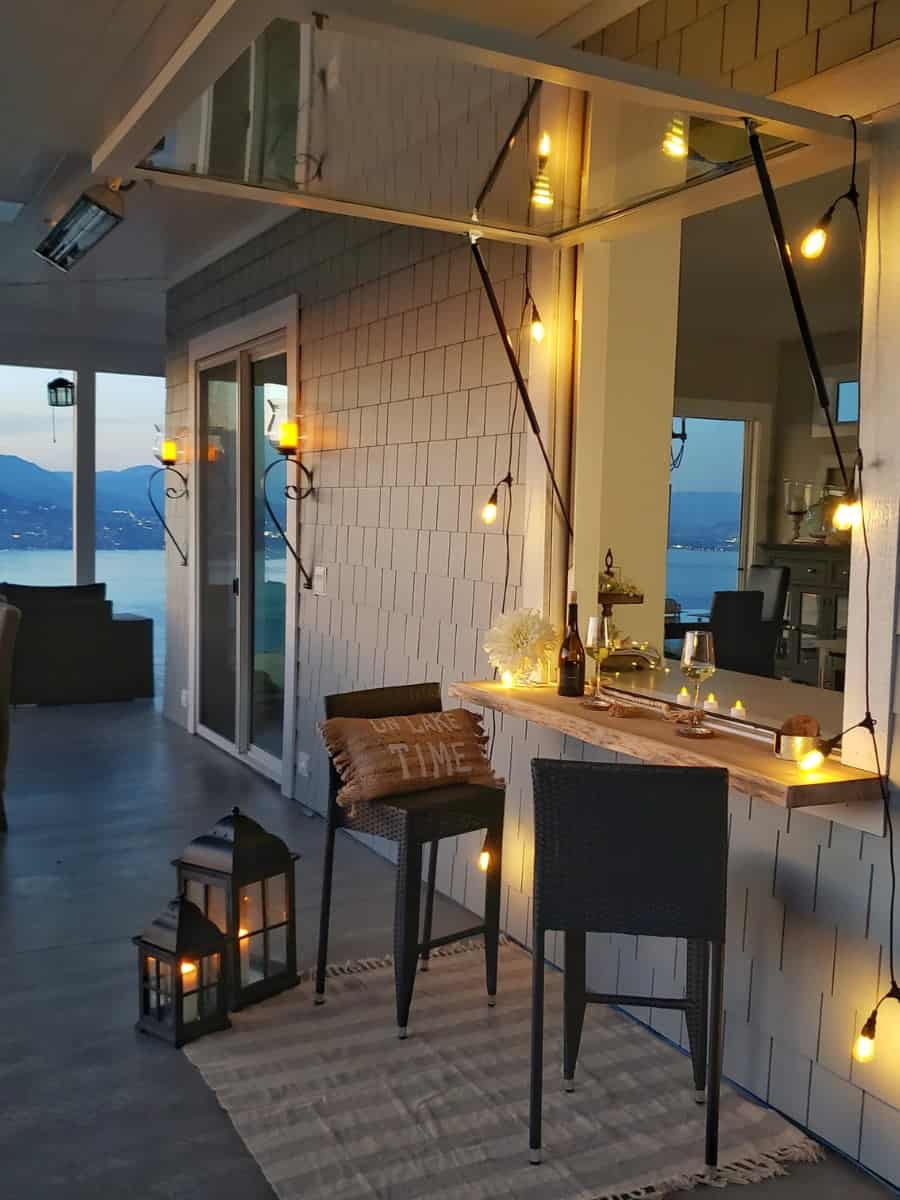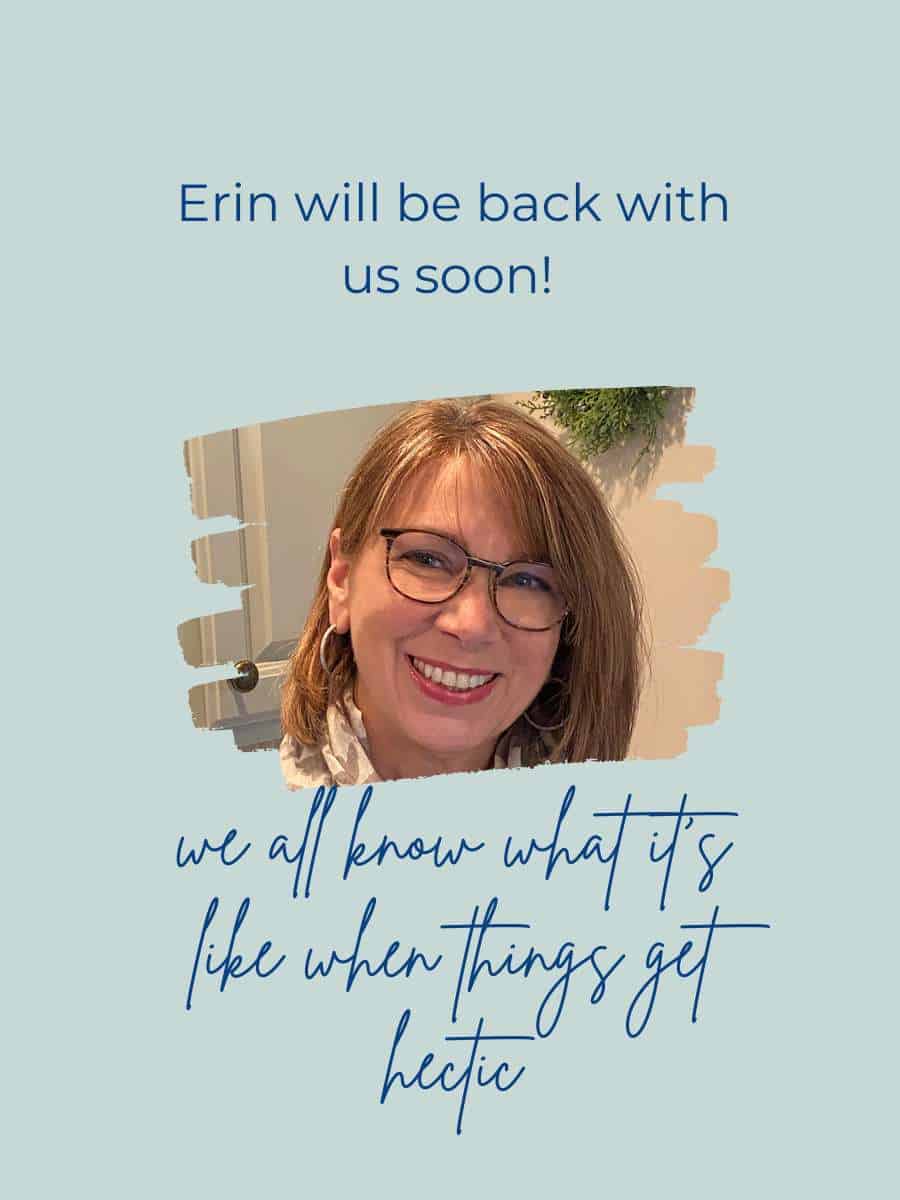 A great way to remember this for your next Al Fresco Dinner Party is to save it on one of your Pinterest boards. You can find the pin button in the top right corner of the photo below. Also, don't forget to follow me on Pinterest