7 of the Best Beauty Products for Dry Skin
I want to share with you 7 of the best beauty products for dry skin. My skin is crazy dry. I never really had issues with oily skin and as I got older, my skin just became worse. My skin was so incredibly dry that I could hardly stand it. I need to find products that worked for me and I've finally found the right combination.
Now that I have been home full-time, I keep to a really simple skincare routine. I so rarely wear make-up anymore and when I do I have to wash it off the minute I get home.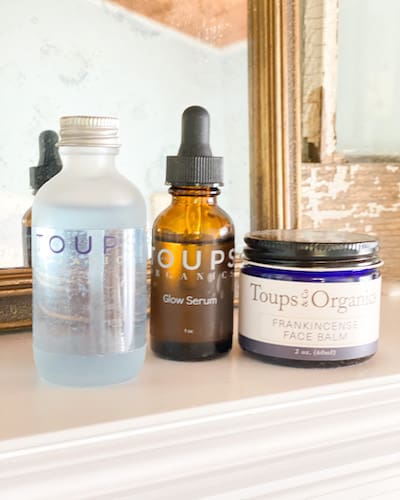 My Skin Care Routine
Be Good to Yourself
It's important to be good to your skin and it's also important to be good to yourself. I use all of these 7 products and I feel like my skin has never been healthier.
As we head into spring and I see the smallest hint of my garden starting to immerge, I'm reminded that it needs me to care for it and give it energy and nutrition. Our bodies and souls also need to be cared for with good energy and nutrition.
Be good to yourself with good foods, exercise, and also quiet time just for you. Remember that you sometimes need time to renew and refresh. I have days where I just need to take a nap. Don't ever feel guilty about listening to your body's cues that you need to slow down. All the stuff will be there when you feel more ready to tackle the world.
Happy Saturday My Dear Friends!
Peace,