Why You Need A Capsule Wardrobe?
Why do you need a capsule wardrobe? A capsule wardrobe is 8-10 quality, basic items that you build your wardrobe around. It helps you to streamline your closet and your life. You can quickly put together an outfit that makes you look and feel good about yourself.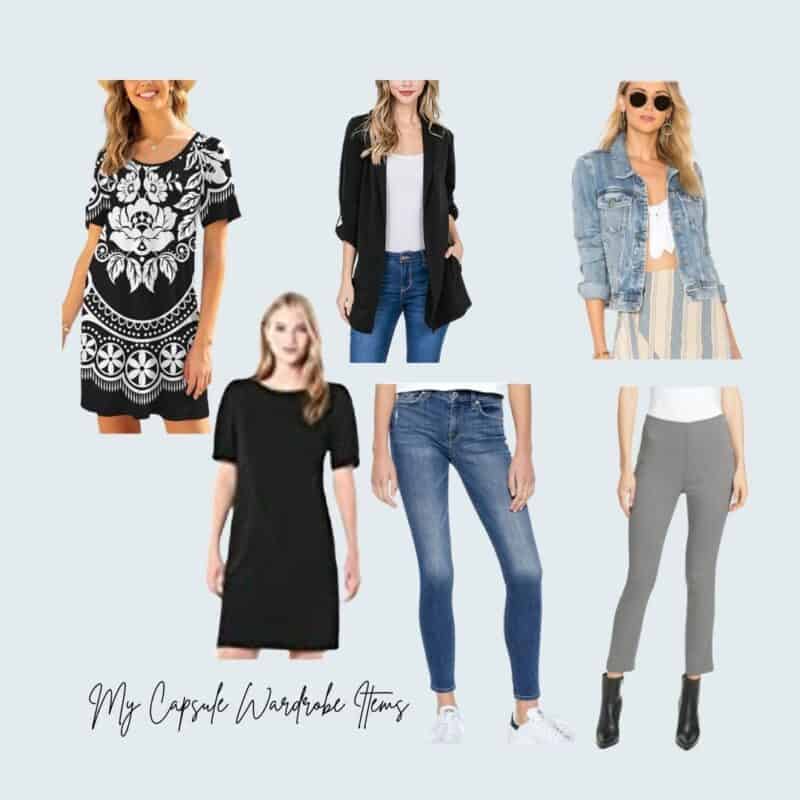 On my blog Living Large in A Small House, I may sometimes use affiliate links, which means a small commission is earned if you make a purchase via the link. The price you pay will be the same whether you use the affiliate link or go directly to the vendor's website using a non-affiliate link. You can find my full Disclosure Policy HERE
Here's the truth! I've been struggling with getting out of my leggings and sweatshirt wardrobe since Covid hit. My hair is always in a bun on top of my head. I rarely wear makeup and I'm just feeling frumpy.
I need to lose some weight and I don't feel comfortable in my skin right now let alone in my clothes. Part of our self-esteem is centered around how we feel about ourselves in general. While I am working on taking control of my weight, I also want to take control of my general appearance. I want to feel like I look good no matter what.
What Should You Have in Your Capsule Wardrobe?
I thought a good deal about my wardrobe and what I already own that I feel good wearing. I have a nice pair of jeans that I feel good in and I feel good in a sundress in the summer. So I think my staple pieces will start there. This is my list of what I think my personal capsule items need to be for spring and summer:
Pair of Jeans
A black dress that I can dress up or down
Pair of black & white herringbone or houndstooth patterned pants
Black Blazer
Jean Jacket
Floral Sundress
To those staple pieces, I will add some white, black, and striped tees. I also need a great little sweater that I can wear over the tees or dresses. I would also add to that
White Keds
Black wedge sandals
Neutral leather flats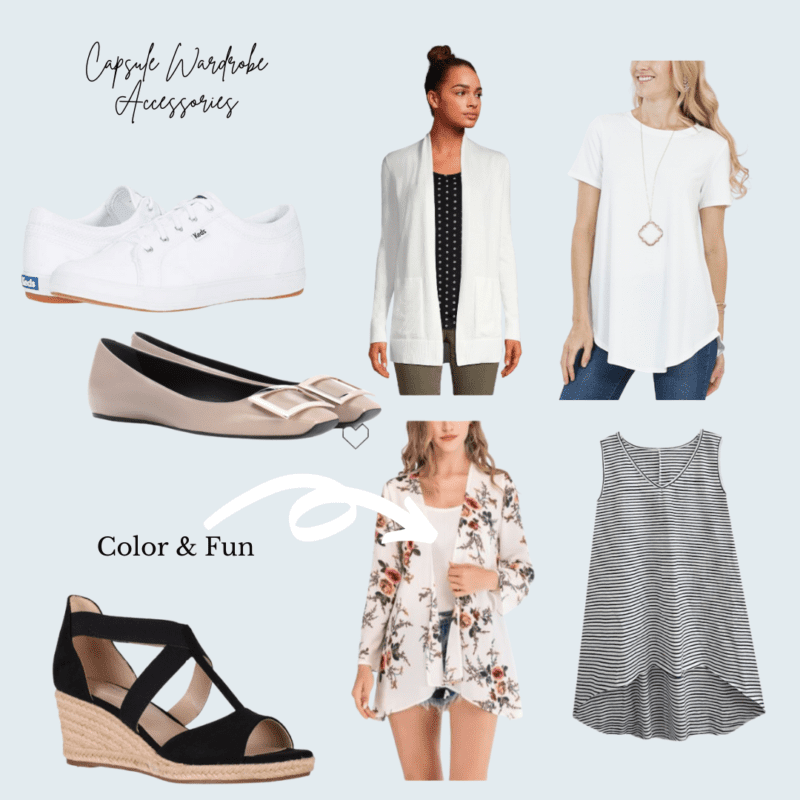 Quality over Quantity
I really feel that if I could have 3 or 4 outfits that I feel comfortable in, that can be the foundation of my wardrobe. I might add a few more blouses or shirts but switching things up with accessories can also make them look a little different.

Consider spending more on the staple items in your wardrobe. I have found that the cut and fabric of a more expensive item just look and lays nicer than something less expensive. It also lasts forever so also consider something classic. I had a pair of pink wool pants that I bought at Neiman Marcus when I was in my 20s. They were lined and fit me beautifully. I wore them for years. The only reason that I don't have them anymore is that they would never fit me now. So saving up for some of your main items is worth the effort and the wait. You can also get great quality items on sale or at resale shops. Keep your eyes open.
Making Room for Your Capsule Wardrobe
When I did my 30-Day Organizing Challenge early in the year, one of my biggest projects to tackle was our bedroom closet. I am actually in great shape to start my capsule wardrobe. If that isn't the case for you, I strongly suggest you start by purging the things in your closet that you don't like, don't wear, and don't fit you. For me, this eliminated more than 3/4 of the clothes that I had stuffed into that space.
I was surprised to find that I have most of the basics that I need already in my wardrobe. I just need to add a few things to my wardrobe and I'm set. Now I just need to get into the right mindset to not only make my bed every day but also make myself look presentable!
What Does Your Capsule Wardrobe Look Like?
Your capsule wardrobe might look different than mine. You might want a pair of jeans, a pair of nice shorts, a skirt, a pair of dress black pants and a basic black dress. Everyone is different in what they are comfortable wearing and also what their lives look like. If you are going to an office every day or you are driving kids to sports twice a week, your wardrobe is going to look different. The key is to look and feel good about yourself whether you're heading off to work, taking your little to a Mommy & Me class, or running to the grocery store.
This is why you need a capsule wardrobe. It will eliminate the anxiety of "what am I going to wear". You are worth feeling good about yourself. When you feel good about yourself, you will have the confidence you need to tackle the day and whatever it is that you need to do to be happy! You are AMAZING!
Peace my Friends,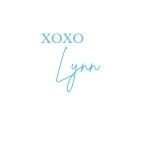 If you want to see my Fall 2021 Capsule wardrobe additions, you can find them HERE