What Does Your Late Summer Garden Look Like?
What does your late summer garden look like? I want to share with you today how my Illinois garden is looking. I've been away for five days and so much has changed.
The weeds have gotten completely out of control LOL!
On my blog Living Large in A Small House, I may sometimes use affiliate links, which means a small commission is earned if you make a purchase via the link. The price will be the same whether you use the affiliate link or go directly to the vendor's website using a non-affiliate link. You can find my full Disclosure Policy HERE
I'm surprised at the change that less than a week can make.
The Hydrangeas are all in bloom
My Coneflowers are beautiful
The Sedum is starting to get flower heads on them
All of the grasses are in full plume
My Dahlias are all in bloom
The Sunflower heads are tall and starting to opening-up
My Rose Shrubs are still blooming a bit but definitely slowing down
I see very few of the Stella D'oro Daylilies flowering, however, the regular daylilies are putting out some beautiful daily flowers
The herbs in my new herb garden are going crazy. I'm definitely going to have to make some pesto this week.
I was asked by Garden for Wildlife to try out some of their naturalizing flowers. The ones that I chose are for full sun and I've planted them towards the back of my perennial beds. They are also plants that attract butterflies so I put them right next to the milkweed that migrated into my garden this year.
The plants came packaged beautifully and they were so healthy when they arrived. They were certified that they were inspected and free from pests and diseases.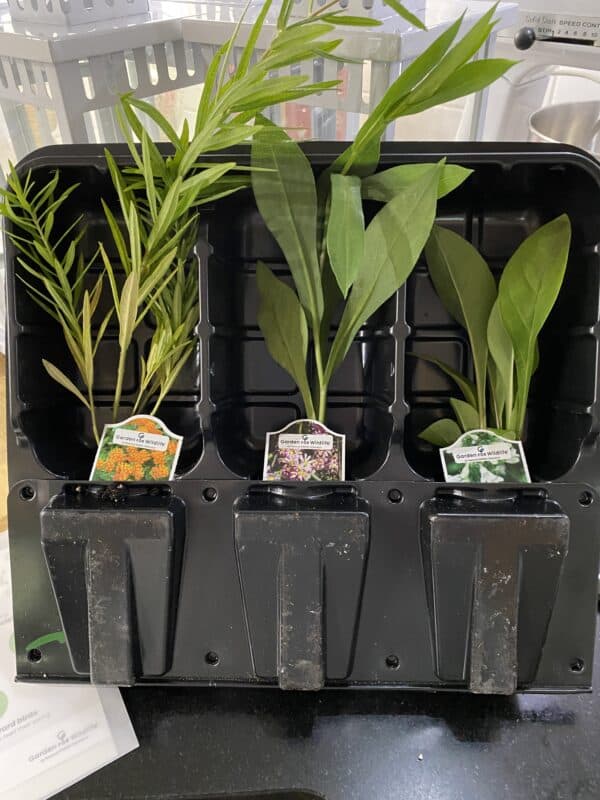 As luck would have it, I got them just days before Annie's wedding but I knew they needed to get in the ground. They are planted and doing well but I haven't had time to share them with you until today. I'm sure I won't see their true beauty until next year.
They sent me two of each; Butterfly Weed (Asclepias tuberosa), Smooth Blue Aster (Aster laevis), Smooth Penstemon (Penstemon digitalis)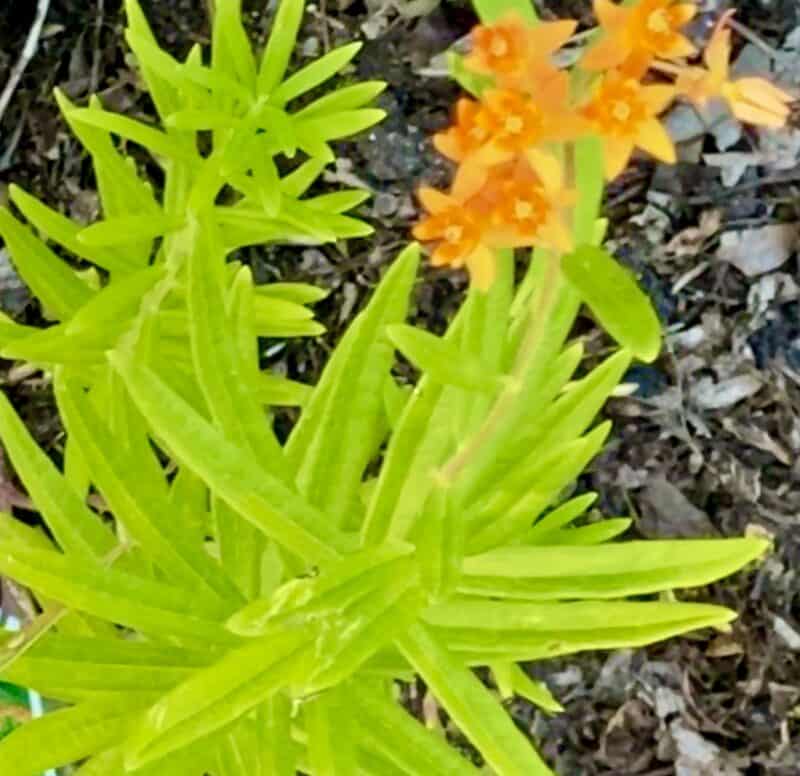 What's Growing in My Garden
My garden is very much like my home, eclectic. It is a combination of native wildflowers mixed with the staples of an English Garden. I've shared before the plants that I have in my garden and you can read about them HERE. While my goal is to have a structured look to my garden, I also love when it is full and helps keep the weeds at bay.
Gardening Goals
For the next few weeks, my goal for the garden is to get out and weed for 30 minutes a day. I did that before Annie's wedding and it was amazing how manageable that was. It wasn't too strenuous for me and I also got a lot accomplished in those 30 minutes.
Things are definitely winding down in the flower garden. This is perfect timing as my tomatoes are about to all turn red in the vegetable garden and I will be very busy making sauce and canning tomatoes.
What does your late summer garden look like? I would love to hear from you in the comments.
Happy Gardening
Peace,