I was introduced to the most unique yummy taco recipe when I was in my teens. I was at a friend's house and they made tacos in a way that I had never had before and I fell in love.
Having never really enjoyed taco seasoning, this was right up my alley.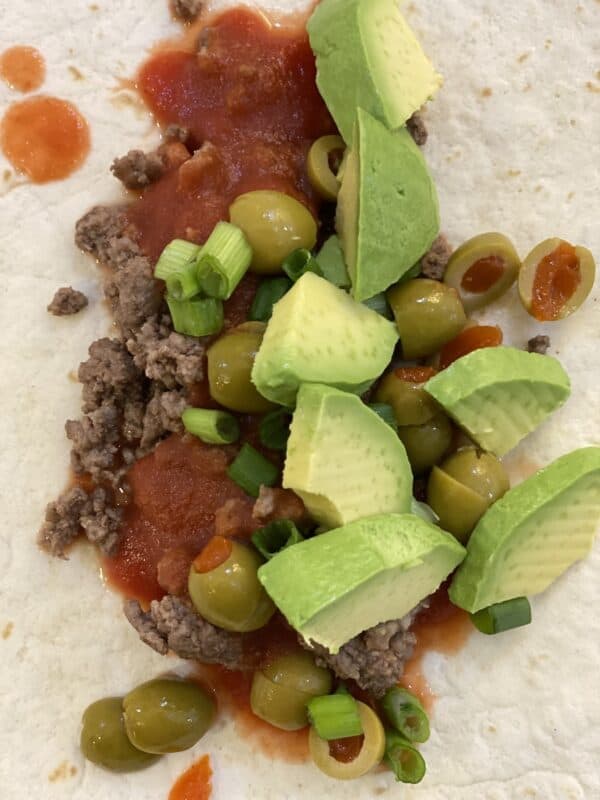 The base for the taco is simple: browned ground beef. Yes, that's it, just browned ground beef. Nothing on it. Plain!
I thought it was crazy when first introduced to it but many, many years later it's still the way that I eat my tacos.
It's topped with a tablespoon or so of hot tomato sauce, chopped-up green onions, green olive, and avocado.
How simple is that?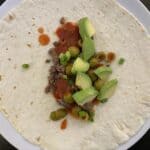 Print Recipe
Yum
Lynn's Taco Recipe
Ingredients
1

lb

ground beef, browned and drained

1

4 oz. can of tomato sauce, heated

5

green onions, sliced thin

3

tbsp

green olive, cut in half

1

avocado, diced

tortilla shells

I use romaine lettuce sometimes
Instructions
Brown the ground beef in a fry pan and drain

Serve with topping of your choosing
Notes
You can add any other topping that you choose
For shells, you can use flour, corn, or lettuce for a really healthy version.
Yum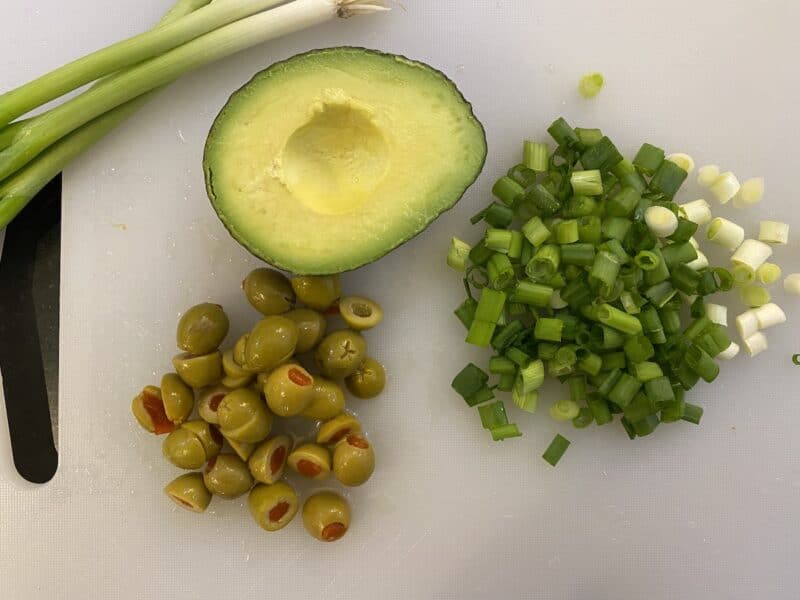 Taco's with Pico de Gallo
I'm the only one in my family that actually likes tacos this way. After I brown the ground beef I take out enough for myself. Then I add McCormick Original Taco Mix to the rest of the ground beef (prepared according to package directions). I used to make my own taco seasoning but McCormicks is the best taco seasoning and it is also a Simple & Clean product. It's a staple in my pantry.
My family also likes Pico de Gallo with their tacos. I make this recipe about 1/2 hour before we eat. It seems to taste better when it sits for a while.
Pico De Gallo
Ingredients
1

cup

seeded, diced tomato

1/2

cup

diced onion

1

tbsp

chopped cilantro

1

tbsp

diced jalapeno peppers

1/2

lime, juiced

1/2

tsp

olive oil

salt and pepper to taste
Instructions
mix all ingredients together in a small bowl

let sit for at least 15 minutes at room temperature
Yum
Live Everyday Like It's Taco Tuesday!
Other Taco Tuesday Ideas
Turkey Tacos – We probably use ground turkey more often than we use ground beef
Fish Tacos – I just season with salt, pepper, and a little cayenne pepper then bake or saute in my cast iron skillet
Steak Tacos
Chicken Tacos
Shrimp Tacos
Pork Tacos
Side Dishes: Refried Beans, Mexican Rice, Mexican Street Corn (Yummy), Chips & Salsa (we use our Pico we just double or triple the recipe), Mexican Coleslaw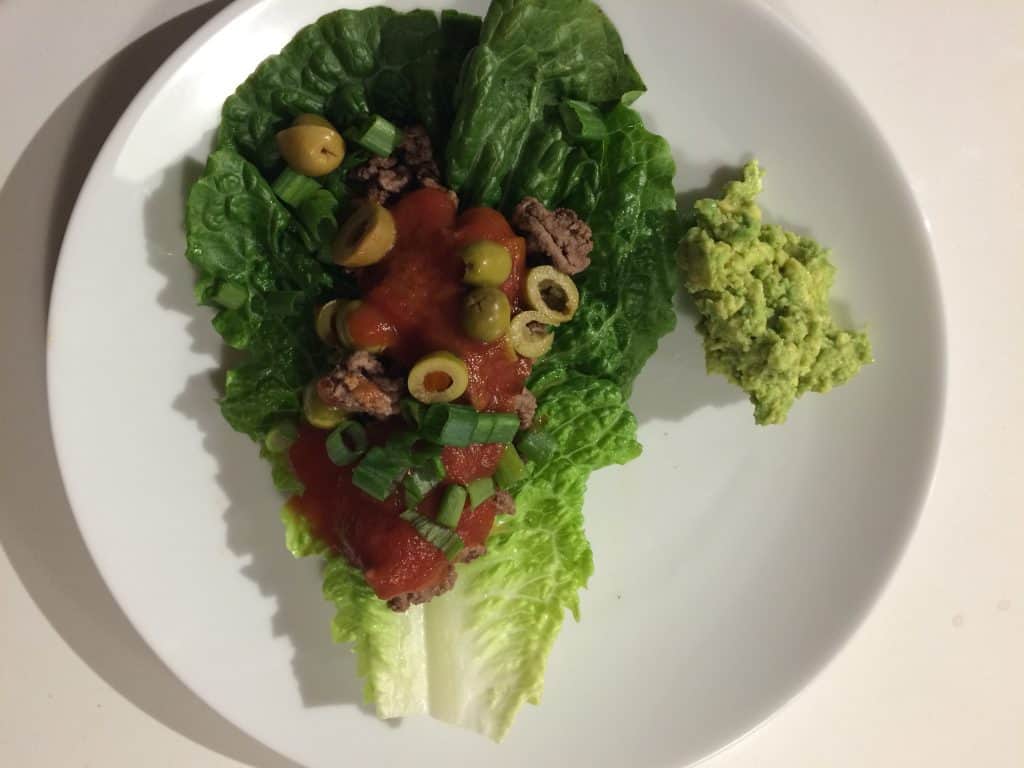 direct access my amazon store
On Amazon
Did you know that you support my little business by purchasing through my links?? The price to you is the same but I receive a small commission on ALL the purchases you make when you shop through one of my links. I appreciate you helping Living Large in A Small House to grow!
Happy Taco Tuesday! I hope you enjoy my unique yummy taco recipe.
Peace,
Some other Simple Weekday Recipes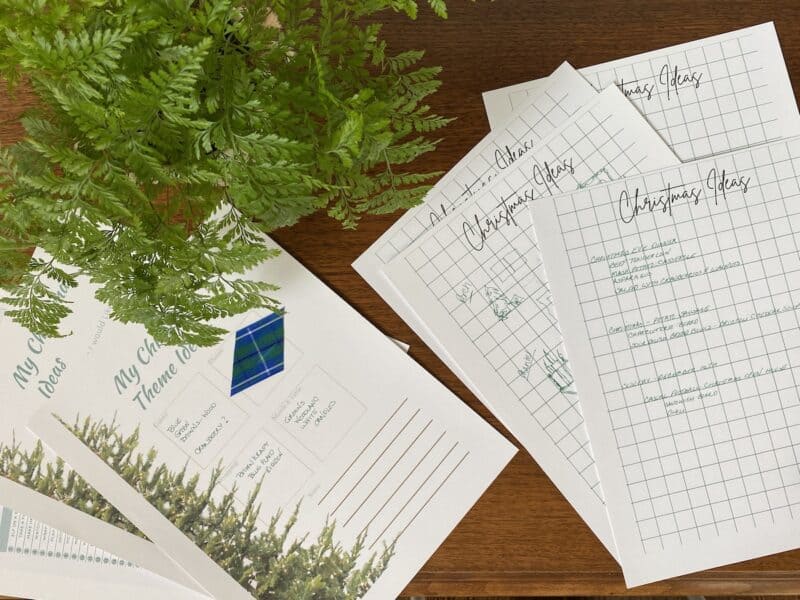 get access to all my printables
When you join my newsletter


A great way to save this article is to save it to your Pinterest boards. You can find the pin button in the top left corner of the photo below. Also, don't forget to follow me on Pinterest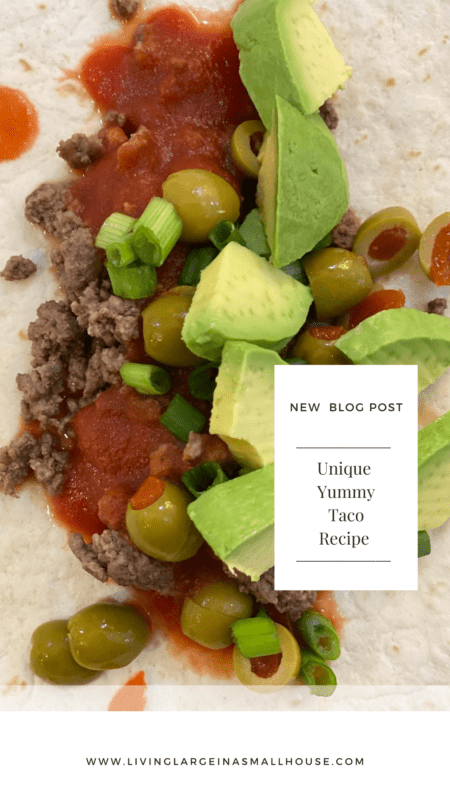 Available At Walmart