It's Never too Late to Go on Dates with Your Spouse or Partner!
"Handy" and I have found that it's never too late to go on dates with your Spouse or Partner. We've been married for over 27 years and we never had scheduled dates for ourselves. Now that we don't any kids at home, it's so funny that we've started to have Satur-dates!.
Why did we start going on dates now?
There is really nothing to blame but Quarantine. We literally started going on drives because we just had to get out of the house. Our very first official Satur-date was to a grocery store about an hour north of us in Wisconsin. We had heard from friends that they had a great butcher. "Handy" had also been up in that area working and said that the drive was amazing. So we got in the car and took the back road drive to Gooseberry Market in Burlington, Wisconsin. Our grown kids make fun of us that we go grocery shopping for our fun with each other 🙂
The drive follows the river that we happen to live on, all the way up to the store. It was a drive that I had never been on before and the scenery was spectacular. We've now been on this drive during very high waters, winter scenery, spring blooms, summer droughts, and late fall colors! We take a drive up there about twice a month. We absolutely love the meat we get and it's so much more economical than what we can get close to home. The time in the car is a great opportunity for conversation. We start out by planning our meals for the week so we know what we are going to buy when we get to our destination. Then we just chat. It's our one-on-one time to have meaningful dialogue. Also, neither of us can walk out of the room 🙂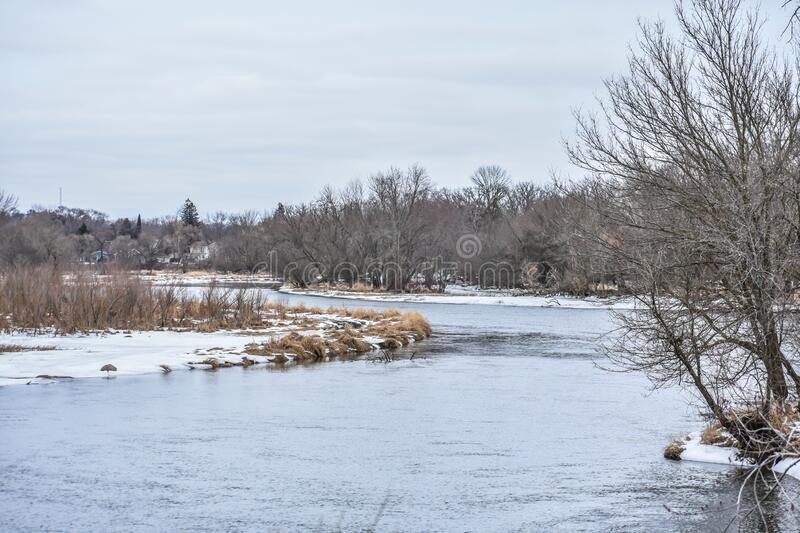 We've now taken different routes and we've discovered, usually by accident, some great garden centers, farmer's markets, and other fun attractions. "Handy" has never been someone who will make unplanned stops. When he has a plan, he doesn't like to stray from that agenda. It's interesting that once we started these little adventures, he has been much more relaxed and open to new things!. He has actually even made a few u-turns to visit places we've spotted along the route.
My Facebook Marketplace Purchases became Dates
My Facebook Marketplace purchases have also taken us on some great little Satur-dates. The last one was also in a town in Wisconsin. When I picked up my purchase, the seller shared with me that there was a beautiful church about three miles up the road from her home. We decided to take the short drive. We were so glad we did. Holy Hill Basilica is a very magnificent cathedral on the top of a mountain in Hubertus, Wisconsin.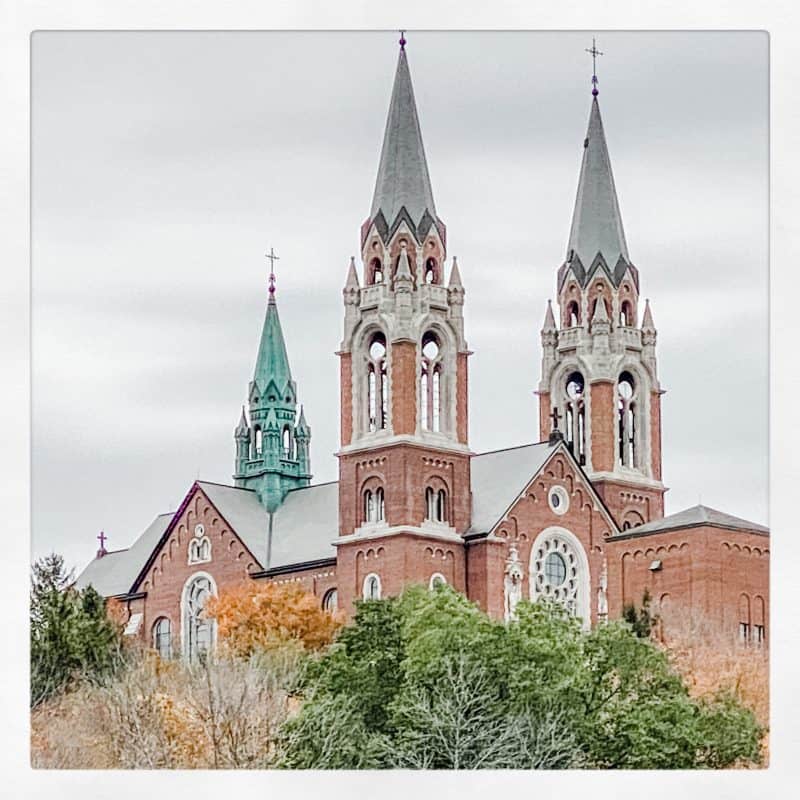 After we visited and took some pictures we found an out-of-the-way restaurant and had a very lovely lunch. We felt very comfortable as they were very good about social distancing the few people who were there.
I guess the moral of this post is that it's never too late to start having dates with your spouse or partner. We are having so much fun with each other on our Satur-dates. If you're not making time to do something special with your significant other, you should be. We wish we had started doing this a long time ago. We should have been having fun dates when we were completely consumed with raising kids and both working full-time. But better late than never!
Looking forward to seeing you again next week.
Peace,