How to Entertain with Ease – Part II
In the second part of How to Entertain with Ease, I want to focus on the preparation timeline. Entertaining isn't fun if you are stressed out. I find that my easiest parties are the ones that I've planned well in advance and the actual day is mostly just last-minute touches and getting myself ready for company.
Casual Entertaining with Ease
If you entertaining casually, you might not have a timeline. Sometimes folks just show up or you invite someone over at the very last minute. In those situations, it's ok not to stress about the way your home looks or that everything is ready to go. Your guests will certainly understand. Remember they are there to enjoy your company and won't be at all concerned about your home. That being said, I know that I personally would be mortified if things were a disaster in my home. A great rule of thumb is to have a 10-minute plan. With all hands on deck
Always have a basket or bin ready for toys, books, and miscellaneous papers to be scooped up and put into a bedroom.
Throw any dishes in the sink into the dishwasher and wipe down the cabinets.
A quick once over with Windex and a rag in the bathroom. Don't forget to put on a new roll of toilet paper.
Fluff up the pillows, light a candle and you're good to go.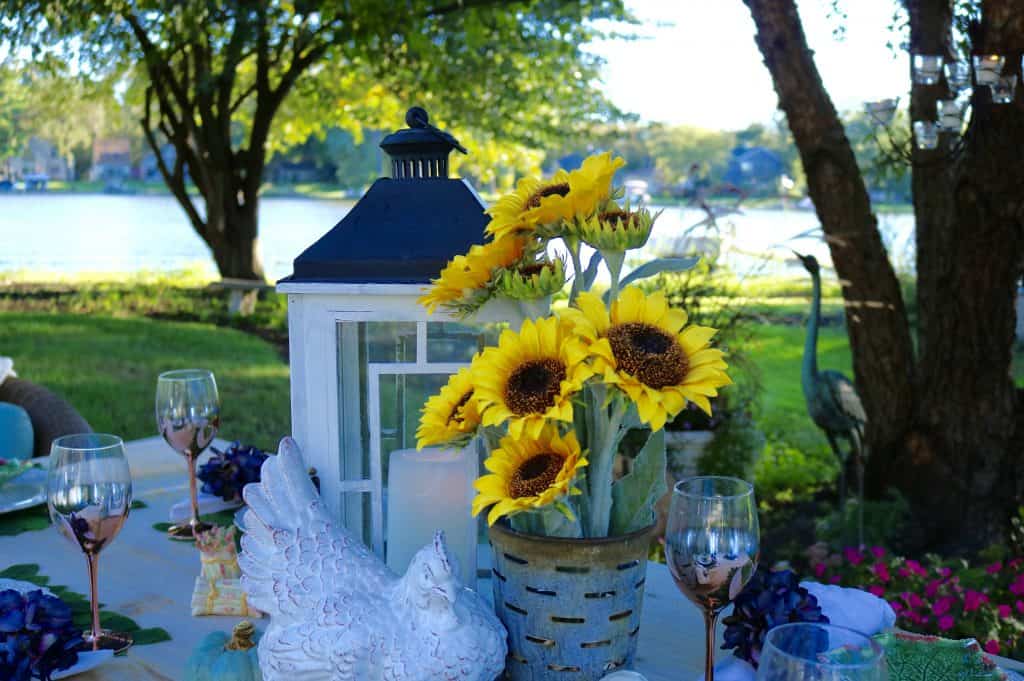 Formal Entertaining with Ease
If you're having a more formal event, for holidays, or a larger gathering, the key is all in the planning and organization. I start with picking out dates and times and then inviting guests. Invitations can be as formal as a printed, mailed invitation or as casual as a phone call. I've become a huge fan of evites. They not only are easy to send, but they also keep track of RSVPs and notes from guests all in one place.
Once my date is set, then I take my calendar and I work backward and decide when everything needs to get done before the big day. One month out isn't too early to do things like taking linens to the dry cleaners to be pressed if you're being really fancy. If paper products are necessary, purchase them early on. I always forget about cocktail plates and napkins. Buying them early is key.
I plan my menu well in advance. Being organized allows me to not only start making a shopping list, and I can also plan out when things need to be prepared. Choosing dishes that can be prepared ahead of time with just a little bit of prep the day of your party can be a God send. My most relaxed parties are ones where everything is done ahead of time. Meat can even be marinated the day before for great flavor and then on the day you just have to bake or grill. One thing to remember when planning out your menu, make sure that you don't have several items that need to be in the oven at different temperatures the day of the party.
Other Preparations
I also plan my cleaning schedule into my prep days before an event. On the day of, I like to only have to pick up a few things, and do a once over of the bathrooms and kitchen sink and counters. I will typically do a good cleaning three to four days before a party. Again, having almost everything prepped and cooked ahead of time is important. I try to keep the kitchen mess to a bare minimum on the day of a party. That way the last thing I do, the night before, is vacuum and mop the kitchen floors.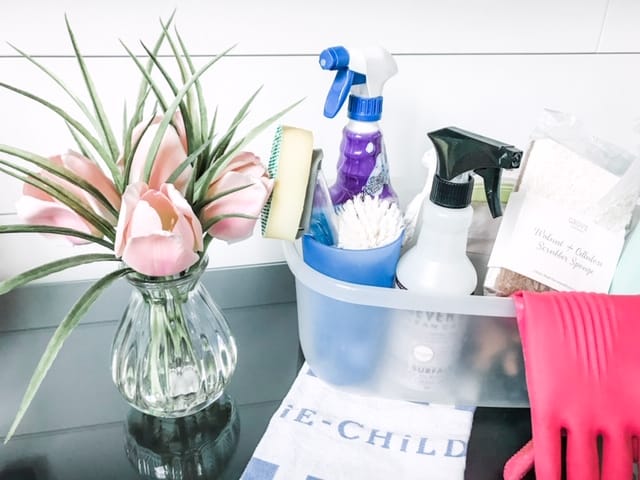 Washing all your serving pieces, place settings, cutlery and glassware washed and ready is also something I do a day or two ahead of time. I actually use a sticky note on the lip of my serving pieces of what is going in them so I know I have all my bases covered. If you don't have enough platters or bowls, ask a neighbor or a friend if you can borrow theirs. My neighbor and I share serving pieces all the time. A glass of Sangria is just as refreshing in a Ball Jar as it is in a wine glass. Be creative and use what you have.
I always set up the bar/beverage area the day before. On Friday when I talk about Entertaining Food Ideas, I will go into more detail about a bar and beverages.
I love flowers so I also plan out my flowers. I like to have them around the house and definitely on the table if we are having a sit-down dinner. Because I love to have them everywhere, including a vase in the bathrooms, I opt for the Trader Joe's options. In the summer I add some blooms from my garden and in the winter, I add greenery from our local nursery. Simple daisies can be just as attractive as roses!
A Few More Entertaining Tips
Remember to leave a few cushion days. No matter how organized and prepared we are life has a funny way of messing up the most well-laid plans.
I love the big blowout party but that's me. Not everyone is comfortable with that and you shouldn't do things that make you stressed out. I promise you I have just as much fun at a Bar-B-Que as I do at a formal cocktail party – maybe more! The idea is to get together and enjoy each other's company.
Lastly, have some great music ready for the occasion. We are so lucky to have amazing technology where we can just tell Alexa to play smooth jazz. However, putting a place list together on your phone can be so much fun too.
Here's to what ever your holidays look like this year! I have great faith that next year we will all be together again!
Peace,