Handmade Mason Jar Gift Ideas
I have many handmade mason jar gift ideas for you today!
After two weddings, a complete laundry room remodel, moving one daughter and her husband into their first home and another into her first apartment, and now redoing another room for the One Room Challenge, we have had a lot of $$ going out.
We are on a budget this holiday season and a great way to keep the cost down is to make homemade gifts.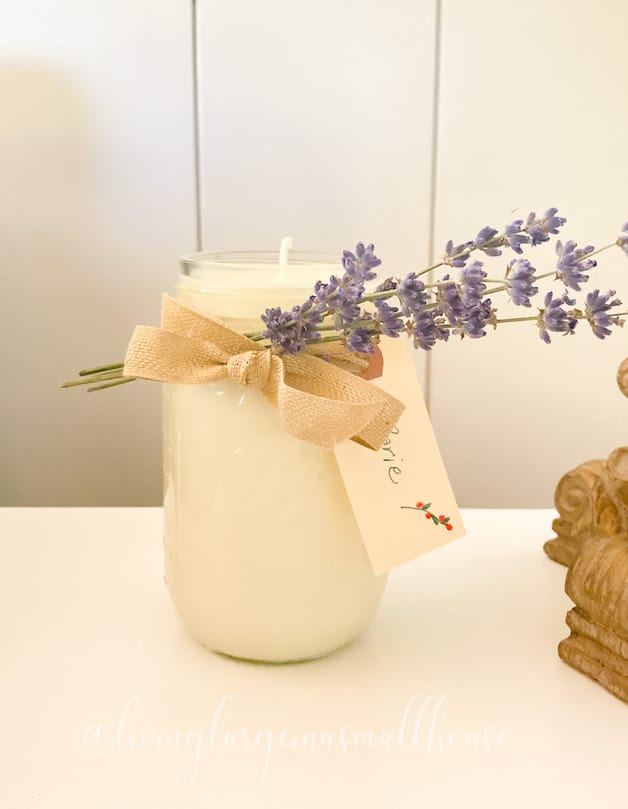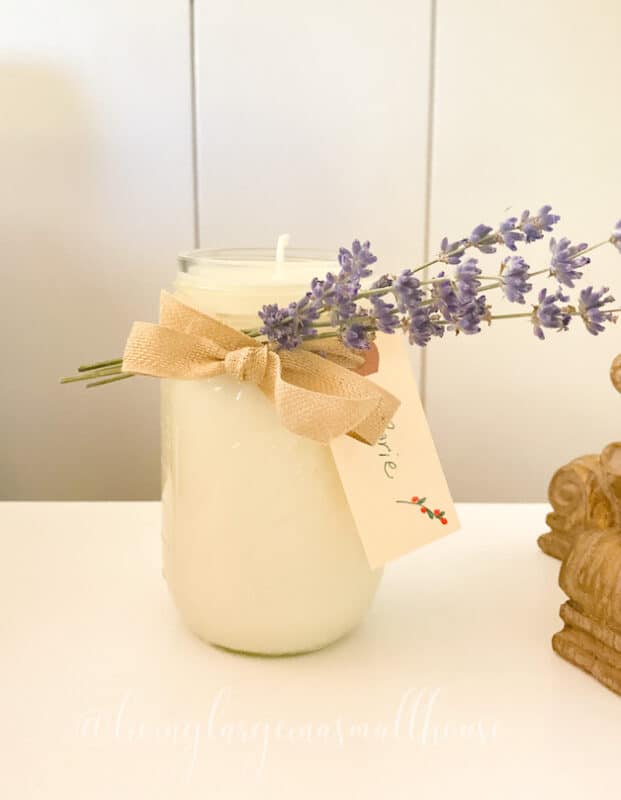 On my blog Living Large in A Small House, I may sometimes use affiliate links, which means a small commission is earned if you make a purchase via the link. The price will be the same whether you use the affiliate link or go directly to the vendor's website using a non-affiliate link. You can find my full Disclosure Policy HERE
I'm not the only one making handmade gifts. My blogger friends are also sharing their ideas as we celebrate day 3 of Christmas Inspiration.
There is something very special about handmade gifts. You're putting more effort into the gift as well as making something uniquely special to the person you are giving it to.
Homemade Candles
Candles are such a lovely gift to give. They are expensive to buy but very budget friendly to make. Especially if you already have essential oils at home.
I've been wanting to make candles for a while now as I love them and I'm going to try to replicate a candle scent that I'm obsessed with but can no longer find. I've had the wax and the oils for some time now. So let's get to work.
First, gather your supplies:
Simple Mason Jars or any glass jar for that matter
Wicks
Candle Wax – I use white soy as it's eco-friendly. You can also use beeswax
Pour Pot, a large coffee can, or a large glass measuring cup
Wood Sticks
Essential Oils
Buying a Pour Pot was what I choose to do as I want this gift-giving idea to continue. Using a large coffee can won't work for me since I buy k-cups and I didn't want the hassle of cleaning the wax out of my glass measuring cup.
I ordered my supplies from Amazon but you can find them at most stores that sell craft supplies.
I've added the links to the products below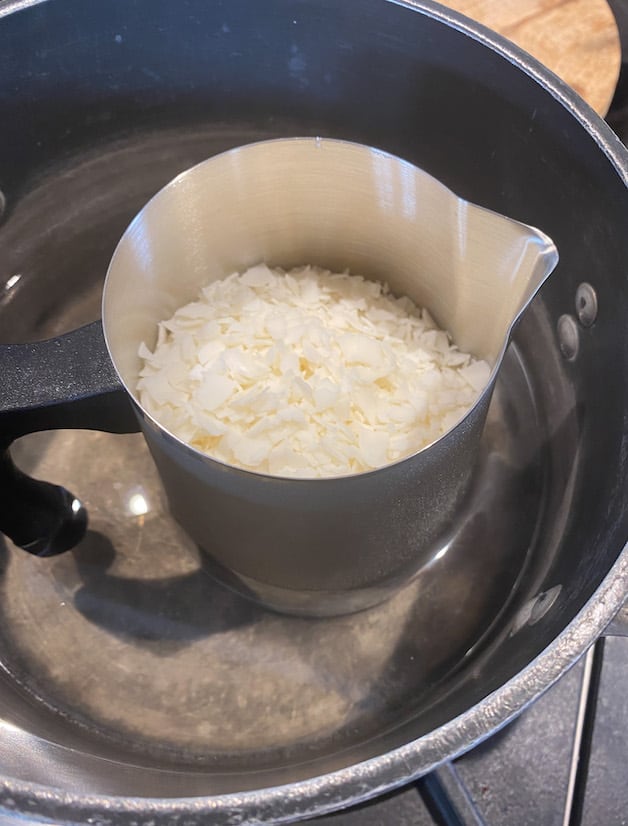 Candle Making Directions
Put about 1-2 inches of water in a large saucepan. Bring to a boil.
While waiting for the water to boil put 4 cups of wax in a pour pot (4 cups of wax will make about 2 cups of melted wax)
Once the water is boiling, turn it down to a simmer and put the pour pot into the water (like double boiling).
Start stirring the wax with a chopstick or long wooden skewer. Continue mixing until the wax is completely melted. Using a candy thermometer or —- thermometer make sure the wax temperature raises to 180 degrees. Then turn off the heat
Add essential oils to the melted wax and pour it into your jar. Fill it all the way right up to the top as it will shrink.
After the wax sits for a few minutes, put the wick into the center of the jar, holding the wick in place with another stick or a tool made to hold the wick in place.
After about 2 hours the wax was hardened but it had a dip in the top. I reheated the rest of the wax that was still in my pot and filled it to the top again.

Some of the Best Mason Jar Gift Ideas
EDIBLE GIFTS In a jar
Holiday Cookies
Candy – A sweet treat
Cookie Mix
Soup Mix
Hot Chocolate Mix
Homemade Granola
Jelly
Apple Butter
Hot Fudge
Lemon Curd
Kosher Salt ground with Fresh Herbs
BBQ Sauce
Spa Day Gifts in a Jar
Bath Salts
Hand Sanitizer
Body Butter
Epsom Salt Feet Soaks
Lip Balm
Body Scrub
Body Lotion
Face Scrubs
Put a pretty piece of fabric on top of the lid. Screw the lid on with the ring and attach a gift card or printable tags.
Need another Great Idea for a Gift?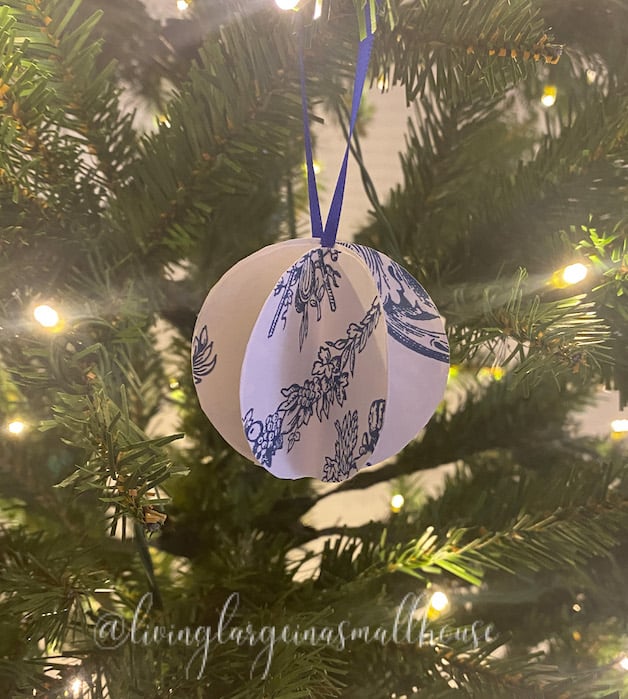 Ornaments
King of Christmas gifted all of us with a Christmas Tree this year and I'm putting mine in my One Room Challenge Room. Rather than spend a fortune buying new ornaments, I'm going to make most of mine.
Chinoiserie Cut-Out Ornaments
Decoupage Ornaments
Popsicle Stick Snowflakes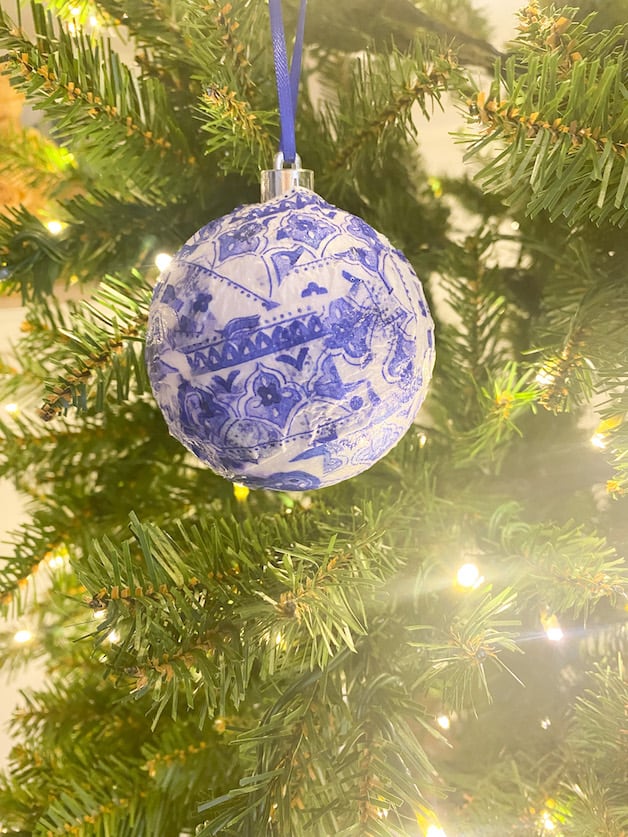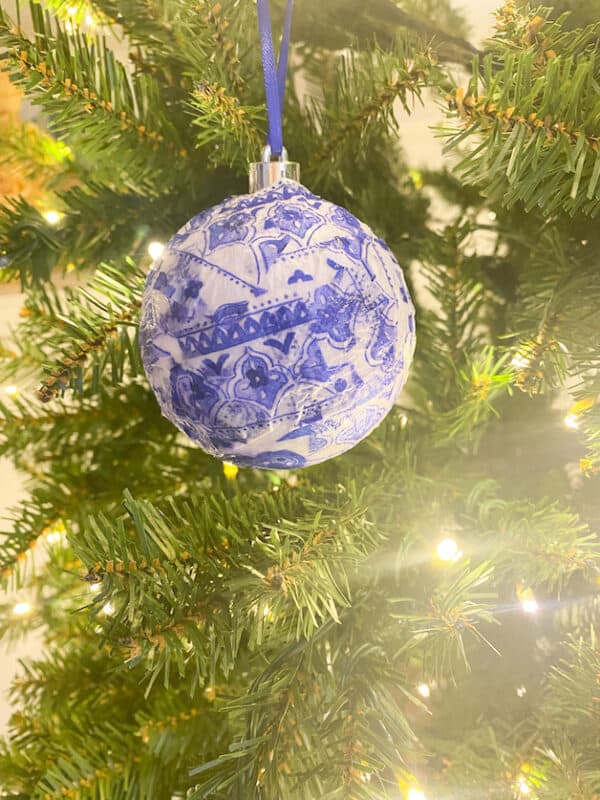 Chunky blankets
My friend Wendy at WM Design House is a pro at making these extremely popular chunky blankets. With a Hobby Lobby, Michaels, or Joann's coupon, you can get the yarn for a bargain and knit a blanket to give as a gift. You can find Wendy's DIY Workshop HERE
Personally, my idea of a great gift would be a chunky blanket and a beautiful mason jar candle.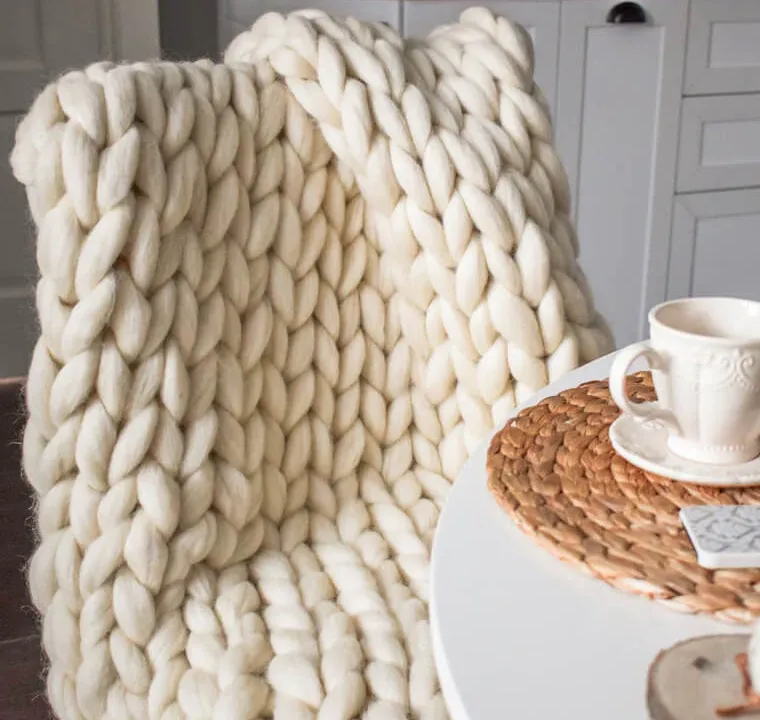 Who Are Handmade Gifts Perfect For?
A handmade gift is a perfect gift for all of the following
Teacher Gifts
Neighbors
Hair Stylists
Mail Person
Family Member
Hostess Gifts
Delivery Person
Cleaning Help

These are all fun ideas and an easy way to show you care without a huge expense.
These gifts are also appropriate for other things like Mother's Day, Birthday Gifts, and Valentine's Day gifts; the possibilities are endless.
Don't forget to check out the handmade gifts from my blogging besties below!
Peace & Love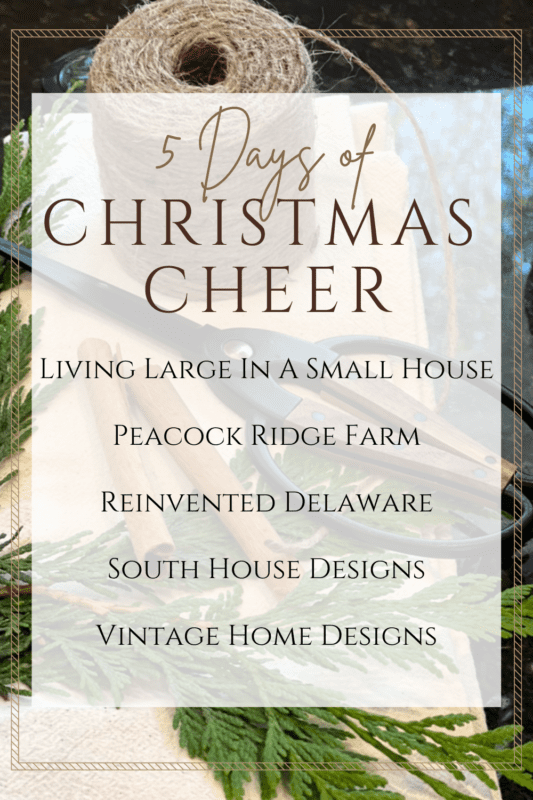 Diane from South House Design
Imagine making your sports fan a gift out of wood with their favorite team's logo. If you have a Cricut, you can! Then turn it into a bolo tie, earrings, a pin, and more. Here's how you can give your sports enthusiast a unique gift that's sure to be a winner.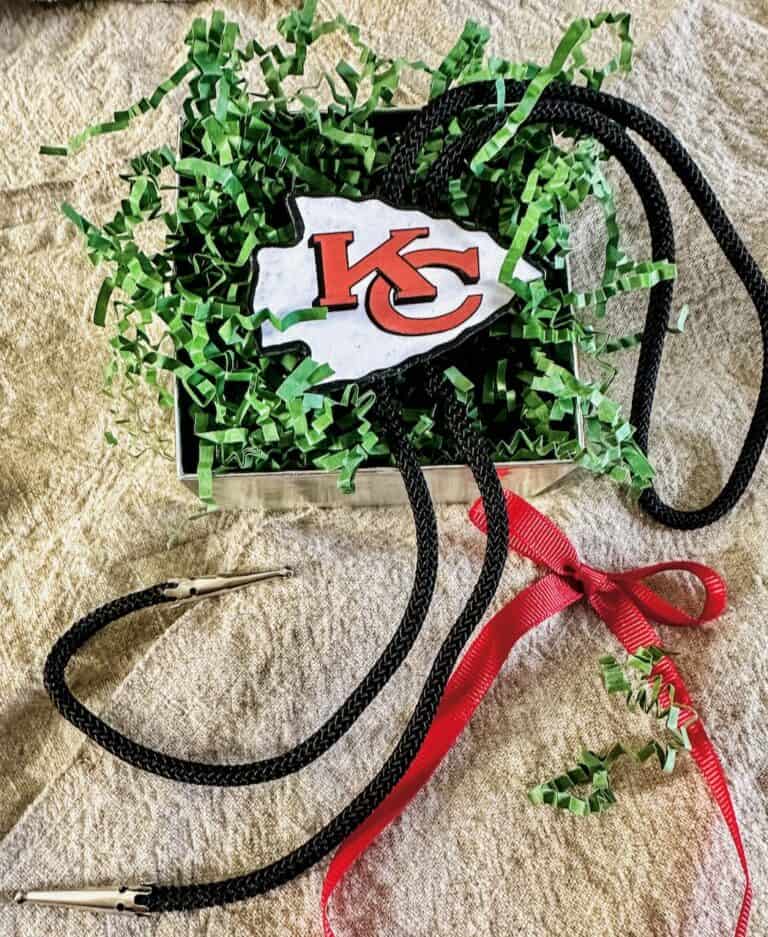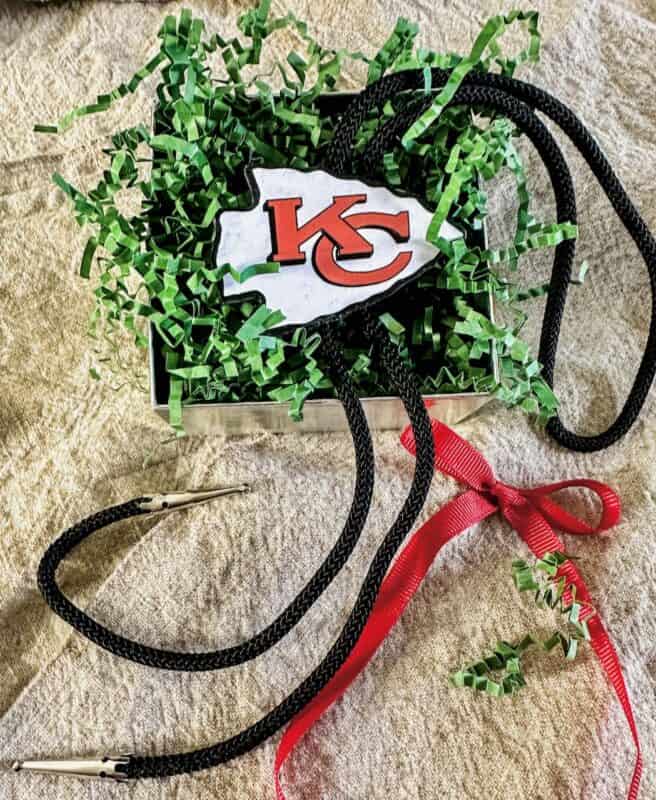 Michele from Vintage Home Designs
If you need some super easy Christmas ornament ideas, look no further. These unique handmade ornaments would be beautiful on your tree and they would make a great gift for an ornament exchange or a hostess gift for a holiday party.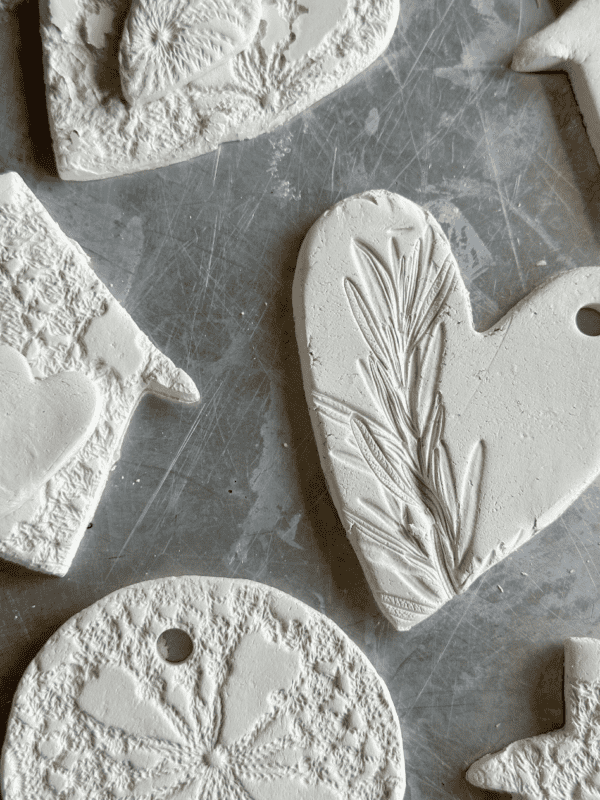 Renae from Peacock Ridge Farm
Are you looking for the perfect DIY gift to give this holiday season? Look no further than a charcuterie basket! This easy project can be tailored to your recipient's tastes, and it makes for a beautiful presentation. Plus, it's much more personal than buying one from a store. So get creative and make your own charcuterie basket today!

Cindy from Reinvented Delaware
DIY Farmhouse Style Christmas Ornaments are easy to make using pine cones from your yard for this holiday season! Start celebrating your Christmas season by making your own rustic farmhouse ornaments!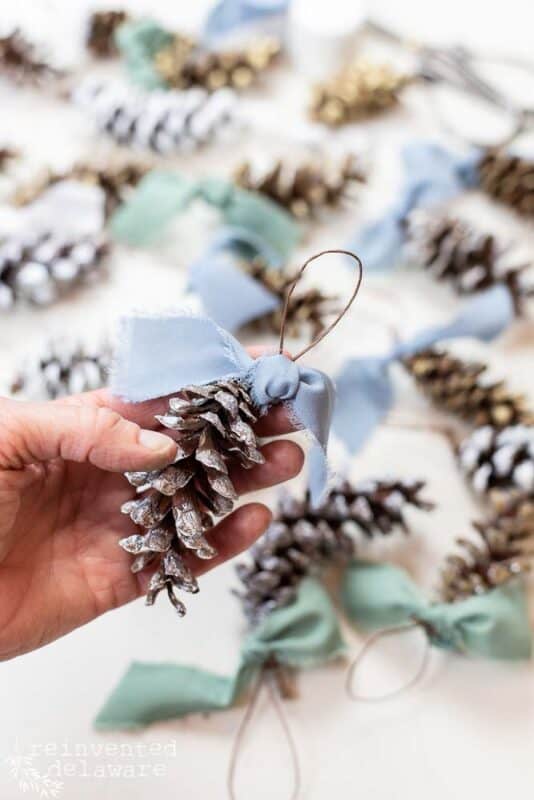 A great way to save this article is to save it to your Pinterest boards. You can find the pin button in the top left corner of the photo below. Also, don't forget to follow me on Pinterest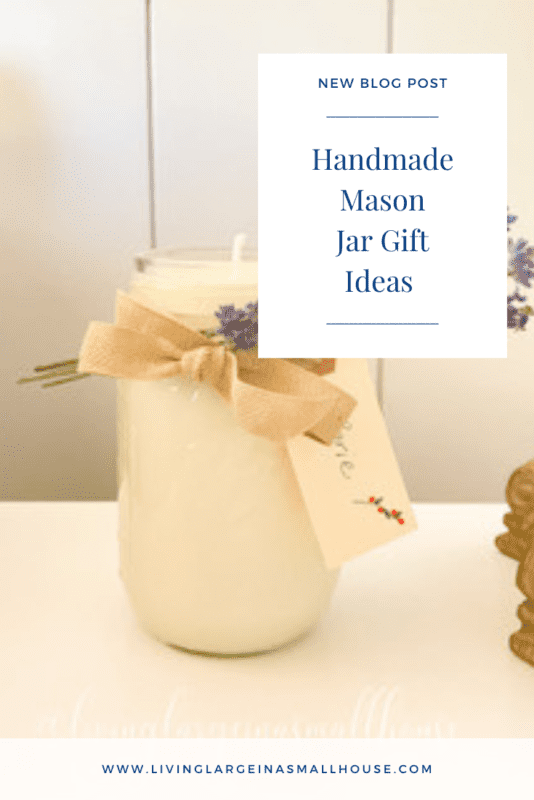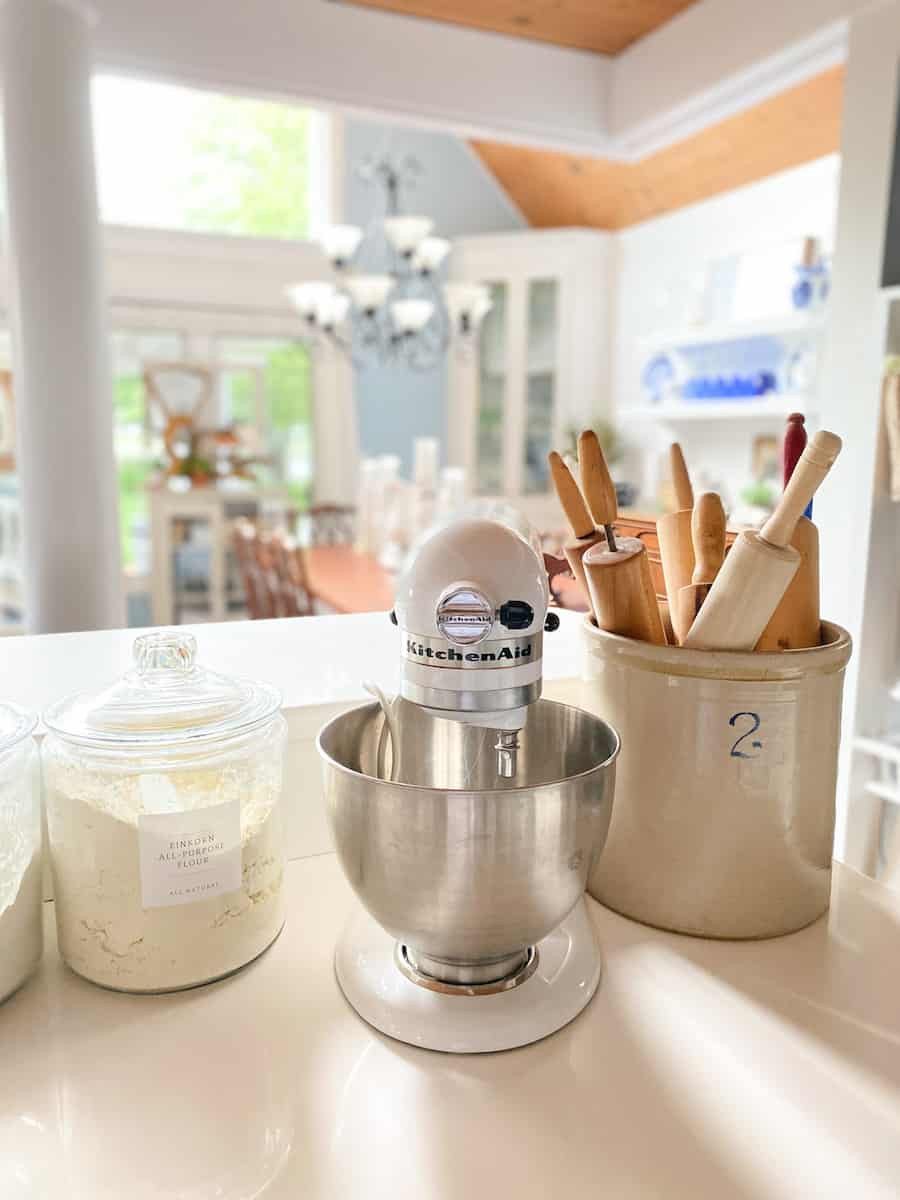 direct access to my amazon store
On Amazon
Did you know that you support my little business by purchasing through my links?? The price to you is the same but I receive a small commission on ALL the purchases you make when you shop through one of my links. I appreciate you helping Living Large in A Small House to grow!