Dining on the Orient Express
We set the stage on Thursday for the restaurant car on the Orient Express and today we are actually dining on the Orient Express
I hope you enjoy these recipes inspired by photographs and research about the current Venice Simplon-Orient-Express.


Welcome to the Virtual Book Club – Culinary Version
I along with three other bloggers will be sharing our interpretation of a different book each book on the fourth week of each month.
On Thursday we will be sharing something home decor related and on the following Saturday a culinary treat inspired by our book.

On my blog Living Large in A Small House, I may sometimes use affiliate links, which means a small commission is earned if you make a purchase via the link. The price will be the same whether you use the affiliate link or go directly to the vendor's website using a non-affiliate link. You can find my full Disclosure Policy HERE
Dining on the Orient Express
Dining on the Orient Express is a unique dining experience and is sure to be a memorable meal.
Despite some physical limitations of the kitchen, they produce exquisite cuisine.
World-renowned chefs (the likes of Jean Imbert) and their staff, produce a four-course meal using seasonally fresh ingredients, much of which is procured along the route of the train.
Guests can eat around the clock and there is live entertainment that plays well into the night.
In the bar car, bartenders can mix an elegant cocktail for you to sip on while a pianist, plays requests on the baby grand piano.
All food is included in the cost of a ticket on the Orient Express however drinks are an additional cost.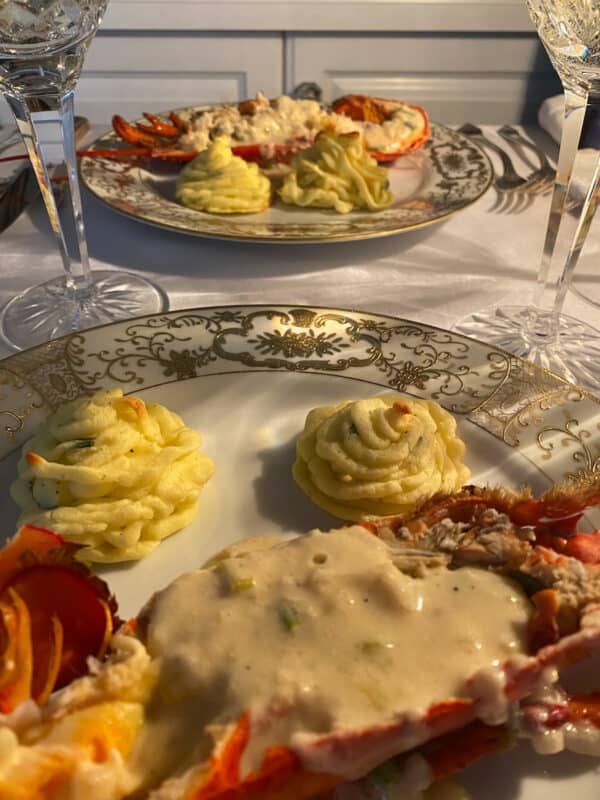 The Gastronomical Offerings
You have the option to enjoy your dining experiences in the restaurant car or in your room.
If cozying up in bed for breakfast is your idea of a perfect way to start the day, you can. Enjoy eggs benedict with hollandaise sauce or a freshly-baked croissant along with fresh fruit.
For evening meals you and your fellow guests have a choice of everything from chicken chasseur (chicken with a rich braise of mushrooms in a tomato sauce) to fresh seafood. If you have a taste for french fries as an off-menu item. I imagine that every dinner would be enhanced by a beautiful bottle of wine.
Before and after dinner most passengers head to the bar car. You can choose from a cocktail or choice from many fine wines. The orient express's most popular drink is a glass of champagne.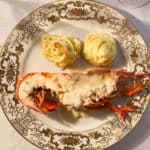 Lobster with Creamy Green Onion Sauce
a whole lobster steamed with a cream sauce
Yum
Print
Rate
Ingredients
Lobster
1

whole lobster

1

tbsp

sea salt
Sauce
1

tbsp

olive oil

5

green onions, white part only

1

tbsp

chopped garlic

1/4

cup

wine vinegar

1/2

cup

Chardonnay or other dry white wine

1/2

cup

half & half

1

teaspoon

cornstarch

1

tbsp

water

salt & pepper

chives for garnish
Instructions
Lobster
Fill the steamer stock pot with about 2-4 inches of water (you don't want water in the steamer pan)

When water starts to boil and create steam, add lobster and cover, turning heat to medium heat and steam for 14 minutes

When the lobster is done, remove it from the pot and cut down the middle lengthwise with a very sharp knife. Remove the green intestinal part of the lobster before serving.
Sauce
In a saucepan add the olive oil and green onions, sauté over medium-high heat for 3 minutes, add the garlic and sauté for 1 minute more. Add the vinegar and let reduce until there is very little liquid left.

Add the wine and let reduce by half. Meanwhile, add the cornstarch to the tablespoon of water. Add the half and half and the cornstarch mixture to the pot. Stirring continually.

Remove from heat as soon as it starts to boil. Salt and pepper to taste.

Spoon over the lobster and garnish with chives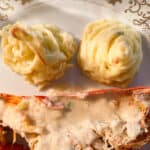 Ingredients
2

lbs

russet potatoes, peeled and diced

1

tbsp

Sea Salt

4

tbsp

butter

1/4

cup

half & half

2

egg yolks, lightly beaten with fork or whisk

chives, sliced thin
Instructions
Peel potatoes and cut into fourths. Put in a large pot and cover potatoes with cold water and add the salt.

Bring to a rolling boil and let gently boil for about 20 minutes or until potatoes are fork-tender.

Drain potatoes in a colander.

Add the butter to the pot and let melt while the potatoes drain. Add the potatoes back to the pot and add the half and half. Mix with the hand mixer until creamy and smooth, add the egg yolks, a handful of chives, and salt and pepper to the mixture. Stir well with a wooden spoon.

Using the star tip, fill the piping bag with the potato mixture and form tennis ball mounds on a baking sheet topped with parchment paper.

Bake the potatoes in the oven at 450° for about 20 minutes.
Notes
I made the potatoes ahead of time, covered them with press and seal, and stored them in the refrigerator until I was ready to bake them.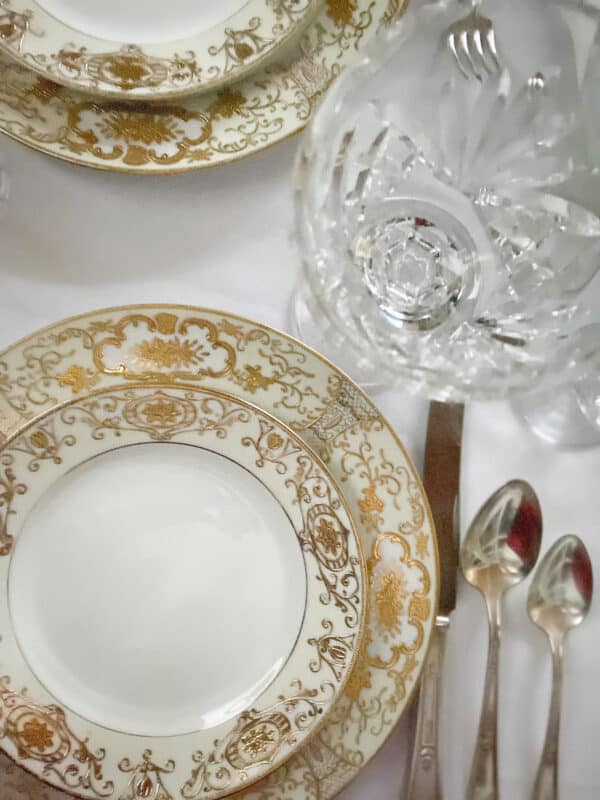 Quote from Murder on the Orient Express
"All around us are people, of all classes, of all nationalities, of all ages. For three days these people, these strangers to one another, are brought together. They sleep and eat under one roof, they cannot get away from each other. At the end of three days they part, they go their several ways, never, perhaps, to see each other again."
– Agatha Christie
Dinner Attire
On the Orient Express, there is a dress code (black tie) and the guests don their finest attire for their unique dining experience.
Men typically wear a tuxedo or a dark suit and women wear an evening dress or gown.
My Orient Express Dinner Menu
I found the picture below and my goal was to duplicate it. I haven't cooked a whole lobster in more than 30 years. Truth be told I don't think I would do it again.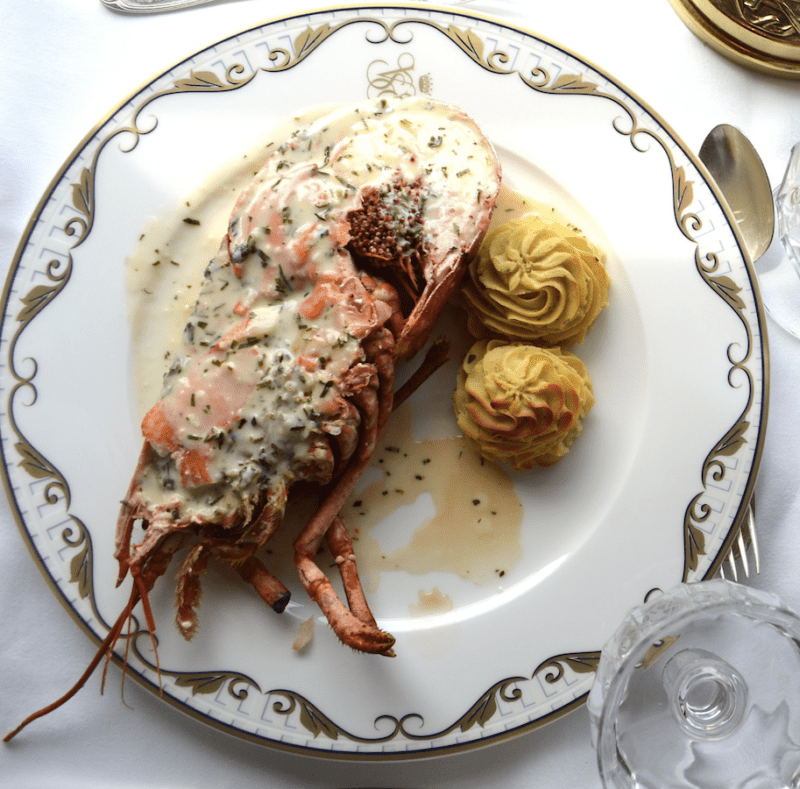 A whole lobster looks very fancy but it was hard to work with and I much prefer a lobster tail.
The sauce that I made was a shallot cream sauce with a wine vinegar reduction. It was very tasty and I would make it again.
The potatoes appear to be duchess potatoes and were very easy to recreate. I however didn't have the right kind of pastry bag tip so I ended up just using a ziplock bag with a small hole cut in the corner.
They are just a very fancy way to serve mashed potatoes.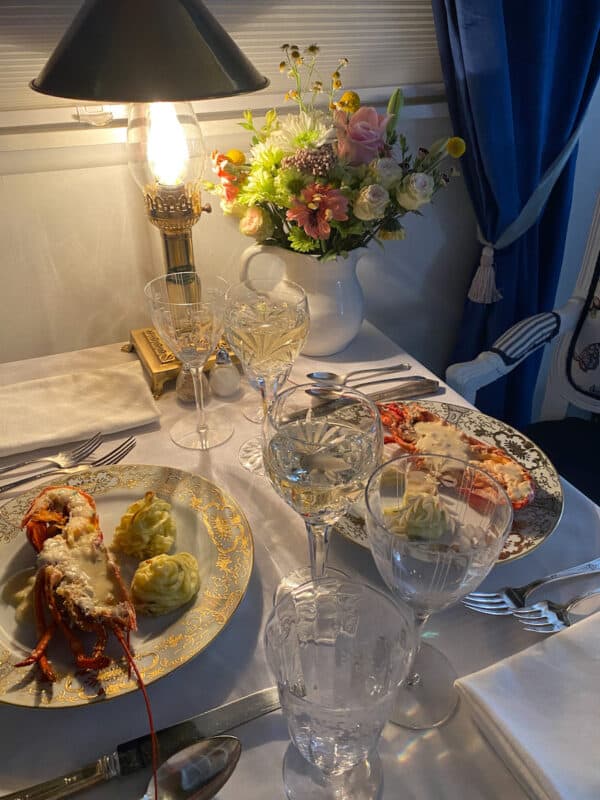 Traveling on the Venice-Simplon Orient Express Train
There are many a number of routes you can take on these luxury trains.
My dream would be to take the train from London Victoria Station and travel across the English countryside and then through the Italian countryside with a final destination of Venice Santa Lucia Station.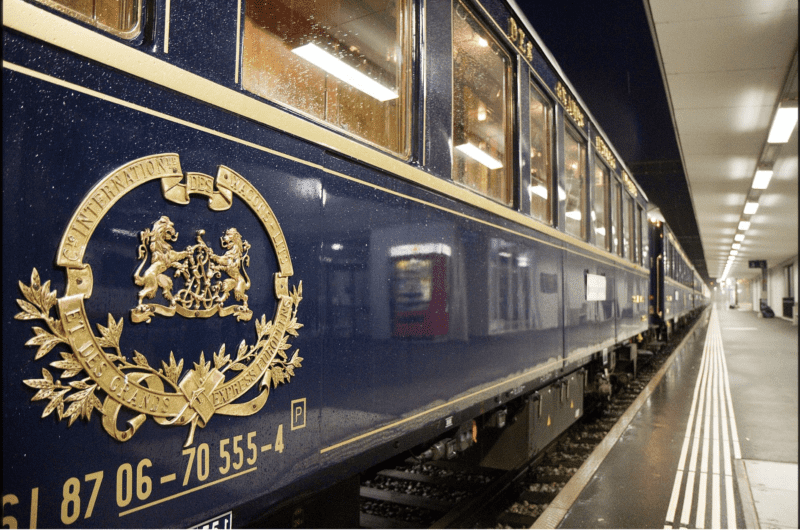 Accommodations include several different rooms; including single cabins with twin beds to the grand suites. The only rooms that have their own bathrooms are the suites. Each room however does have a sink with hot and cold water.
That is so interesting to me that these luxury trains don't have private bathrooms for all guests but they are vintage carriages from the golden age of travel that take you on the trip of a lifetime.
It's my impression is that the unique dining experience is what this trip is all about. I've had so much fun imagining its glamorous history.
While there wasn't much mention of the culinary delights in the book "Murder on the Orient Express" during research it was very easy to find what would have been served in the 1930s.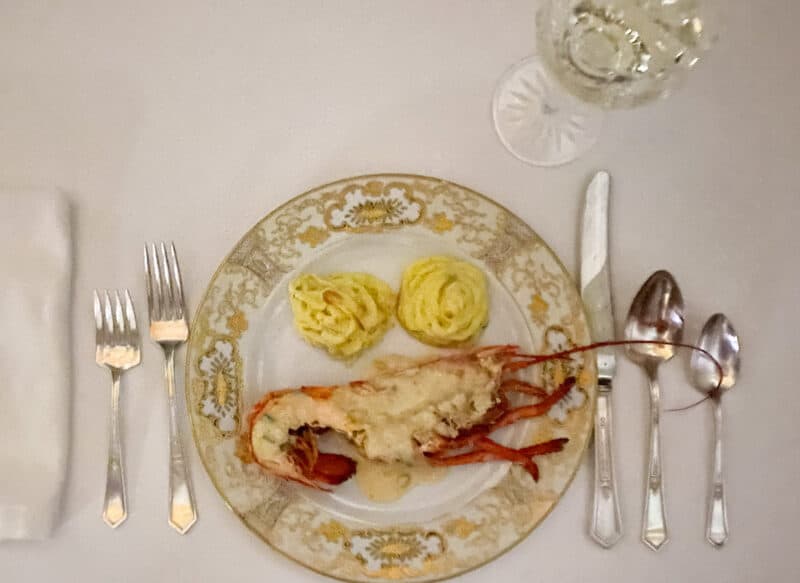 The Virtual Book Club
What an adventure a book can be. It can take us on journeys that we might never be able to take any other way than in our imagination.
I'm so excited to be on this journey with my blogging friends.
I hope you enjoyed all of our different posts inspired by our monthly book.
Peace & Love,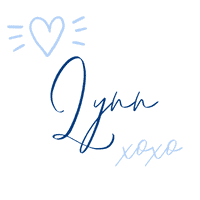 Head over to Cindy, Crystal, and Erin's posts to see their home decor inspiration from the book. Click on the link below their photographs to take you there.
Cindy
Reinvented Delaware
Crystal
Sweet Valley Acres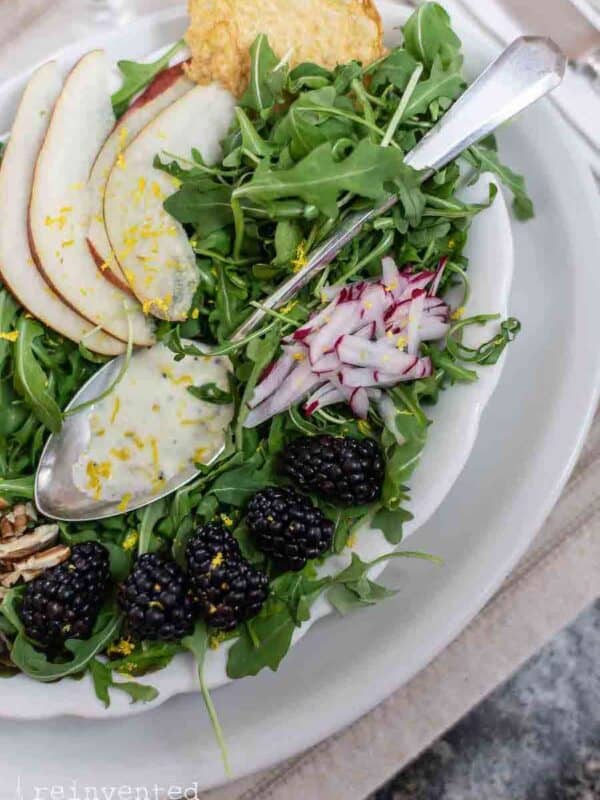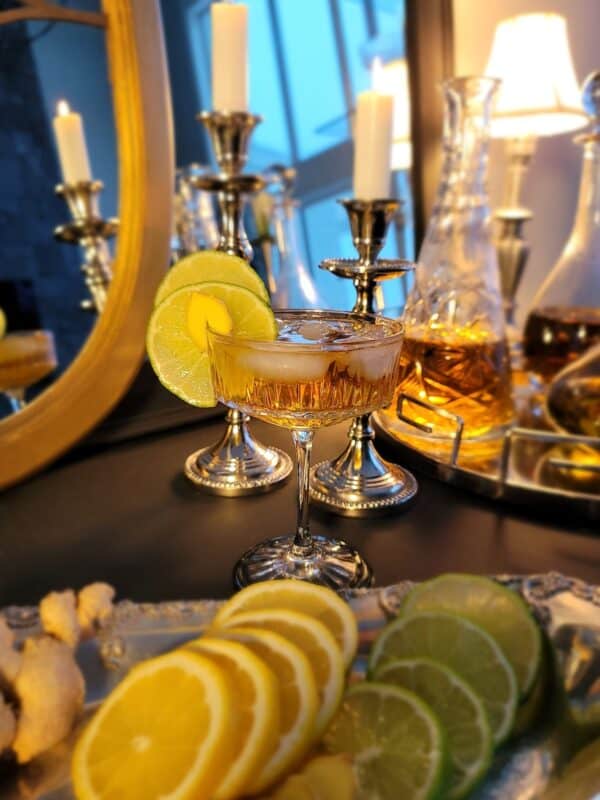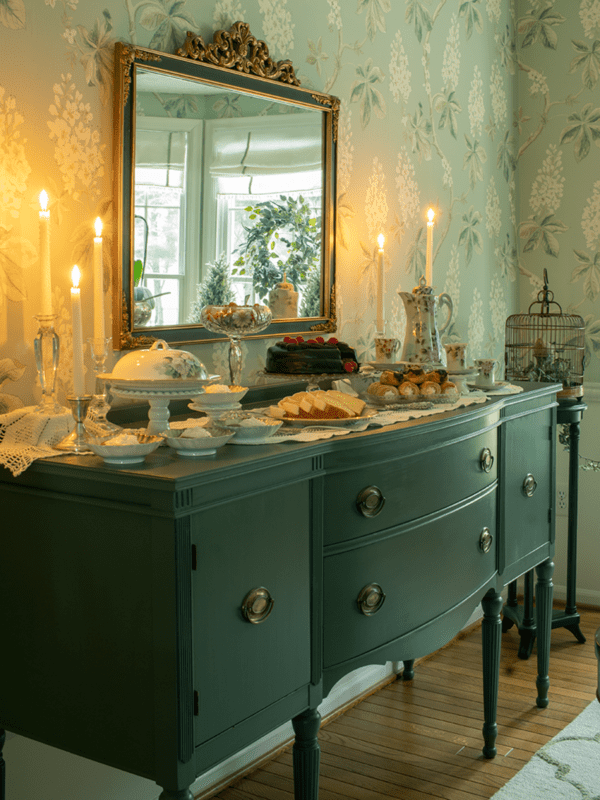 A great way to remember this article is to save it on one of your Pinterest boards. You can find the pin button in the top right corner of the photo below. Also, don't forget to follow me on Pinterest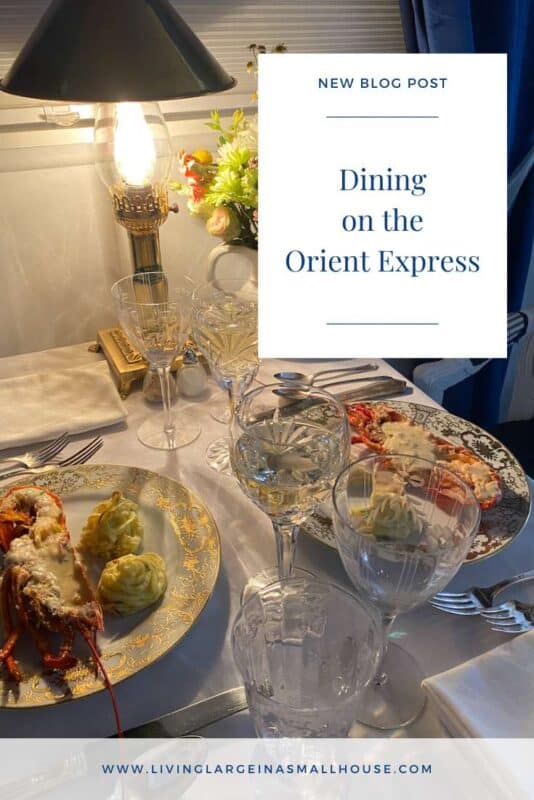 Living Large Podcast
On the Podcast this week, I had the best chat with Julie who is an owner of a local home decor store. I get many of the accessories in my home from her shop.
We talk about so much including her insight into design trends she sees in 2023.