Brightroom is Target's New Organizing Line
Did you know Brightroom is Target's New organizing line? It was just introduced and it's Target's first home storage and organization brand.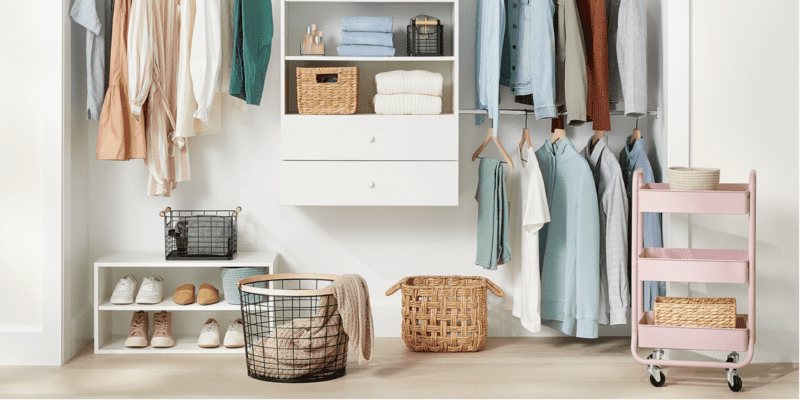 Affordable and Aesthetically Pleasing
The line is both very affordable and aesthetically pleasing. If you've been following me, you know that I love to organize. I'm actually doing a 30 Day Cleaning & Organizing Challenge with some of my readers right now. So at this little house, we are all about anything that makes our organized spaces both functional and pretty at the same time. It's certainly not too late to join us. We just started this week and the program is very flexible.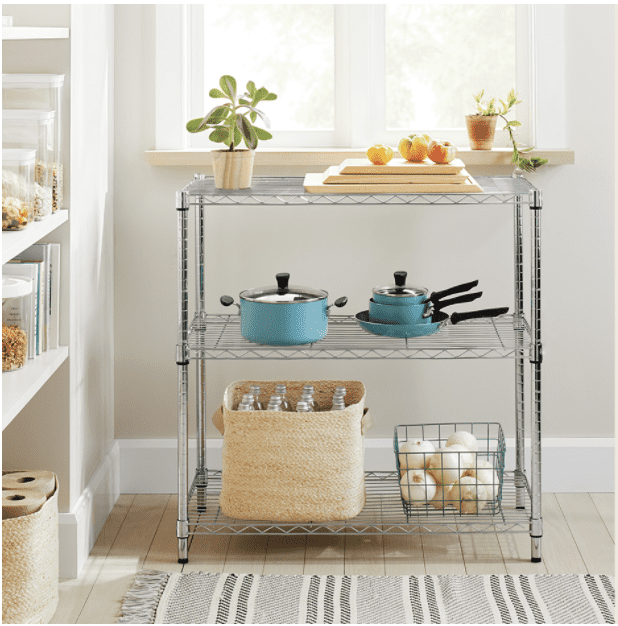 Convenient
When I went to take a peek at all the organizing goodness, I found that every item that I was interested in was available for 2-hour pick-up at my local target. I don't know about you but here in Chicagoland, it's cold in February so I'm really happy that I can order and have my purchases brought right out to my car. How convenient and cool is that!!!
"For Every Minute Spent Organizing, an Hour is Earned"
-Benjamin Franklin
Pantry/Kitchen Organization
While I have switched all of my food storage over to the glass, that might not be the wisest solution for you if you have little ones or Grands who get into things or are able to access some foods for themselves. The Target line has some really great food storage items.
I absolutely love lazy susans and refrigerator and drawer organizers. I also really like layered risers. While I don't use them for my home, I've used them in other people's homes for spices and canned goods. They are awesome for being able to see what is in the back of a deep cabinet or pantry shelf. I'm also a big fan of organizing things like snacks and boxed items in baskets.
The Brightroom collection has all these things and the price is amazing!
Click on the Photo's to take you to Brightroom

Clothing, Closet & Bedroom Organization
Having matching hangers in your closet takes up less room (believe it or not) and is just so appealing to look at when everything is hanging on the same hanger. I also store shoes that aren't used as often in shoe boxes. They stack neatly and our shoes don't get dusty. If you have clear one's you can see what is in them, if you get boxes that aren't transparent, then a picture of the shoe on the end is a great idea. And yes, Brightroom has these too.
Don't forget about the space under your bed. For some, this is a great place to store out-of-season clothing. I store all of my wrapping supplies under my bed.

Bathroom Storage
We only have two small bathrooms in our home. Consequently, I have to use every possible inch of space in them. I have built-in shelves over my toilets. In the bathroom upstairs that gets used the most, we have a built-in cabinet (floor to ceiling) across from the toilet. I also have vanities with one door and three drawer configurations because drawers just make more sense for storage.

Playroom, Office, Den and Laundry Organization
While I no longer have to store toys, I did and I know that it was probably the most challenging thing that I had to deal with. I'm a huge fan of cabinets (or the like) that can house a number of baskets for smaller items. This can be used as a place for your TV, a sofa table for behind your sofa if it's not up against a wall, or just a stand-alone piece of furniture in your room. Until recently we had a very large square coffee table with a huge drawer in it and that was where all the games lived. Large baskets are also great as storage options for larger toys, they also make great organizers for pillows and throws
I'm a huge fan of rolling carts, I have three of them. One is in my office and I have storage boxes in the bottom two bins for receipts, instructions, etc., and the top shelf is where my binders and planners are. I have two more that organize all of my craft supplies.
We are in the process of renovating our laundry room so I'm not 100% sure what I'm going to use for storage in that room but a rolling cart might be an option for all of my cleaning supplies in the new closet. I also need to incorporate a station for separating clothing in the laundry room. The rolling cart looks like a possibility to me. It's very functional for separating and then hanging clothes that air dry.

direct access my amazon store
On Amazon
Did you know that you support my little business by purchasing through my links?? The price to you is the same but I receive a small commission on ALL the purchases you make when you shop through one of my links. I appreciate you helping Living Large in A Small House to grow!
Brightroom is Versatile
What was so interesting to me as I was going through all the pieces that are available is the versatility. I could see how I could use so many of them in many different rooms, for many different applications. Many of the items are also available in other colors which is so nice if you, like me, want things to match your room.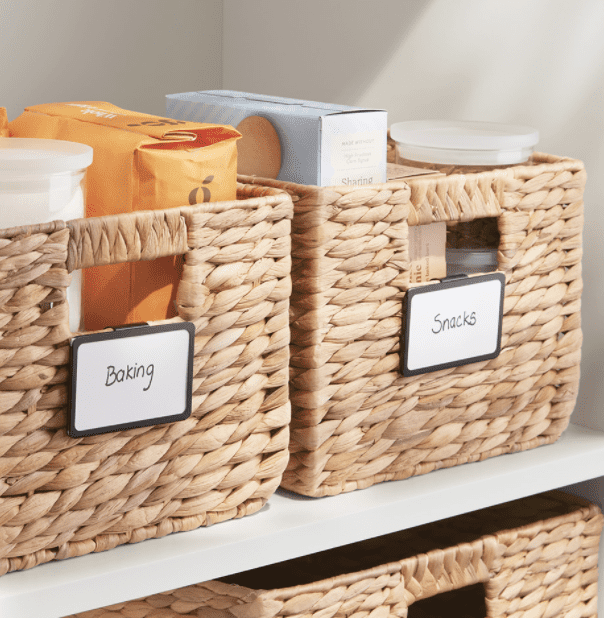 Brightroom is Afforability
I was also so impressed with the prices. There were some items that were $1. Full disclosure, I just have a few pieces that I conveniently picked up at my Target store today and I haven't seen everything that is available. If the pieces I have are any indication of the rest of the line, you will be pleasantly surprised. The quality is pretty amazing considering the price point.
I'm so excited to share with you that Brightroom is Target's New Organizing Line and it is perfect for my 30 Day Cleaning and Organizing Challenge.
Peace,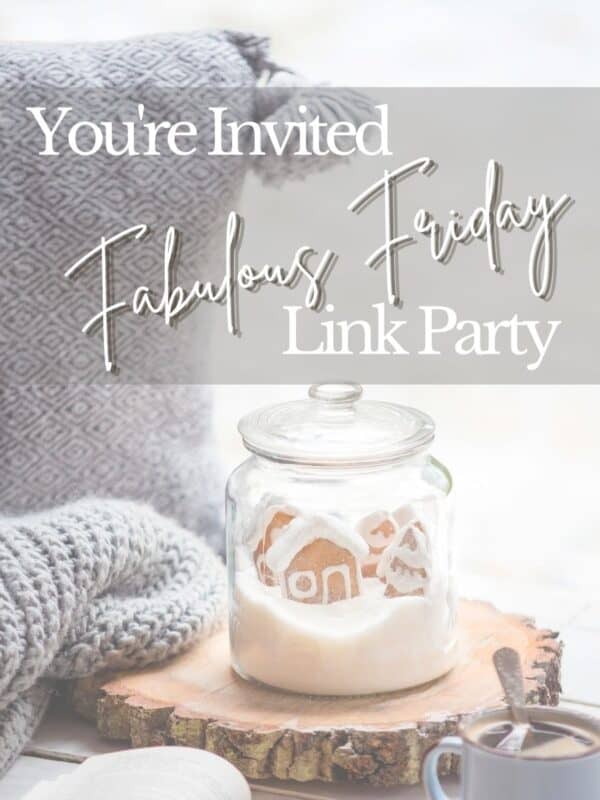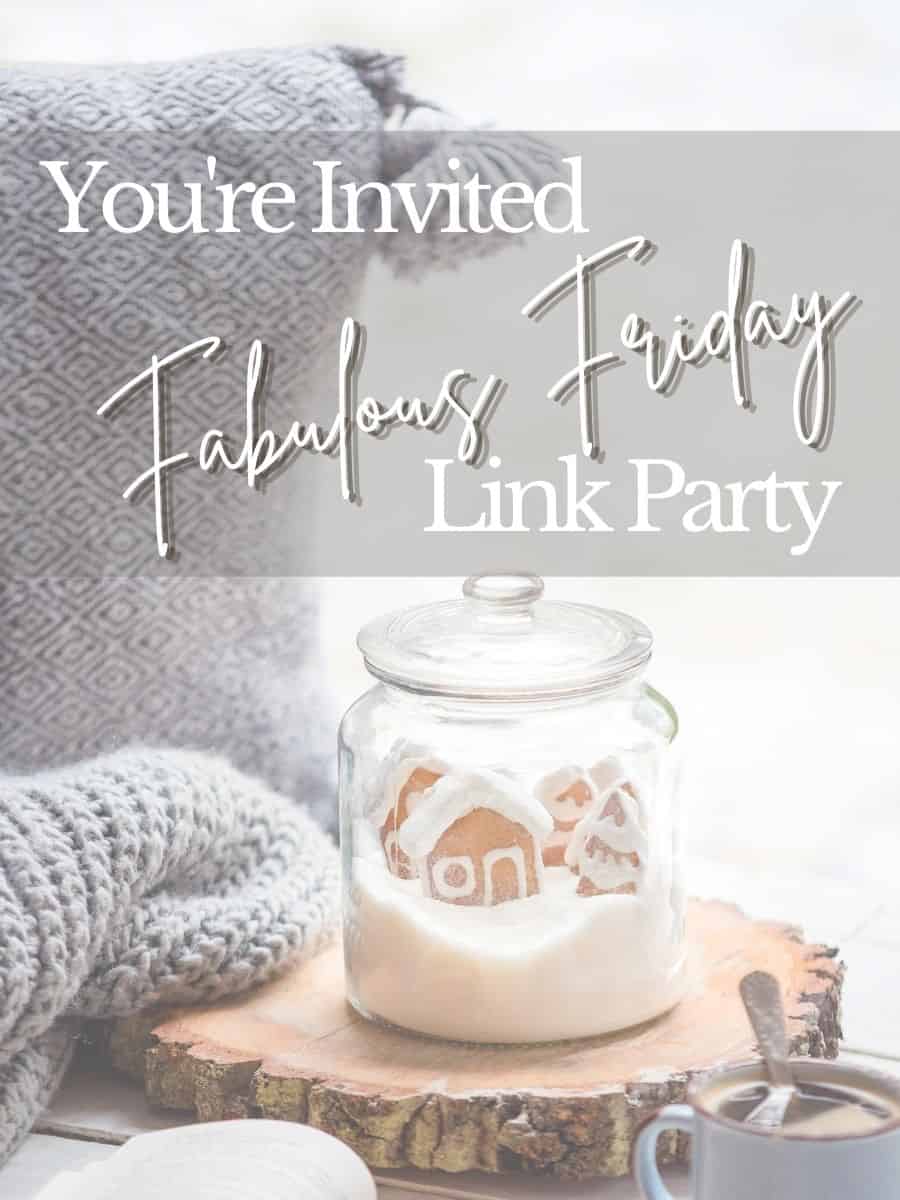 Fabulous Friday Link Party
If you're a blogger or just looking for lots of inspiration, visit the blog on Fridays for our Fabulous Friday Link Party. I along with Diane from South House Design, Renae from Peacock Ridge Farm and Michele from Vintage Home Designs are hosting this fun event. It starts on Friday, February 4th at 8:00 am EST and ends on Mondays at 12 noon.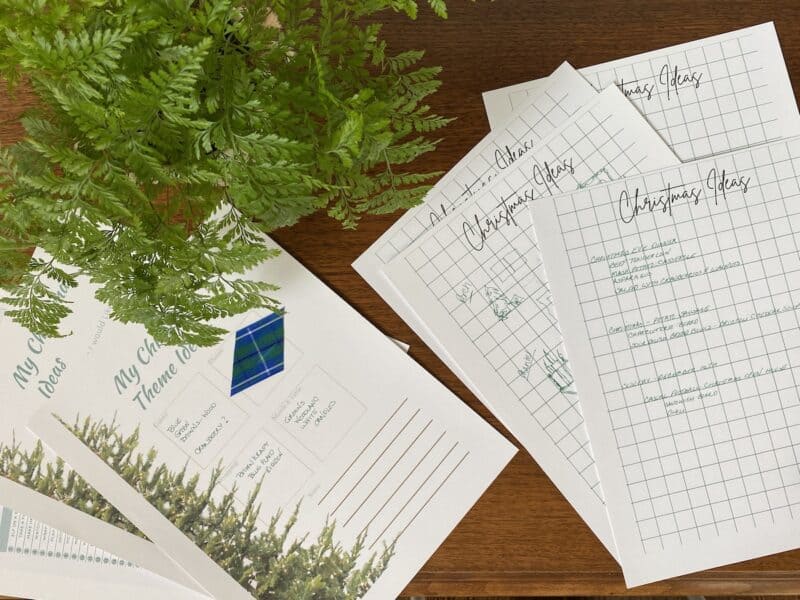 get access to all my printables
When you join my newsletter