Tribute to Amy Krouse Rosenthal
Amy Krouse Rosenthal
(April 29, 1965 – March 13, 2017)
This is my tribute to Amy Krouse Rosenthal. Today would have been her 52nd birthday. Having worked for a company that publishes and sells children's literature, afforded me the chance to meet and get to know Amy. I was also lucky enough to work with the school that her children had once attended. I, like many, found out that Amy was ill when her column in the New York Times "You Might Want to Marry my Husband" was published. Already familiar with all of her children's books, it was then that I discovered that she wrote several adult books.
To say that I was devastated when I read the article would be an understatement. My thoughts went to "She's too young and this can't be happening to her" "Amy is too nice for this to be happening to her and her family". After she passed I read "Encyclopedia of an Ordinary Life" and "Textbook" by Amy Krouse Rosenthal. It just confirmed that she was in fact more down to earth than I knew her to be. When reading her book I came across many entries that I could identify with and made me feel even closer to her:
Train schedules make us anxious.
We both were on Bozo Circus.
She, like me enjoyed crossing things off lists.
I, like her can rattle off all 50 state in alphabetical order in 17 seconds.
We both grew up in the Chicago Suburbs.
Our parents had the audacity to move when we were in our Freshman year of High School.

It seems that both of us probably ended up in a better environment and it was OK in the end.

We both deeply love our husbands and our kids.
The quiet of home, the mundane and a rainy, cloudy day are comforting for us.
Not only was she kind and generous she was also very, very human with some faults. I would like to think that I possess the very, very human with some faults, side of her!
I would have loved for my life to have had as many serendipitous events as hers. There is a possibility that I did but have never really thought about it before. Hopefully, they will come to me. The gift she had for remembering and Journaling her life will forever be a blessing for the family, friends, and readers. She was a beloved author with an extraordinary, ordinary life! I wish she was my best friend!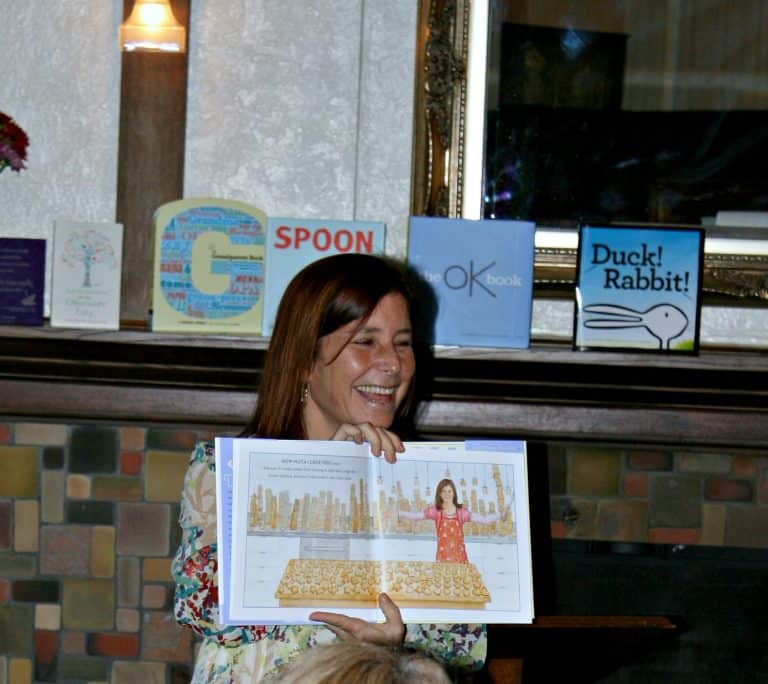 "People are just dying everywhere, all the time, every which way. What can the rest of us do but hold on for dear life" Amy Krouse Rosenthal
I'm so proud to have a platform and voice to pay tribute to Amy Krouse Rosenthal.
Peace,