Preserving the Harvest from my Garden
Now is the time of year when I'm moving indoors and preserving the harvest of my urban vegetable garden. I'm preserving my tomatoes, zucchini, carrots, peppers, and herbs.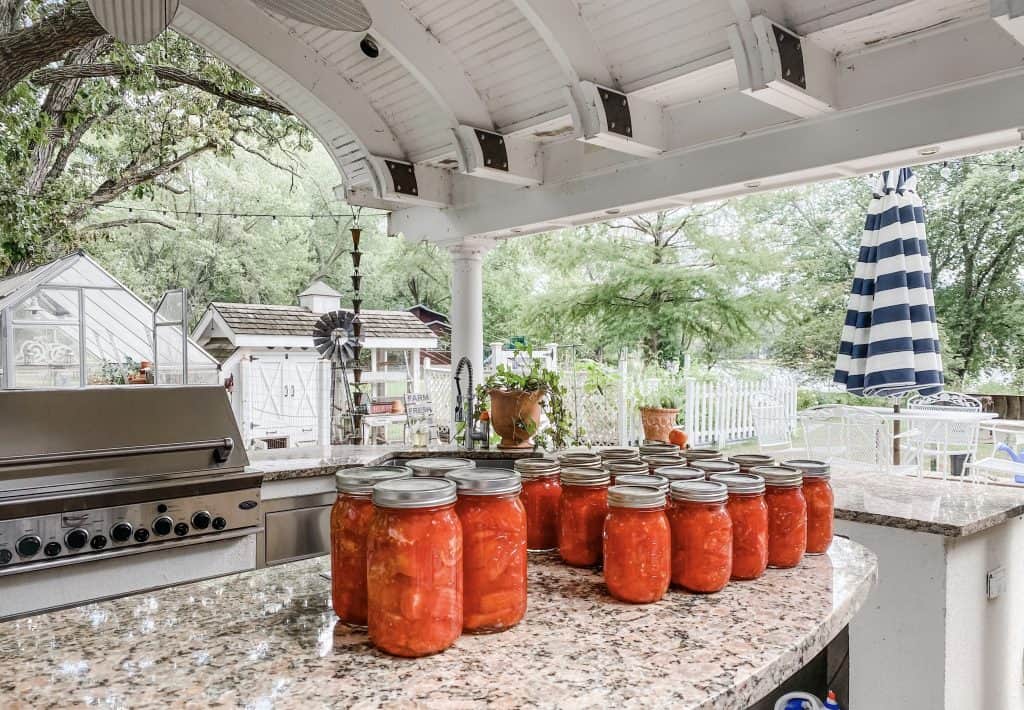 I'm a huge fan of canning tomatoes.
I used to can my tomatoes in a water bath.
About 3 seasons ago I bought a pressure canner. It saves a lot of time and I feel like I've had fewer issues with my jars of goodness.
Who doesn't just love that fresh-from-the-garden tomato flavor over pasta, in sauces, chili, and soups?
Trying Something New
This year with some advice from my Italian SIL, I also made a huge batch of sauce (gravy) and I froze those in meal-sized bags.
The easiest way to make the sauce is to process Roma tomatoes that have been washed and the tops cut off in the food processor.
I then add the liquified tomatoes into a very large stock pot and cook it with fresh basil, oregano, salt, and pepper. Once it has thickened then I let it cool down and put it into freezer bags.
I recently watched a YouTube video that Shaye from @theelliotthomestead filmed. I'm intrigued by how she roasts tomatoes and then packs them in oil in a glass jar, to keep in the refrigerator.
I will be working on that this weekend. She also did a segment on making herbed salt and I'm also going to do that as my garden is overflowing with herbs. I also make olive oil herb ice cubes and then throw those in the freezer. You can pop one or two in a pan to start so many dishes and give it that fresh from the garden herb flavor.
What I do with my chives and my jalapeño peppers is chop them and freeze them. I add the peppers to everything from chili to salsa. I use my chives in salad dressings and even on baked potatoes. They don't look fresh after they have been frozen, but they taste exactly the same and in dressings, you can't even tell the difference.
I have a pretty decent crop of carrots this year and so I'm going to keep a good supply in my refrigerator. I've read that the key is to not wash them before you refrigerate them and they will last longer. We'll see how that goes! I'm also going to freeze the remainder.
With carrots, you just need to blanch them for about 3 minutes before you put them in freezer bags. That will be a pretty easy task. If you want to can carrots, you have to use the pressure canner and quite frankly, I've put that baby to bed for the season.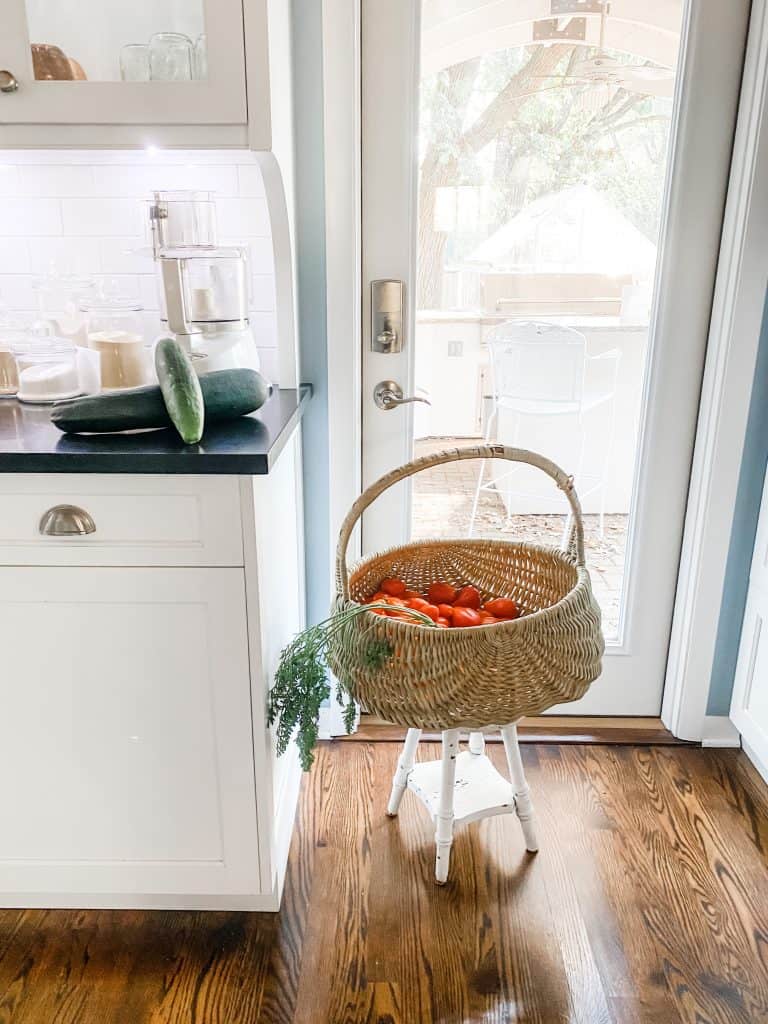 I also think I will have a few more zucchini before the season ends. In the past, I have just chopped up zucchini and put it into freezer bags. I pull them out and throw them into a frying pan with olive oil, garlic, and canned tomatoes. So yummy over pasta. I may try drying them and packing them with oil. This is similar to my plan for the remainder of my Roma tomatoes.
Are there lots of New Gardeners out There?
This pandemic has clearly brought out the gardener in many of us. I know this because you can't find ball jars, lids, and rings anywhere! Luckily for me, I have a really good supply in stock for preserving my harvest from my gardens. As soon as they're more readily available, I'm planning to stock up for next season.
I don't have a huge vegetable garden but it gives me enough yummy preserved goodness to last for a good long while. I believe it's about 12′ x 12′. (Handy just corrected me. It's 16' x 16') Soon the garden will have gone back to sleep and got a covering of snow; recovering for another year of a bountiful harvest.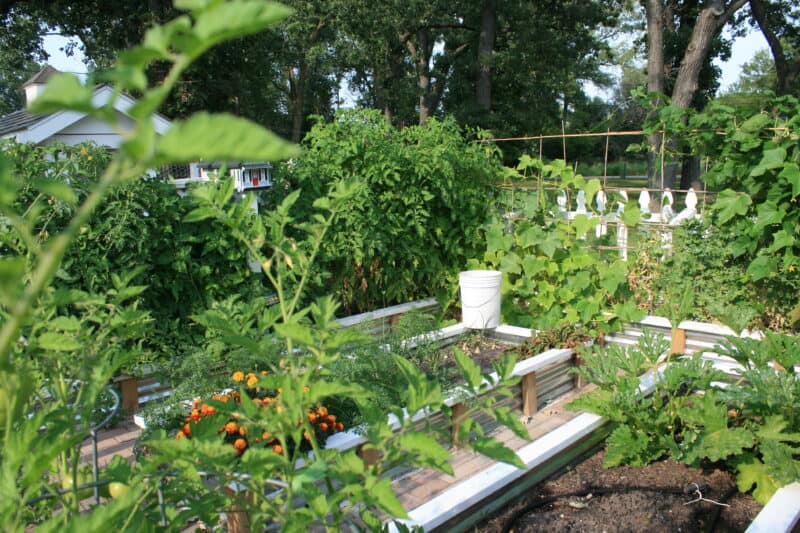 If you're considering a vegetable garden for next year; I heard an amazing little trick the other day. Layout plastic tarp where you plan to have your garden. Hold it down with some rocks or wood logs and generously cover it with straw. By next spring the grass will be dead and you will have an area ready to till with some nutrients.
Cheers to garden tomatoes in the dead of winter!
Peace my Friends!