How to Get Rid of Cable TV
Do you want to learn how to get rid of cable TV? After years of thinking about it we have finally cut the cord to our cable TV. We've had 25+ years of not great cable service and our bill hovered between $279 and $290 a month. Enough was enough. So just to be clear we didn't cut the cable. We still have to pay Comcast for internet service to our home. What we don't have is any other services. We use streaming services for watching TV.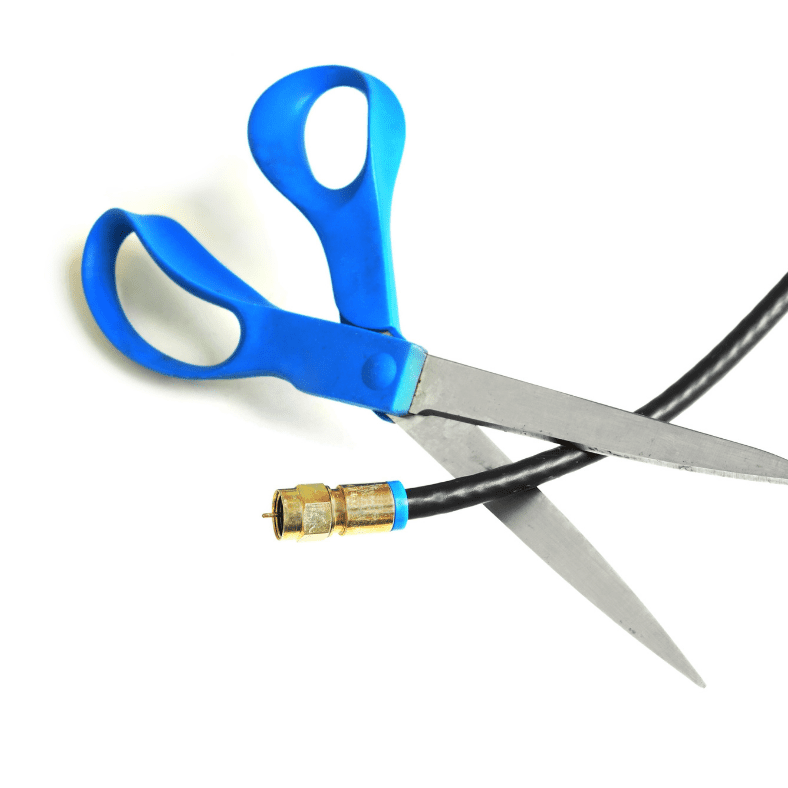 I've been exploring this option for some time and it just seemed too daunting to tackle. It wasn't until we were having dinner with friends and they mentioned they had done it. Their explanation made it sound so simple so we began to really consider it.
The first thing we did was buy two new TVs. We purchased a Samsung TV and soundbar for our family room and bought a smaller Insignia Fire TV for my office/den.
Extra Equipment
We didn't want to rent our router/modem anymore so we purchased two separate pieces of equipment a NetGear AC1750 Smart WiFi Router and NetGear High-Speed Cable Model #CM700 Modem. The purpose of the separate units is to take advantage of the antenna on the modem so we have extended the internet range. With our old rented router/modem we couldn't get internet service in our backyard living room (steps away from our back door). Our home is only 1,500 sq., ft., so you would think we would be able to get a further signal. Once again I will say it "our cable service sucked".
We also bought a Fire Stick for the new Samsung TV and one for our master bedroom TV (It was one of our newer TVs) that already had some Smart TV features. Basically, the Fire Stick becomes your TV remote control.
Services
We already subscribe to Netflix so the $14.99 a month that we pay was already an existing bill. We also already have Amazon Prime so we have access to thousands of movies and TV shows. What we did add was Hulu LIVE which now is our primary streaming service. For $44.99 a month we get many of the channels we watch on LIVE TV (ABC, NBC, CBS and so much more). It also has the feature to record your shows to watch at a later date. We don't have as many channels as we used to but honestly we didn't watch 3/4ths of them. We are finding that we don't seem to be missing anything. Interestingly enough we don't watch as much TV and that is a good thing.
Final Step
Handy took all the cable service equipment to a local location to turn it in. We were paying around $80.00 a month for internet. He saw an ad for $55.99 per month for the internet (Blaster Package 150mbps) so he basically told them if they didn't give us the promotional price, we would cancel everything. They did give us a lower price. I'll have to mark my calendar to call each year and get the price back down 🙂
Bottom Line
We are saving so much money using streaming services vs. cable and we are actually thinking of lowering our bill to eliminate the recording feature on Hulu because we don't really use it and we can always find the episodes at a later date.
Hope this information on how to get rid of cable TV was helpful!
Peace,