It's Time to Refresh my Porch Pots for Fall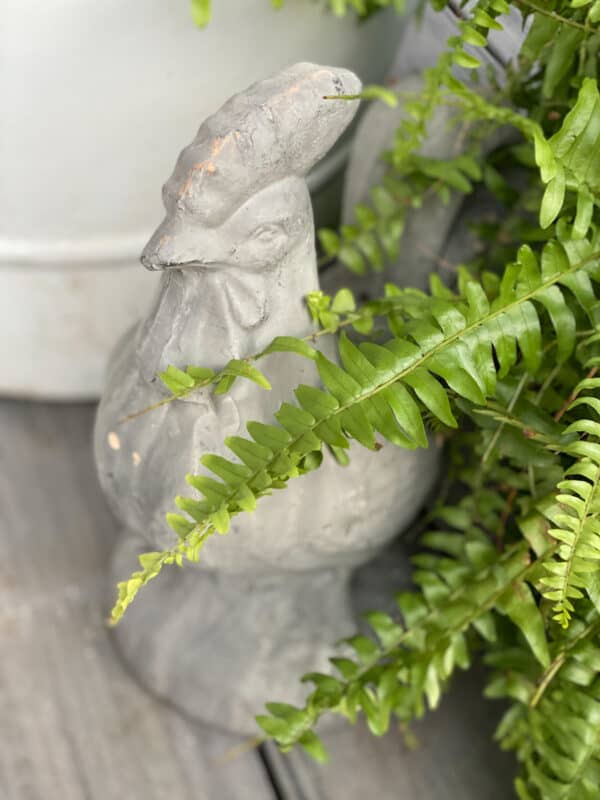 It's time for me to refresh my porch pots for fall. We've had a lot of really hot days this summer and my pots are a little worse for wear. Because I don't remember to water my pots every day, they just aren't looking great now.
Some of them have a few dying plants and some of the plants are getting really leggy and they just don't look the best.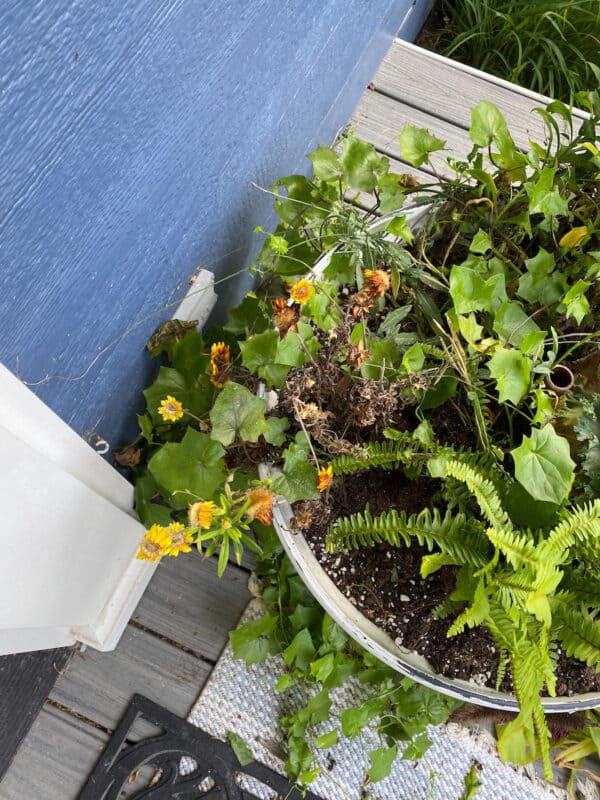 Time to Visit the Nursery
I headed out to my local nursery to shop for some fun plants to perk up my pots for fall and also give them a different look. There were so many fun things available for autumn.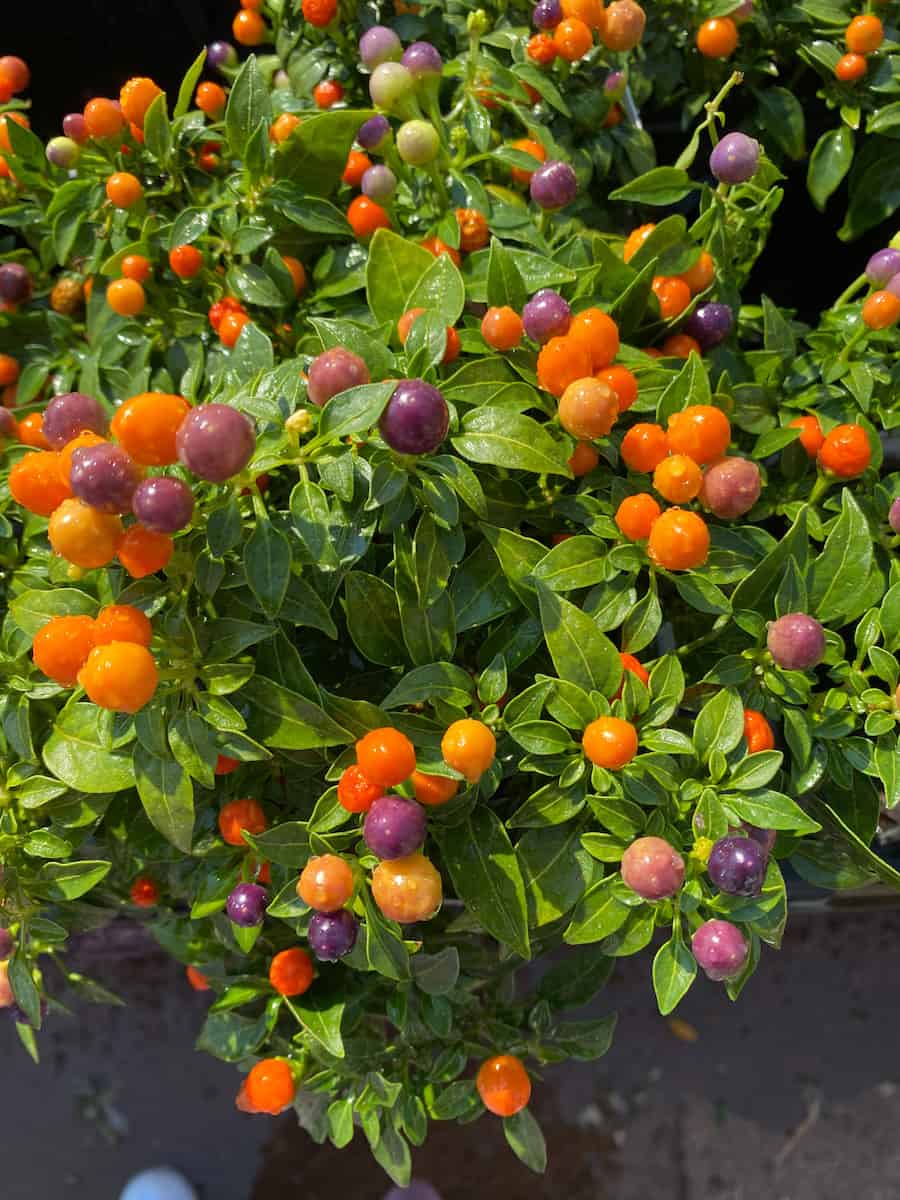 Here are some of my favorites to add to my pots for fall interest:
Grasses – Add interest and height
Mums – Provide some beautiful color
Ornamental Cabbage – Great fall texture
Winter Pansies – Some winter over until next year
Fall Vegetables – Bonus: you can eat from them
Ornamental Peppers are really fun for fall
Celosia
I am hoping that some of my plants that are in the container are still doing well and can be reused. One of the things that I typically keep in is my vines. Actually, for any plant that is still doing well, I will try to keep it in the pot. Possibly, It just needs a different placement because of its growth. I typically only have to put in about 3 new plants in my pots to give them a beautiful fall refresh.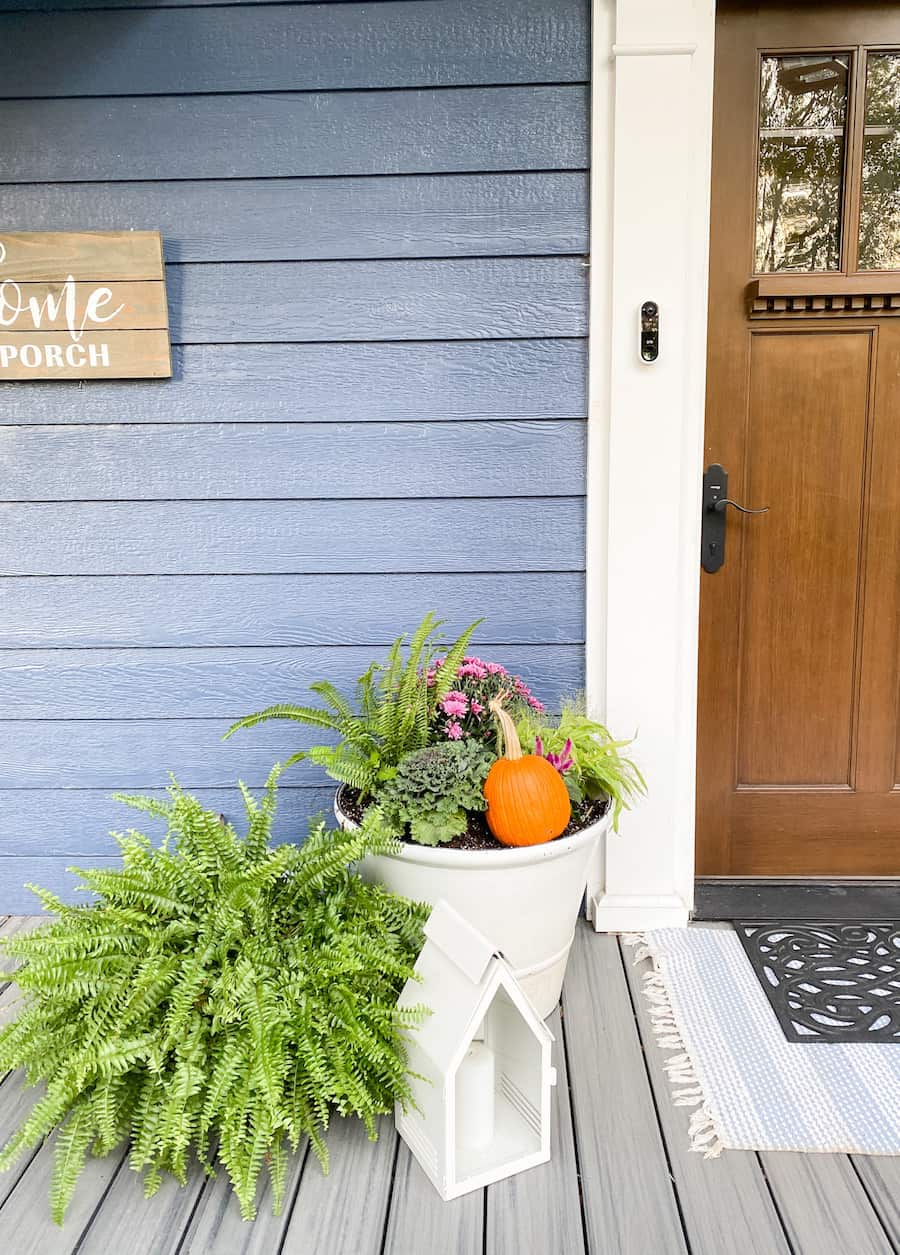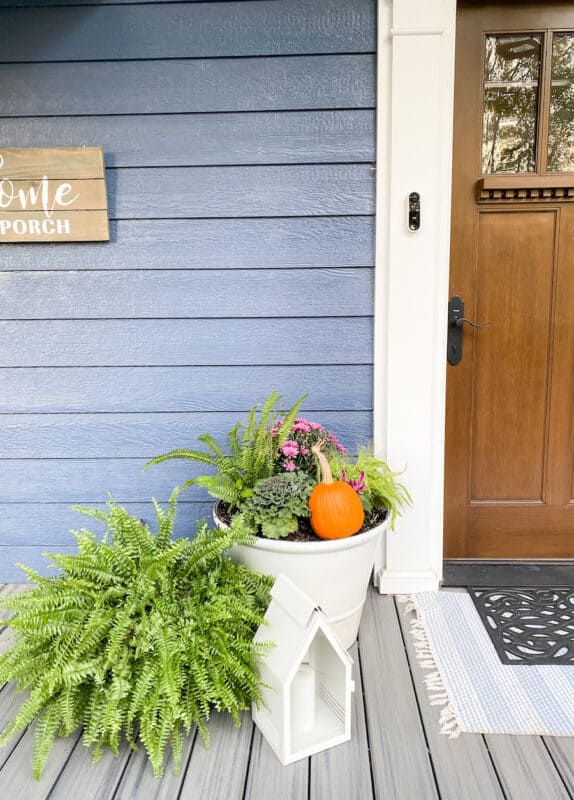 Once I took everything out of the pots and accessed them, there really was only one thing that I was able to put back. It was the "Western Queen" Fern. It was something that I put in later in the summer season. I'm sure that is why it's doing well. My vines were out of control. The parts that looked nice were at the very ends so I knew they couldn't be part of the refresh. I was sorry to see them go but they had earned time to rest.
I found a beautiful cranberry-colored mum plant that I got for a steal at my local grocery store (3 for $15). This would be my anchor plant. Next, I found some really fun grass that has an almost corn stalk look to it "Frosted Explosion" Panicum. I chose it for my flowy plant. The minute I saw it, I knew it was coming home with me. Additionally, I added "Intenz" Celosia for more color, and of course, I had to add an ornamental cabbage plant to the mix. These four plants along with the old fern were exactly what these pots needed! I love it! Five plants were the magic number for my pots.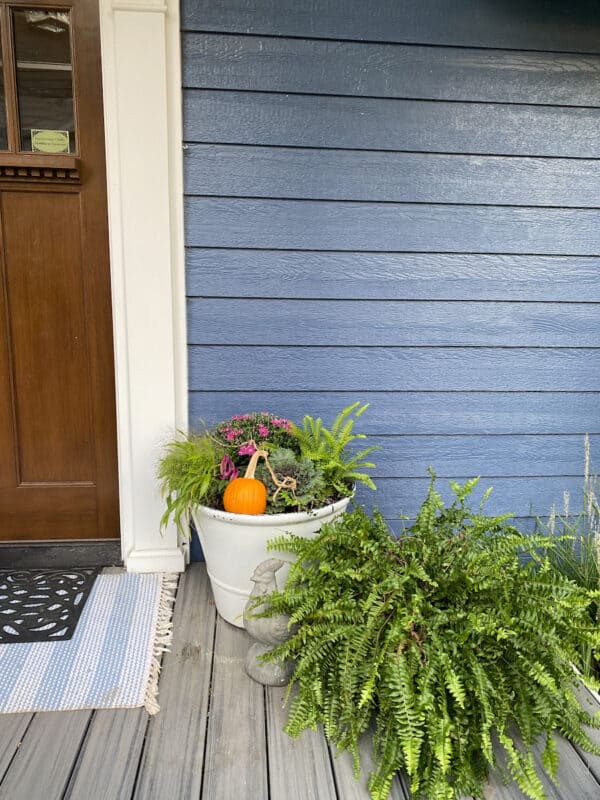 Once I was done, I tucked in a pumpkin that I grew in my garden this year. But that is a whole other story. I planted a pumpkin plant in my garden for the very first time. I have 6 cute little pumpkins but the plant literally took over my garden. I'll have to rethink the whole pumpkin thing next year!!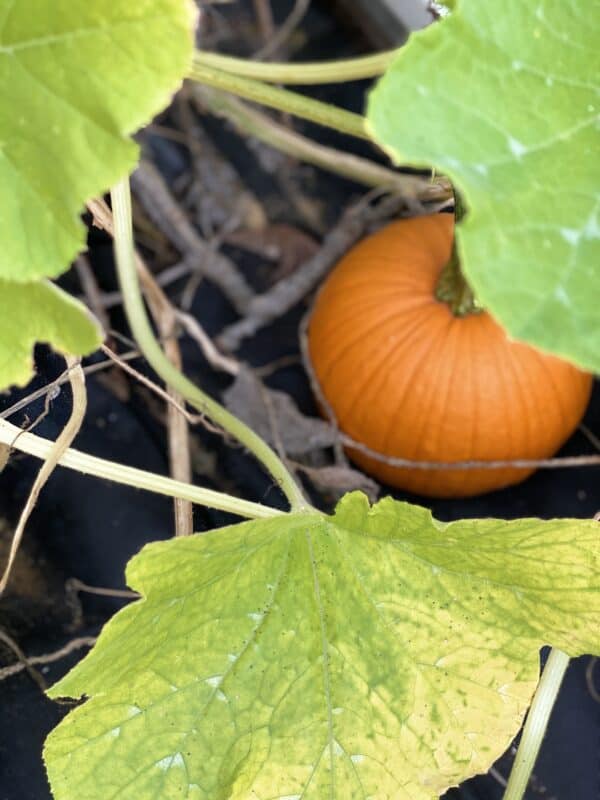 (Affiliate links are used for your convenience at no additional cost to you. Read my full disclosure HERE)
Other Things Happening in the Fall
My gardens are one of my passions. I was told by one of our gardeners that at our age we shouldn't be adding; we should be making them more minimal. However, I'm so glad I didn't listen to him.
In one of my posts from a couple of weeks ago, I talked about other things you should be planting in the fall. You can find that HERE. There is still a lot happening in the yard if you're a gardener.
I'm so happy with the way my pots turned out and it actually inspired me to give the whole porch a fun fall new look. I will share that with all of you next week.
Thanks for spending some time at this Little House,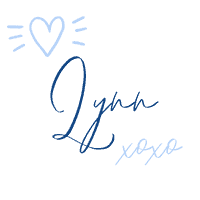 A great way to save these ideas is to save it to your Pinterest boards. You can find the pin button in the top right corner of the photo below. Also, don't forget to follow me on Pinterest