Easy Holiday Dessert with an Italian Flare
I'm excited to share the following post from my friend and former co-worker, Judy Palermo. Judy lives in Canfield, Ohio and like me, shares a passion for all things homemaking. You can follow her blog at www.myheartinpen.com where she shares her love of home in her tales. You can find my post on her blog. Welcome Judy –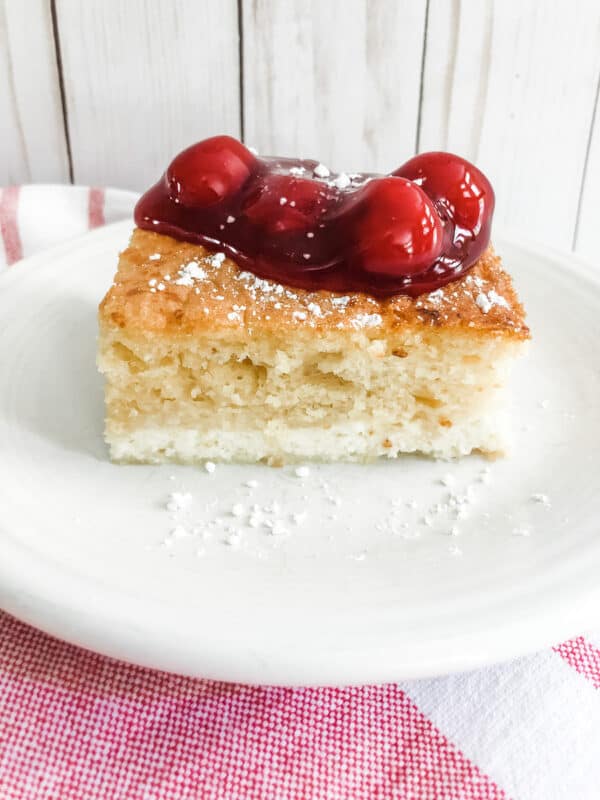 We built our home 19 years ago in a quiet, wooded cul-de-sac in the city I grew up in. Our kids were toddlers. We couldn't wait to start living in our brand new home still smelling of new carpet and freshly painted walls.
Our next-door neighbors, Pat and Elaine, were already settled into their home a couple of years prior. This sweet couple, about 30 years our senior, still believes in the magic of being neighborly. I remember Elaine walking over through our unfinished yard, carrying a cake to welcome us. This Italian Ricotta Cake ​recipe I'm sharing with you is delicious! It's made with sweet and creamy Italian ricotta cheese and, believe it or not, a boxed cake mix. With Pat, Elaine, and my husband hailing of Italian descent, and my love of sweets, I knew right away we would become fast friends. Nineteen years later, we have shared glasses of wine, great conversation, and many years of friendship.
This cake is easy to make with simple ingredients. The texture is unique with the ricotta and its base flavor is sweet vanilla. This makes a great dessert over the holidays because of the festive, cherry red topping. I hope you enjoy it as much as we still do with the memory of my lovely neighbor welcoming us to our new home.
Elaine's Ricotta Cake
Ingredients
1½

pd

ricotta cheese

3

eggs

¼

cup

milk

2

tsp

vanille

Yellow Box Cake Mix

Powdered Sugar

Cherry Pie Filling
Instructions
Make yellow cake mix according to directions and pour into a 9" x 13" baking dish.

Spoon above mixture over cake.

Bake at 350° for 1 hour.

When the cake has cooled, sprinkle with powdered sugar and serve with cherry pie filling over the top, if desired.
Thank you so much Judy for sharing this recipe and story of friendship! Given this time of different holiday traditions, wouldn't this be a nice treat for even your long time neighbors?
Peace my Friends,