7 New Outfits for This Fall
I bought a few items to create 7 new outfits for this fall. Well, actually I bought 7 new items that will make a whole lot more than 7 new outfits for this fall.
I subscribe to the capsule wardrobe concept but it means I need to make a few new purchases each season to switch up my look for the season. Find out about capsule wardrobes HERE
Last fall I was pretty hunkered down and I didn't do any refresh to my wardrobe. Prior to that, I was working full-time at a corporate job and my attire was much different.
This fall I'm turning over a new leaf (How funny am I) 🙂 I'm really tired of the old frumpy clothes that I've been wearing for years. I typically put on my gardening(slash)painting clothes and go about my day. Well, those days are over!
I actually did buy myself a few new things for spring and summer and it helped me to feel put together when I ran out or someone comes over to visit.
My choices for fall were: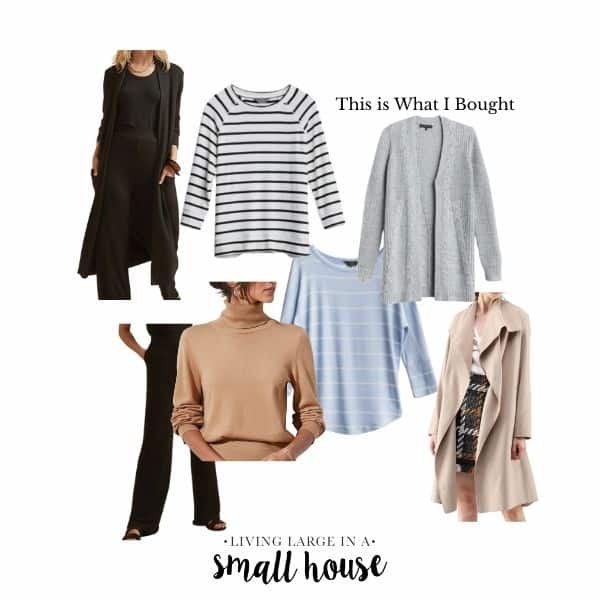 Camel Duster
Camel Turtleneck
Black knit pants
Black knit long sweater
Gray cable knit cardigan
Light Blue Striped Sweater
Black and White Striped Sweater
These are just a few of the ways that I plan to mix and match them with clothing that I already own.
"Affiliate links are used for your convenience at no additional cost to you. Read my full disclosure here."
I hope I've inspired you to add a few new pieces to your wardrobe for fall. You should take an inventory of the clothes that you already own and feel good wearing before you go shopping. Make your purchases around what will go with what is already in your closet.
I also Googled fall fashion trends for 2021 and stumbled upon Harpers Bizarre. Looks like I won't be on any runways this year but it was fun to take a peek at what the in crowd will be wearing. Despite that, I will be feeling better about myself in my new outfits.
Peace,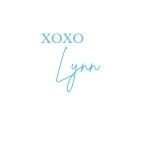 Don't forget to check out our NEW Living Large Podcast. You can find us just about anywhere you listen to podcasts or click on the button below:
If you want to save this post, pin the image below to your favorite Pinterest board. Just hover over the image and click the red button in the top left corner. You can also follow me on Pinterest!