Saturday at This Small House #45
This post may contain affiliate links. That means if you click and buy, I may receive a small commission (at zero cost to you). Please see my full disclosure policy for details
Happy Saturday Friends!
There is always something fun going on at this small house. We were supposed to have company this weekend and they changed it to next and I'm glad about that because my house is in complete chaos.
I'm sure most of you think I'm completely out of my mind and to add validity to that…
Here is what I have coming up
Monday Podcast
Tuesday – Was supposed to be Fall Charcuterie Board but I will put that off a week for the company so not sure what Tuesday will be about ??
Wednesday – The start of the One Room Challenge

I'm working on my office/den/guest bedroom

Thursday – Fall House Tour
Friday – Fabulous Friday Link Party
Tuesday's Blog Post
This past week on Tuesday, I had yet another pasta recipe. I absolutely love pasta and I'm so glad that they make great GF pasta now.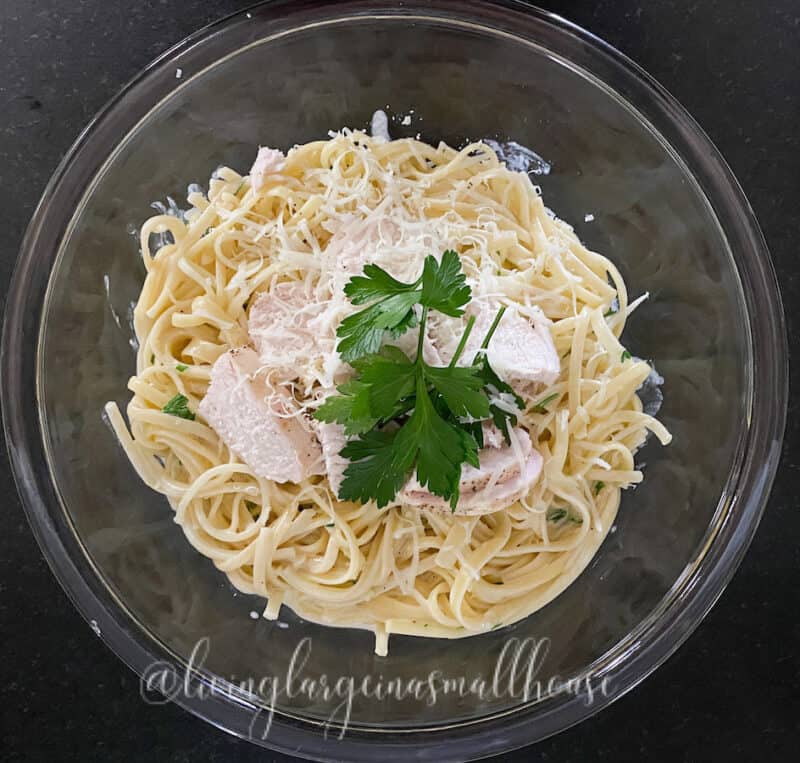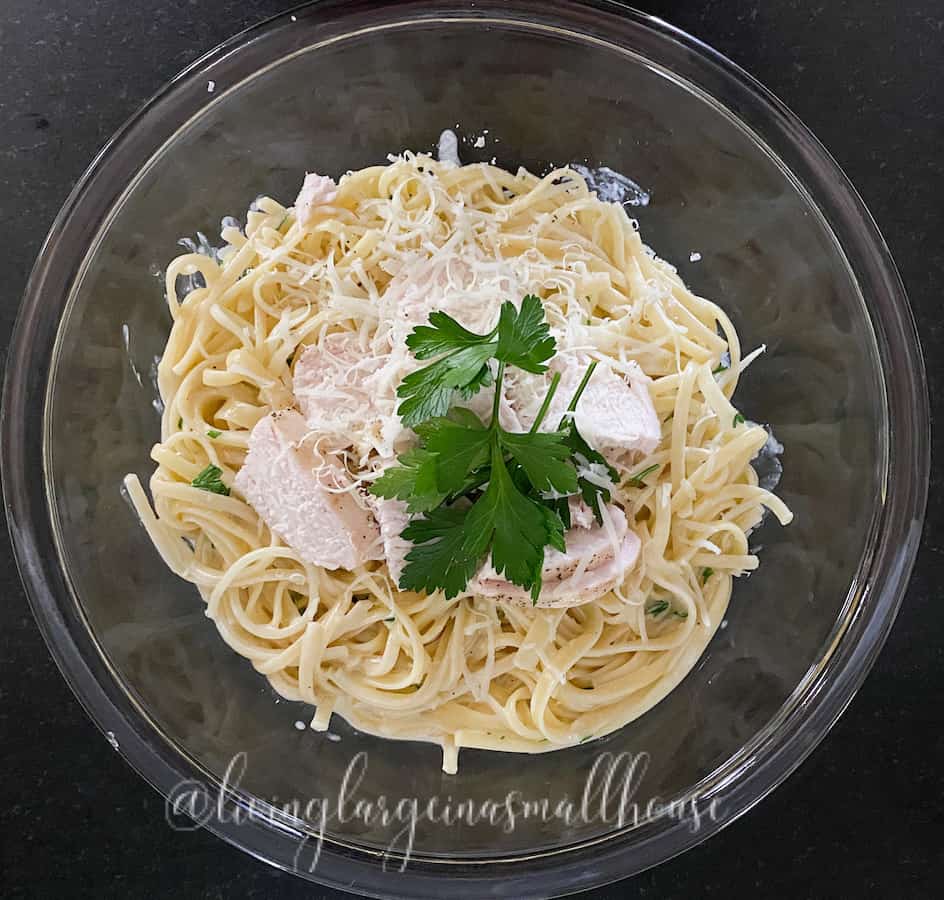 Wednesday Blog Post
It's week 3 of my Cleaning & Organizing Challenge and I'm working on my bathroom. I'm painting all the wood which includes a vanity, large built-in cabinet, over the toilet cabinet, mirror, medicine cabinet, baseboards, crown molding, door frame, and door.
You would never know this is a very small bathroom.
As I'm writing this the painting is nearing completion and I have to put everything back.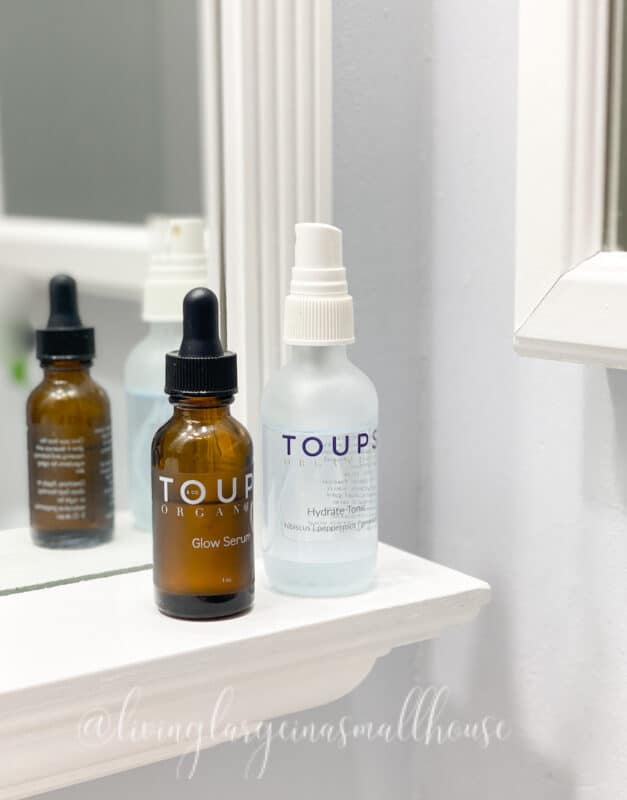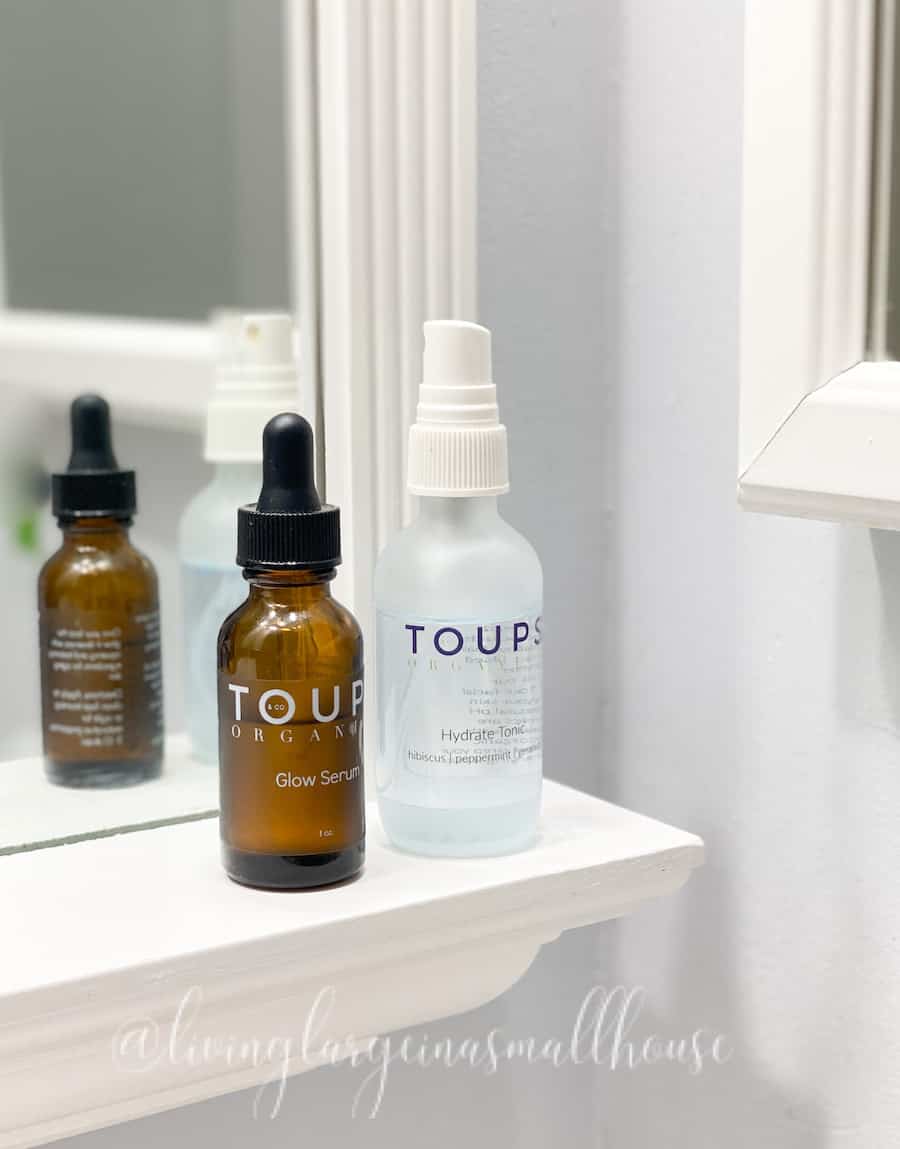 Thursday's Blog Post
I took everything off the front porch, power-washed it, and sprayed it for spiders (we have a real problem living near water) then I put everything back and decorated it with simple, easy fall decor.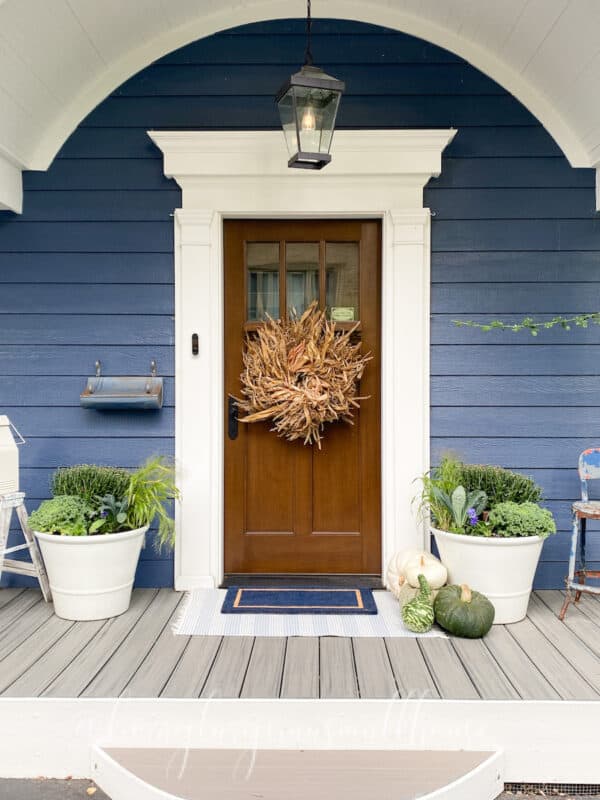 Fabulous Friday Link Party
If you're a blogger or just looking for lots of inspiration, visit the blog on Fridays for our Fabulous Friday Link Party. Along with Diane from South House Design, Michele from Vintage Home Designs, Amy from Amy Sadler Designs, Rich & Donna from An Organized Home, and Wendy from WM Design House I am hosting this fun event. It starts on Fridays at 8:00 am EST and ends on Mondays at 12 noon.

I had a great conversation with "Handy" this week, basically catching him up to speed on what needs to be done around the house this fall. It's a fun 20-minute listen.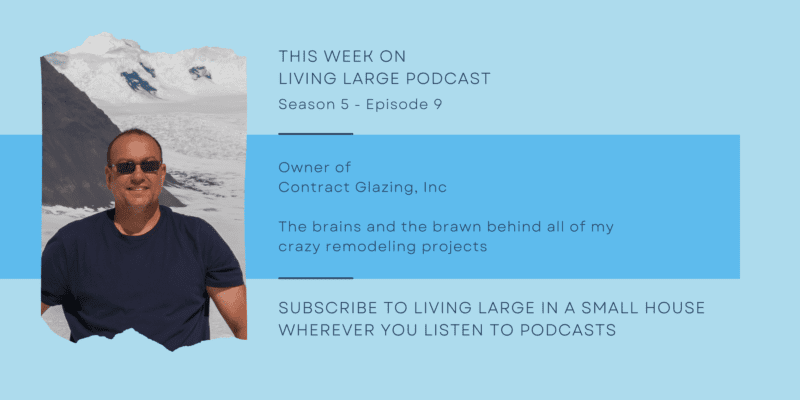 shop
My Amazon Shop
If you shop through my page links, I receive a small commission (at no additional cost to you). This helps support my small business "Living Large in A Small House".
Peace,
I hope you are having the best weekend!
You Don't want to Miss these Great Fall Posts
Rich & Donna Allen from An Organized Season created such amazing decoupaged pumpkins. They are my kind of pumpkins as they are lovely and very elegant.
Amy Sadler from Amy Sadler Designs has some Pottery Barn Terra Cotta Pumpkin Dupes
Lastly, I know it's not even October but if you like to plan ahead for the holidays; My friend Diane at South House Design is all about Christmas. Her custom Christmas Stockings are Beautiful!
I'm buying some for my daughters who are both setting up their new homes.
You can find last week's newsletter HERE