Easy Tortellini Spinach Soup
Is the weather gloomy and grey where you live? There is nothing better on days like this than soup and one of my favorites is an easy tortellini spinach soup.
In about 20 minutes it's ready to eat.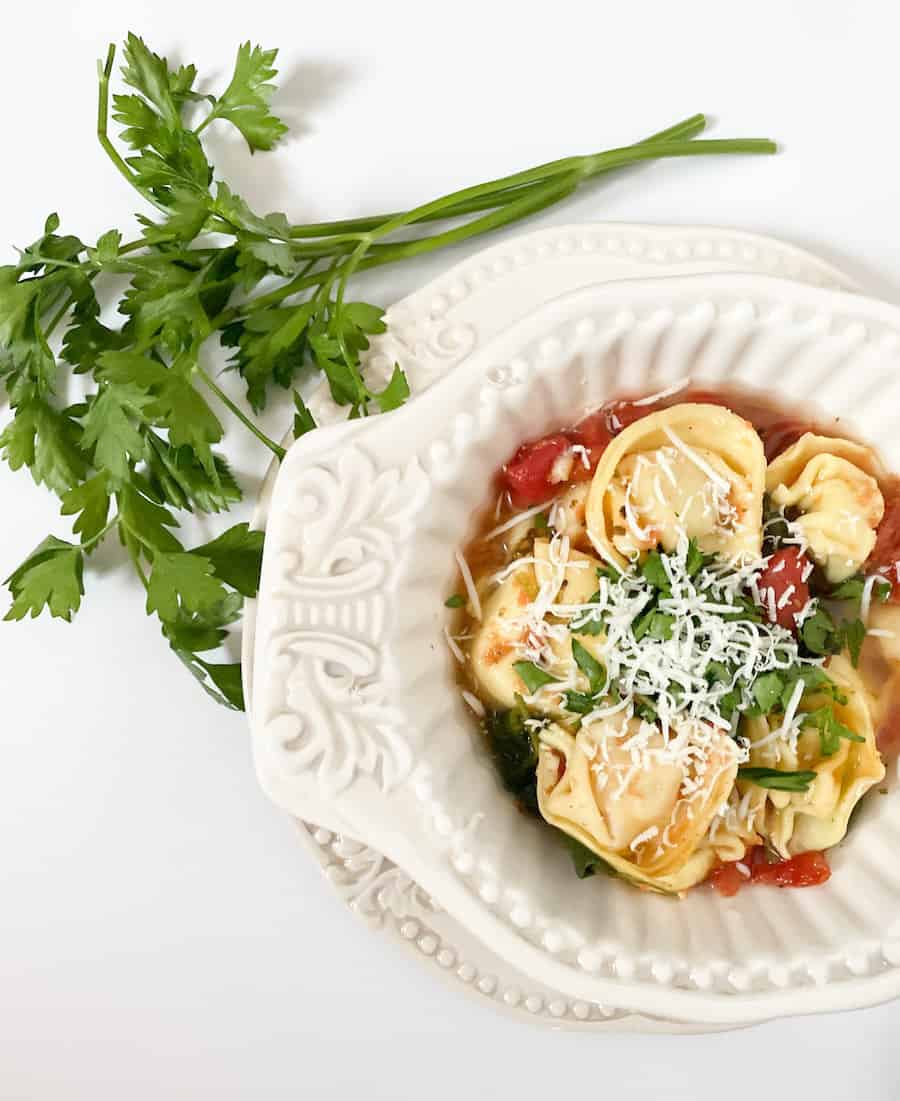 On my blog Living Large in A Small House, I may sometimes use affiliate links, which means a small commission is earned if you make a purchase via the link. The price will be the same whether you use the affiliate link or go directly to the vendor's website using a non-affiliate link. You can find my full Disclosure Policy HERE
I make a pretty big batch so I have some for lunch later in the week. Then freeze it in an airtight container or a freezer bag. It makes a great nutritious lunch or a quick dinner on a cold night.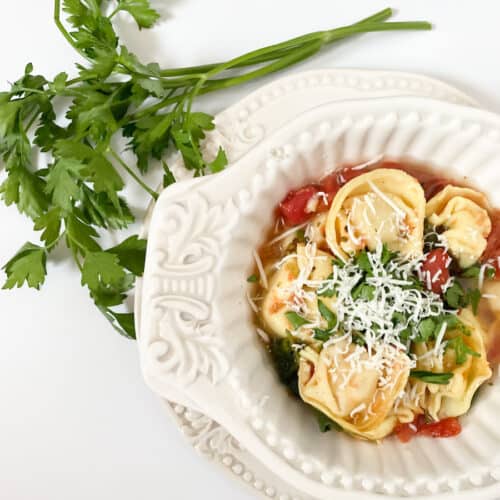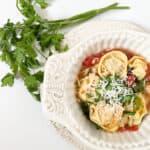 Print Recipe
Yum
Easy Tortellini Spinach Soup
A hearty tomato-based comforting soup
Ingredients
1

tbsp

olive oil

1

small

yellow onion, diced

2

tbsp

crushed garlic (or 6 minced garlic cloves)

2

cans

diced tomatoes (14.5 oz)

1

can

tomato paste (6 oz)

6

cups

vegetable broth (or chicken broth)

1

tbsp

Italian seasoning

2

tsp

basil

1

20 oz. package of refrigerated tortellini

4

cups

fresh spinach

salt and black pepper to taste
Instructions
In a large stock pot or soup pot, heat oil over medium heat. add the onions and sauté onion until translucent. Add the garlic and cook for 1 more minute, stirring continually so the onion and garlic don't burn.

Add the diced tomatoes, tomato paste, broth, and seasonings. Bring mixture to a boil and then add tortellini and cook according to package directions. Typically 8 minutes. Salt and Pepper to taste.

Stir the spinach into the soup. Garnish if desired and serve.
Notes
Garnish with freshly shredded parmesan cheese and slivered fresh basil (Optional)
Yum
What Kind of Tortellini?
Tortellini is one pasta that I've not tried to make at home but it's on my to-do list.
With close proximity to Trader Joe's and Whole Foods, I'm able to find brands that are good for you.
Even our local grocery store has some good options.
I typically chose cheese tortellini for this recipe for a vegetarian tortellini soup so it's a meatless meal but sometimes I will get chicken or sausage-filled tortellini for a change of pace.
I always choose fresh tortellini options.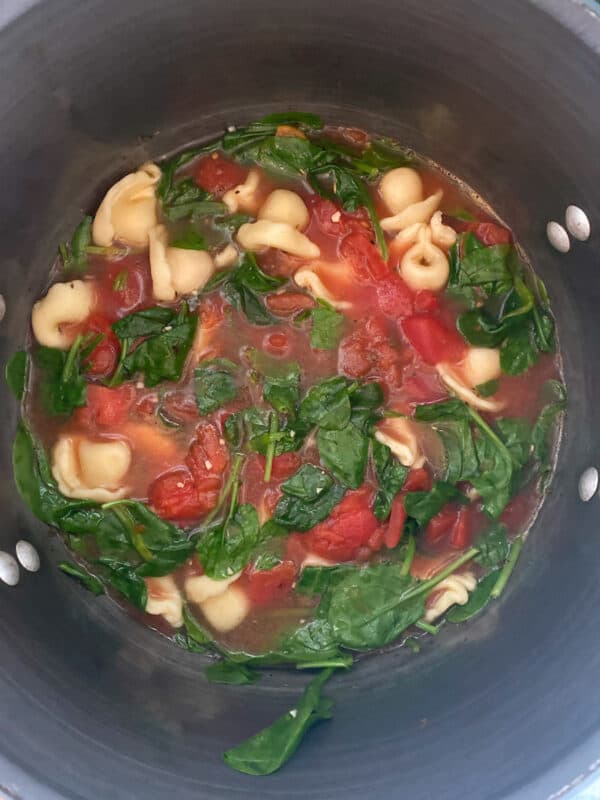 Other Tortelli Spinach Soup Options
I use chicken broth or vegetable broth along with diced tomatoes and tomato paste for a rich tomato flavor.
If you want a more creamy version, you can add a cup of heavy cream to the recipe for creamy spinach tortellini soup.
There are also other things you can add to the soup based on your personal preferences.
Sliced, Cooked Mild Italian Sausage or Spicy Italian Sausage (both personal preference)
Cooked Chicken Breast Diced or Rotisserie Chicken
Extra Veggies: Carrots, Celery, Peas
Potatoes
White Beans (or any beans you prefer)
red pepper flakes – for some heat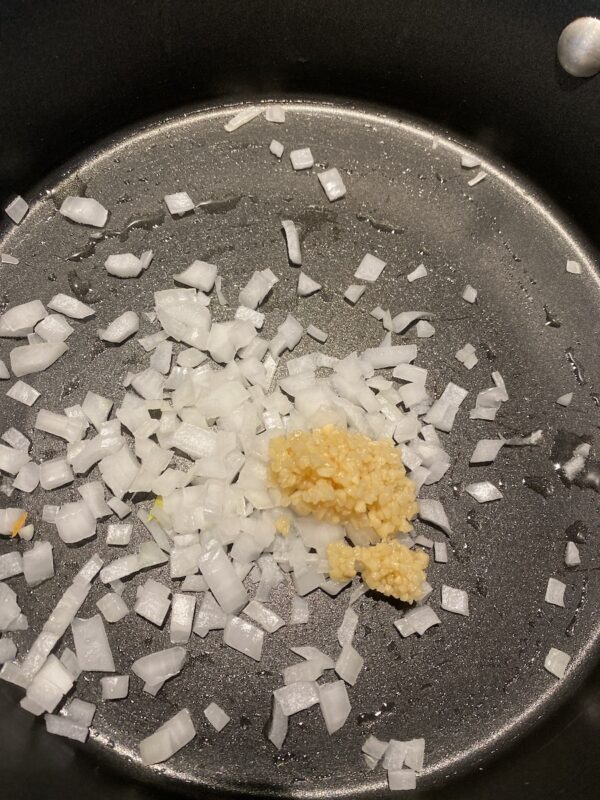 Easy Tortellini Soup Recipe
The first time I made this soup, it was on a busy night
I had nothing planned and I just used what I had in the refrigerator and pantry.
I was surprised at how quickly I threw it together and how good it was.
A hearty soup is such a wonderful comfort food in the cold winter months

Best Way to Serve Soup
For this soup, the best way to serve it is topped with freshly grated Parmesan cheese and slivered basil for a cheesy tortellini soup.
A side salad and some crusty bread will round out this meal.
If you're looking for other homemade soup options with simple ingredients, try my classic chicken noodle soup. I also have a great recipe for chili HERE
Peace and Love,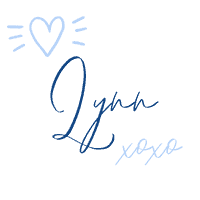 Thanks for Following Along
If you enjoyed this post I hope you sign up to be a friend of Living Large in A Small House! Then you won't miss any of the inspiration that is shared with you each week! You can also follow me on  Instagram, Facebook, and YouTube. I share even more inspiration on Pinterest! You can listen to me chat on my Podcast

A great way to save this recipe is to save it to your Pinterest boards. You can find the pin button in the top left corner of the photo below. Also, don't forget to follow me on Pinterest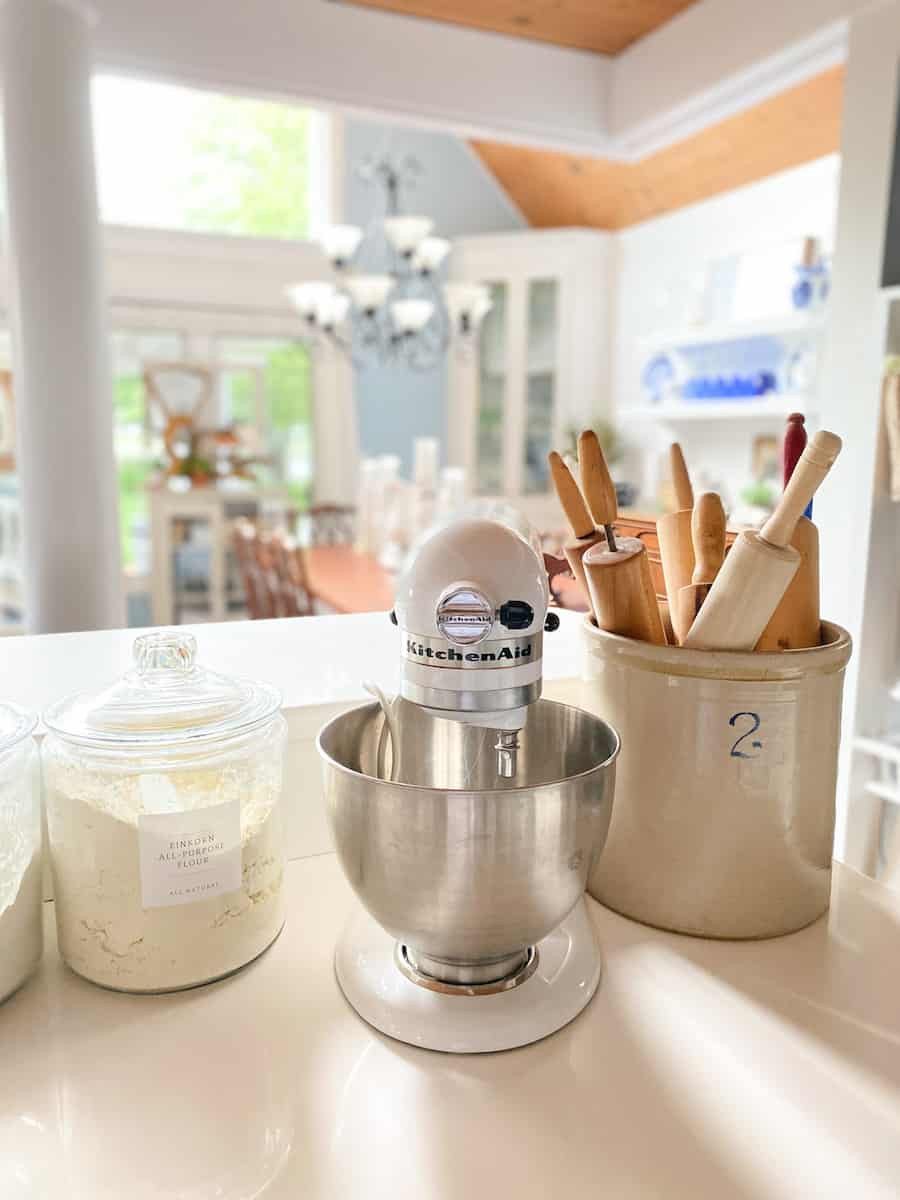 direct access to my amazon store
On Amazon
Did you know that you support my little business by purchasing through my links?? The price to you is the same but I receive a small commission on ALL the purchases you make when you shop through one of my links. I appreciate you helping Living Large in A Small House to grow!

living large podcast
Meet my new friend, Erin Harman, and hear about why her blog is called "Erin Evolving" and what we are collaborating on that is starting next week.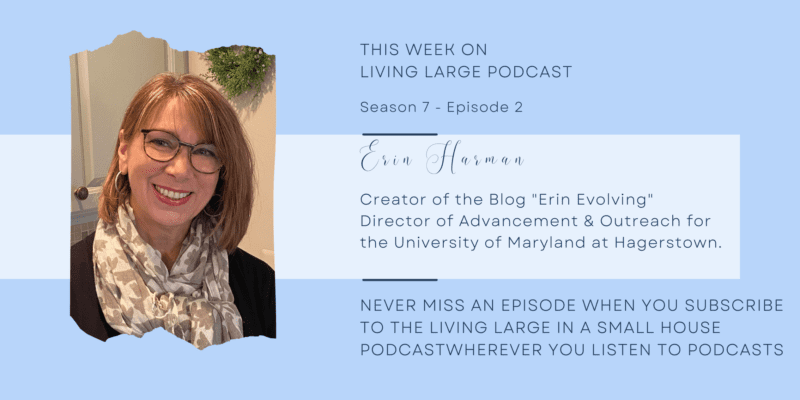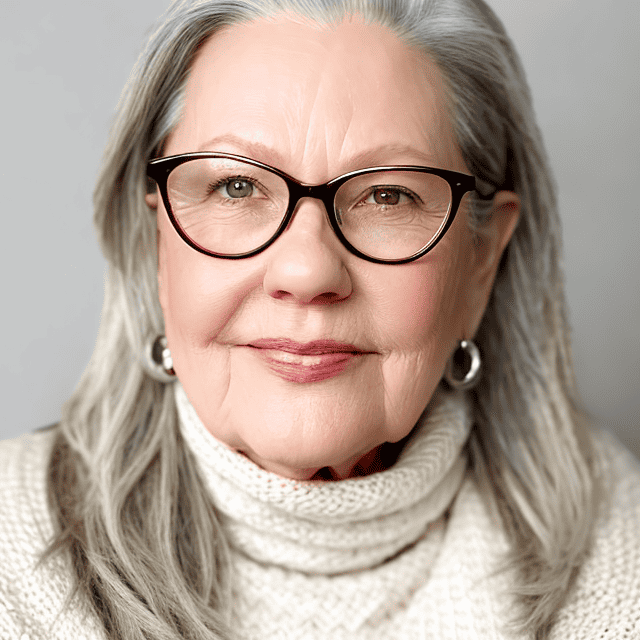 Meet Me
I'm an Interior Designer, Professional Organizer, and Party Planner who lives in the suburbs of Chicago in a 1,300 sq., ft., home with my "Handy" husband, Keith.
I'm an open book about my life on my blog. Find out more about me by tapping the button below.