Christmas House Tour 2015
Welcome to my Christmas House Tour. It's been a while but I'm back blogging about getting ready for the Christmas Holiday Season at our house. It is so hard to believe that when we haul out all the boxes we can turn this:
Into this:
My DIY Flocked Tree
The fireplace mantel in our great room
My little Christmas Tree in our entryway that leads right into our kitchen
My decorated office – I won first place in our work office decorating contest (full disclosure: I was the only one who submitted pictures)
The dining area of our great room
Probably my favorite Christmas project was cleaning out my corner cabinets, removing the doors, and decorating them for the Holidays. Handy made the corner cabinets and he had beautiful handmade leaded glass doors so he wasn't too keen on taking them off but he did it for me. I love it because I get to see my decorated shelves. He's still not too happy but I'm hoping it will grow on him. I'm already thinking about what spring will bring in these new display cabinets.
Since every entrance needs to welcome and reflect the holiday season, I added a few holidays touches to the front porch.
I had a grand idea of switching everything up to a "White Christmas" theme but when I unpacked everything it became evident that an enormous investment would have to be made to update everything – so baby steps. I started with the tree, inside fireplace mantel, and a few items here and there. By the time I finish – I'm sure I will want something different.
Thanks for stopping by my 2015 Christmas House Tour!
Peace,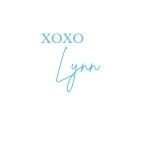 Click the links below if you want to see other Christmas Blog Posts