Are You Wanting to Take A Little Weekend Getaway?
Are you wanting to take a little weekend getaway? I know that we are. There are some amazing places to visit in the Midwest and for us, they are just a car drive away. If you live in another area of the country, there are many places just like this. Do a little research and you'll find a spot just right for you.
Even with Covid, I think that some of the most quaint inns are still open and very safe place's to stay. You can usually bring your own food and drinks and just a change of scenery can recharge and refresh!
Door County Getaway
I'm going to start here because it's always a beautiful time to drive up to the finger of Wisconsin which is Door County. Snow is on the ground and there may be ice formations on the banks of Lake Michigan. We've been to Door County in every season and while we love them all, I think our favorite time is the winter. One of our favorite places to stay is the White Lace Inn. Our favorite house at the White Lace Inn is the Hadley House. We've stayed in every room and they are all amazing.
There aren't a ton of shops or restaurants open in the Winter and we are ok with that because there also aren't thousands of people gathered into this small vacation area. There is nothing like a bottle of wine, cheese, and fresh fruit in front of a roaring fire to rekindle the romance. There are B&B's, Inns and Resorts up and down the peninsula.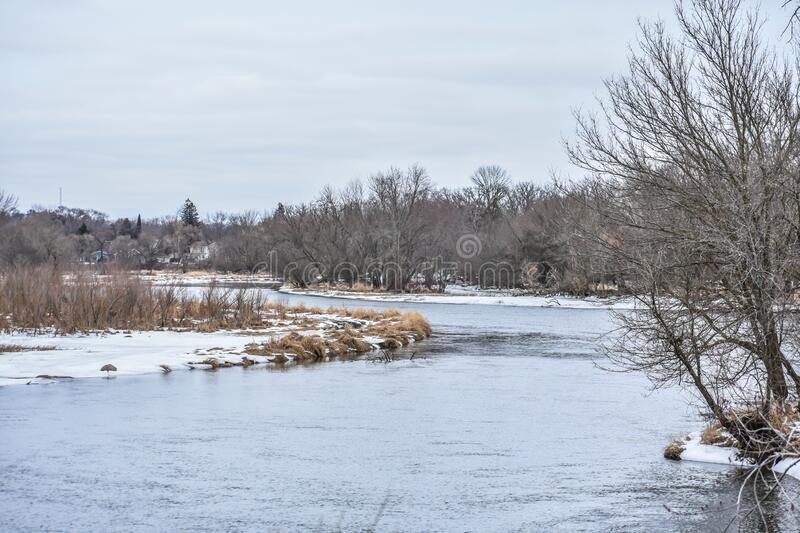 Mackinaw Island, MI
Another great place to visit but you'll have to wait until spring is Mackinaw Island. The Grand Hotel opens in May and you can catch a ferry to the Island; Leave your car and cares behind. We love the Grand Hotel because of the history and tradition. One of our first dates was watching "Somewhere In Time" so it holds a special place in our hearts. Watch the movie before your trip to this iconic hotel. Get it here.
Richland Center, Wisconsin
One of the most unique places we've ever discovered wasn't too far from home in Richland Center, Wisconsin. Candlewood Cabins is off-the-beaten-track and the home to seven very unique cabins; all of them completely different. It's so hard to decide which one to stay in if you can get a reservation. They are now booking 24 months out for most of the property. It is close to Spring Green which is the home of Frank Lloyd Wright's Taliesin. I've been obsessed with this area ever since reading the book "Loving Frank".
Galena, IL
We pass through this quaint little town just about every time we go to visit our youngest at school in Ames, IA but it's been a favorite weekend destination of mine for years. There are so many great places to stay in this quaint little hamlet. I've stayed at several of the Inns and B&B's but next on my list is Inn at Felt Manor.
The Best Getaway – Kohler, Wisconsin
I've saved the best for last. Clearly, it's my favorite as we spent our honeymoon here. The American Club in Kohler, Wisconsin is an amazingly luxurious place to stay; especially if you love design. You can visit the Kohler Design Center during your stay and plan your next home improvement project over dinner in one of the five-star restaurants at the resort or during a round of golf on one of their world-class golf courses.
While our role of Mom and Dad will never be over, our job is in another phase that gives us more time to discover some fun places to visit while discovering our new role as empty-nesters. So, if you are wanting to take a little weekend getaway, I hope I gave you a few good ideas. If you just want some ideas for day dates, visit HERE. Seize the moment!
Peace