7 Iconic Movie Homes that I Love
Many people wonder if the homes in movies are real. I want to share with you 7 iconic movie homes that I love.
Most are absolute favorite movies but some are just movies that I love something about the home that was created for the script.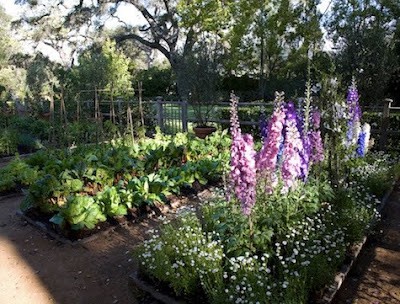 On my blog Living Large in A Small House, I may sometimes use affiliate links, which means a small commission is earned if you make a purchase via the link. The price will be the same whether you use the affiliate link or go directly to the vendor's website using a non-affiliate link. You can find my full Disclosure Policy HERE
I find inspiration for my home and gardens in many places, in books, in magazines, on other blogs, and also in movies.
7 Iconic Movie Homes that I Love
You've Got Mail
This movie directed by Nora Ephron stars Meg Ryan and Tom Hanks is probably one of my all-time favorite movies. Kathleen Kelly's (played by Meg Ryan) apartment is cozy, shabby chic, and filled with books. It became even more heartfelt to me when I started working for Scholastic, the largest publisher of children's literature. If you haven't seen the movie, Kathleen owns a Children's Book Store.
The actual location of the exterior of the building is 328 W. 89th Street on the Upper West Side of Manhattan. All of the interior filmings was done on a large sound stage in New Jersey. There were many well-known exterior shots that were filmed on location in NYC, including Gray's Papaya Hot Dog Stand.
Something's Got to Give
This movie directed by Nancy Meyers is set in the Hamptons. This movie stars Diane Keaton and Jack Nickolson. I'm definitely more in love with the blue and white beachy home, again filled with books (3,000 to be exact) than I am with the actual movie. Her living room and bedroom are what dreams are made of.
The exterior is a real home at 576 Meadow Lane, Southampton. The interior however was shot on a sound stage in Culver City, CA.
Nora Ephron
Nora Ephron was an American journalist, film director, producer, screenwriter, novelist, and blogger. She was best known for her romantic comedies including; When Harry Met Sally, Sleepless in Seattle, and You've Got Mail. The last film she directed before her death from complications of leukemia in 2011 was Julie & Julia.
It's Complicated
Another Nancy Meyer film starring Meryl Streep, Alec Baldwin, and Steve Martin is set around a home that is a gated residence at 714 W. Potrero Road in Thousand Oaks, Hidden Valley neighborhood. The interior was filmed on a sound stage at Broadway Stages in Brooklyn, NY.
Probably my favorite part of Jane's (Meryl Streep's character) home is her kitchen and her garden! Oh, the garden! It's stunning to me that during the course of the movie she is embarking on a remodel that will include her dream kitchen??
Father of the Bride
Another Nancy Meyer classic! This movie starring Diane Keaton, Steve Martin, Kimberly Williams Paisley, Martin Short, and George Newbern, will forever be ingrained in our hearts. Our Annie also got married at home in our backyard!
There isn't anything that I don't love about this house which is located at 842 S. El Molino Avenue in Pasadena, CA. Like the rest, the interior was filmed on a sound stage. The backyard basketball hoop was filmed at an entirely different home in Altadena, CA.
Julie & Julia
Nora Ephron directed this film starring Meryl Streep, Amy Adams, Stanley Tucci, and Chris Messina. I am completely obsessed with Julie's little kitchen and bohemian apartment. Julia's homes both in Paris and Cambridge were also lovely. It's interesting to find out that while a few scenes were filmed in Paris, the majority were filmed in and around NYC. There were also some things filmed at Astoria and Silvercup Studios.
I've been fascinated with Julia Child for years. I even own a signed cookbook! You will find a few of her recipes adapted by me both HERE and HERE.
The Holiday
We definitely have a theme here as this film was also directed by Nancy Meyer. It starred Kate Winslet, Cameron Diaz, Jude Law, and Jack Black. This is one that can in fact be watched over and over again. This is one where I am equally fascinated by their dreamy homes and their wretched love lives which finally reconcile in the end.
Amanda's (played by Cameron Diaz) home is a residence at 1883 Orlando Road, San Marino, CA but Iris's home sadly, doesn't exist. The facade was in fact, built in a field and all of the interiors were shot on a sound stage at Sony Picture Studios in Culver City, CA. It's unfortunate that the little fake cottage is my all-time favorite movie home and I can never visit it!
Home Alone
Home Alone was written by John Huges who wrote and directed many famous films that were set in the Chicago Metropolitan Area.
This house made my list only because the home exterior is beautiful and I live about 45 minutes away. Situated Catty-Corner from the house is the Winnetka Community House where I hosted many events for Scholastic. I've driven by this house dozens and dozens of times.
Having passed by this house through what I believe are three owners, has certainly been interesting. The owners of the home when the movie was filmed were lovely and would come out occasionally and chat with people who stopped by. The next owners put up a huge cast-iron sign that basically said to leave them alone, don't stop, and/or take pictures. In 2019 it was listed on Airbnb for a one-night Christmas experience. I'm not sure if this really happened and it just seems quite odd, especially considering the owners didn't seem to be particularly fond of the fact that they had to live with the status of the home. I'm thinking that the house had been sold yet again. However, I can't find any records of that.
The actual location is 671 Lincoln Avenue, Winnetka, IL

Movie homes are so intriguing to me. I sometimes sketch how I imagine every room in the home would be laid out. From my efforts, I can tell you that when they make the interior on a sound stage, it rarely matches the real exterior of the home. How fun would it be to have a job as a set designer?
So there you have it, my top 7 Iconic Movie Homes that I Love! Can you tell I'm a sucker for a great Rom-Com?
One last thing before I go, my fellow blogger Leslie from My 100 Year Old Home lives in a beautiful older home in Pasadena, CA and her home has been in many movies and commercials. She spells out how you too can have your home in a movie. If you are interested in reading about how she rents out her home to production companies, you can find it HERE.
Peace,
Disclaimer
All images that appear on the site are copyrighted to their respective owners and livinglargeinasmallhouse.com claims no credit for them unless otherwise noted. If you own the rights to any of the images and do not wish them to appear on the site please contact us, and they will be promptly removed.

A great way to save this article is to save it to your Pinterest boards. You can find the pin button in the top left corner of the photo below. Also, don't forget to follow me on Pinterest